RCSI in Conversation with the Global Fund's Peter Sands
April 5, 2022
In association with the RCSI University of Medicine and Health Science and Irish Aid, we were delighted to present: In Conversation With…Peter Sands, Executive Director, Global Fund to Fight AIDS, Tuberculosis and Malaria and Grace Ngulube, Civil Society Representative and Global Fund Youth Council member, Malawi.
The event took place in a hybrid format on March 9th, from 3:00 – 4:00pm in the Desmond Auditorium.The event was opened by Prof Ronan O'Connell, President of RCSI and moderated by Prof Mark Shrime, O'Brien Chair of Global Surgery at RCSI. 50 people attended the event live, with over 100 joining online from around the world.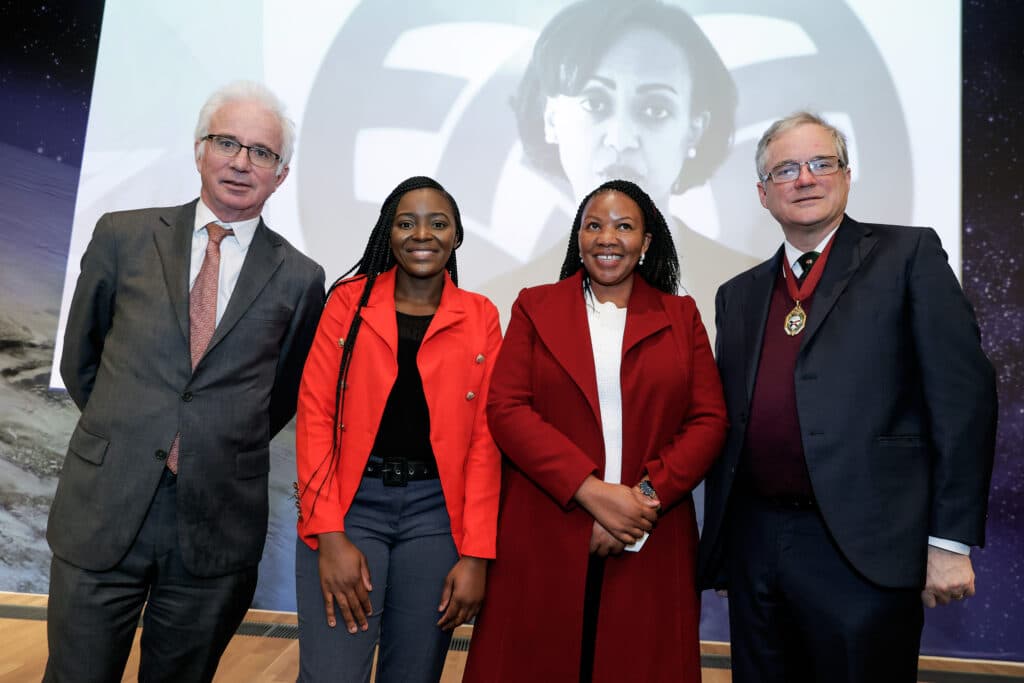 The Speakers:
Peter Sands is the Executive Director of the Global Fund to Fight AIDS, Tuberculosis and Malaria. Sands joined the Global Fund after a distinguished career in banking, most notably as Chief Executive Officer of Standard Chartered PLC from 2006 to 2015. Under his direction, Standard Chartered focused its corporate responsibility initiatives on health issues, including avoidable blindness, AIDS and malaria. During this time, Sands served on the board of the Global Business Coalition on AIDS, Tuberculosis and Malaria and was lead non-executive director on the board of the United Kingdom's Department of Health.
Grace Ngulube is a board member for National Association for Young People Living with HIV and founder of Youth Health Connect360. Grace is an advocate for sexual and reproductive health and HIV, and the HER Voice Ambassador for Malawi. In 2020, she participated in the funding request development process for the Global Fund. Grace was born with HIV and has seen the struggle that young people living with HIV face in accessing youth friendly services.
Both speakers addressed the ongoing challenge to tackle AIDS, Tuberculosis and Malaria during the pandemic. Ms Ngulube pointed out how the world was able to come up with a vaccine against COVID which highlights that scientific leaps are possible when political willpower is present. Mr Sands spoke about the importance of involving community voices, and having high-level commitment to change.
Watch Event
Subscribe to Newsletter
Sign up to become a member and receive our weekly updates