The Irish Aid Annual Professor Father Michael Kelly Lecture – 2023
November 3, 2023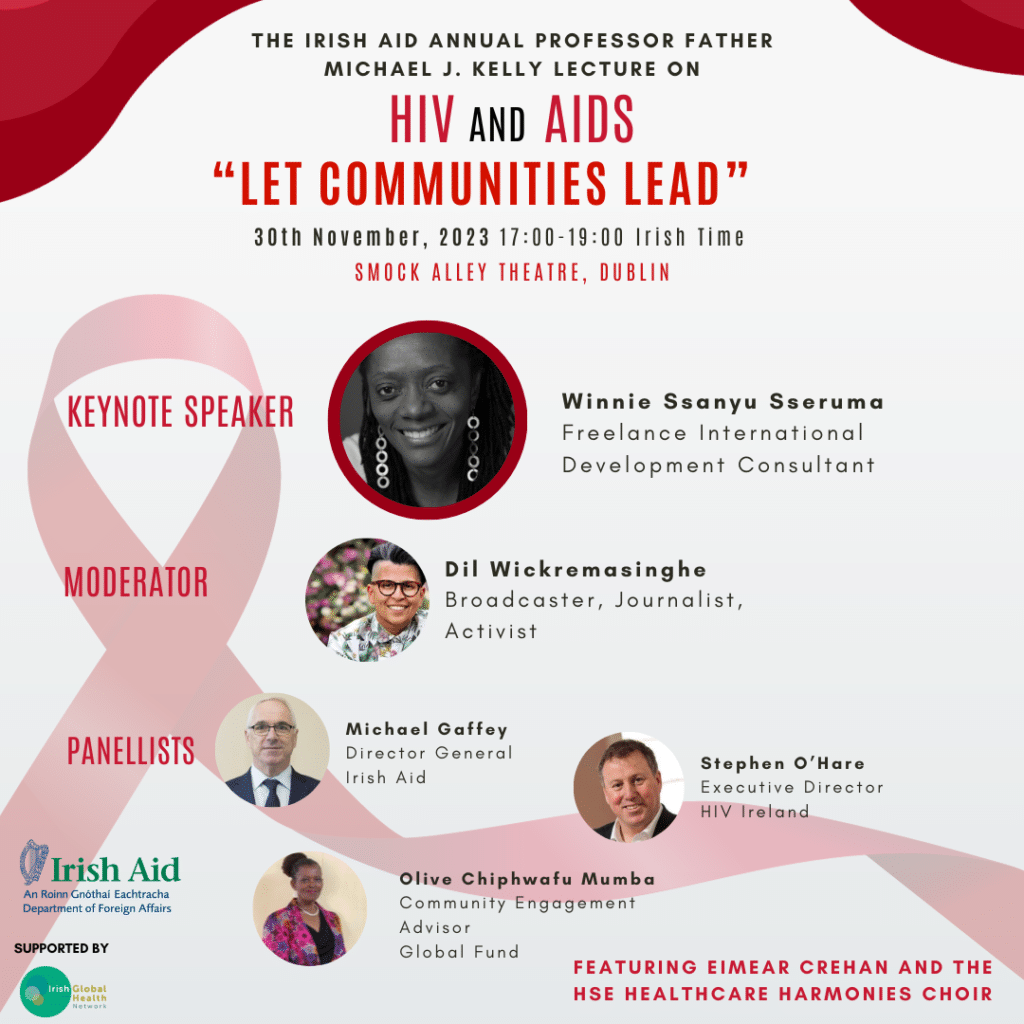 When: Thursday 30th November 2023, 17:00 – 19:00
Where: Smock Alley Theatre, Dublin
WATCH THE RECORDING EVALUATION FORM PICTURES
The annual Irish Aid Professor Father Michael Kelly HIV Lecture is held every year to coincide with World AIDS Day. For over 50 years, Tullamore-born Professor Father Michael J. Kelly worked tirelessly in the fight against HIV/AIDS in his naturalised country of Zambia, and internationally, spreading the message of strength, dignity, and hope for those affected and at risk.
Every year, this event gives us an opportunity to come together as a community, to keep ourselves up-to-date in terms of the current priorities for HIV and AIDS and importantly to ensure that we keep HIV high on the agenda.
This year, the event was held on Thursday 30th November, from 17:00-19:00 Irish Time, at Smock Alley Theatre, Dublin. This years focus was on the important theme of Let Communities Lead.
Thank you to everyone who attended, we had over 60 in-person attendees, with a further almost 60 people tuning in online.
Keynote Speaker
Winnie Ssanyu Sseruma, Freelance International Development Consultant and Co-Author of "Our Stories Told By Us"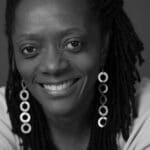 Winnie Ssanyu Sseruma is a freelance International Development consultant based in London, UK. Her consultancy work includes facilitating health trainings, community research, programme evaluations and technical assistance, largely supporting community based organisations responding to issues of social justice, women leadership and HIV & AIDS. The current focus of her work is monitoring & assessing community health & social enterprise initiatives in nearly 15 countries across Africa for the Stephen Lewis Foundation in Toronto, Canada.
In the UK, she has previously worked for various organisations including HIV I-Base, Partners in Evaluation and Christian Aid UK. Winnie has also previously been on the boards of a number of organisations including the National AIDS Trust (NAT). For nearly a decade, she was Chair of the African HIV Policy Network (AHPN) now the African Health Policy Network. She is currently in the process of establishing the Black Health Activists Mentoring & Empowering Network (BHAMEN) to support the work of reducing health inequalities among Black communities in England.
In Uganda, her ancestral home, she co-founded Bridging A Gap Initiative (BAGCI), which focusses on providing breakfast to vulnerable children of school going age. She also co-founded Mentoring Omwana (Child) Project, which supports young people to access opportunities, develop their skills and to find hope in fulling lives beyond formal education.
Winnie was born in the UK, grew up in Uganda and went to University in the US, where she earned a Sociology degree. Winnie has been living with HIV for nearly 35 years and is one of the authors/editors of a new book titled – Our Stories Told By Us which can be found here – ourstoriestoldbyus.com
Moderator
Dil Wickremasinghe (She/They), Broadcaster, Journalist, Activist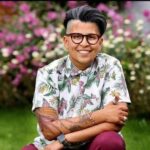 Dil (pronouns: she/they) is an IACP pre-accredited Psychotherapist and Counsellor. Dil works with individuals online and face to face, nationally and internationally and has a special interest in intersectionality, gender and sexual diversities. She works with those identifying as LGBTQI+, and those in same-sex and non-traditional relationships. She works with adults and practices in accordance with the guidelines and Code of Ethics of the Irish Association of Counselling and Psychotherapy (IACP)
Dil has had a longstanding passion and interest in social justice and mental health. Since her arrival in Ireland she has been an activist, campaigner, journalist and broadcaster. Dil's interest in mental health began when she experienced mental health difficulties in 2006 and reached out for support. She experienced first-hand how the services in Ireland lacked awareness in the importance of creating an inclusive therapeutic space.
As a response to the lack of service Dil founded Insight Matters in 2011 with Anne Marie Toole, with the view to provide inclusive, accessible and affordable mental health support.
In addition to working in media and mental health, Dil has also worked in Human Resources and to date still enjoys being a D & I workplace trainer and public speaker.
In 2014 Dil was honoured with the Frederick Douglas Award as part of the Lord Mayor's Awards for my outstanding contribution to Dublin civic life.
In 2015 along with 9 other inspiring women Dil was given the Irish Tatler Woman of the Year Award for their work as a Marriage Equality campaigner.
From 2007 to 2017 Dil presented the award-winning weekly radio programme called Global Village on Newstalk 106-108FM, every Saturday evening from 7-9pm which regularly discussed issues related to social justice, mental health and personal well-being.
Panellists
Stephen O'Hare, Executive Director of HIV Ireland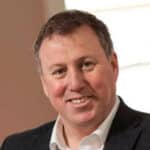 Stephen O'Hare is the Executive Director of HIV Ireland, a nationally focused, non-profit, community organisation working to end new HIV transmissions and advance the rights of people living with HIV. He is also Chair of the PPI Community Advisory Board for the Infectious Diseases – Clinical Trials Network Ireland (ID-CTNI). Prior to joining HIV Ireland, Stephen was Executive Director of Transgender Equality Network Ireland (TENI) and, before that, Senior Policy Programme Manager and Director of European Projects at the Irish Council for Civil Liberties (ICCL). Stephen is a qualified barrister and social researcher who has worked extensively on human rights and health-related policy, strategy, and campaigns.
Michael Gaffey, Director General of Irish Aid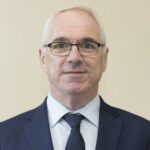 Michael Gaffey has been the Director General, Development Cooperation and Africa Division (Irish Aid), DCAD since August 2022. Before his appointment to DCAD, he was the Permanent Representative of Ireland to the United Nations in Geneva, following terms as Director General for Development, Middle East Director, Director for the Western Balkans and South East Europe. His previous postings with the Department of Foreign Affairs were in Tokyo, London, Cairo, Amman, Baghdad, Belfast and Chicago.
Olive Chiphwafu Mumba, Advisor Community Engagement COVID1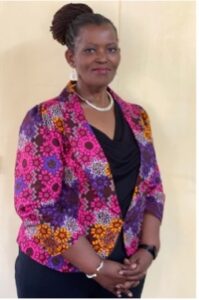 Olive Mumba works in the Community Rights and Gender (CRG) Department of the Global Fund to Fight AIDS, Tuberculosis and Malaria where she supports meaningful engagement of communities and civil society (CS) in Emergency and Pandemic Preparedness and Responses (PPR) programs and policies. Prior to joining the Global Fund Olive worked as the Executive Director of the Eastern Africa National Networks of AIDS and Health Service organizations (EANNASO) where she worked with CS and communities from 25 Anglophone African countries. Olive believes that empowering communities in decision making not only creates trust but also ensures that programs and policies respond to the needs of the communities resulting in improved health equity and promotion of gender equality and human rights.
Music
HSE Healthcare Harmonies Choir
We will also have music on the evening from the HSE Healthcare Harmonies Choir, lead by Choir Director and singer songwriter Eimear Crehan.
Eimear is a well known singer songwriter based in Kildare, known for her storytelling, deep connection to her audiences, her humour, and her powerful live performances.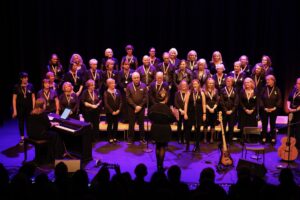 About Professor Father Michael J Kelly
For over 50 years, Tullamore-born Professor Father Michael J. Kelly had worked tirelessly in the fight against HIV/AIDS in his naturalised country of Zambia, and internationally, spreading the message of strength, dignity, and hope for those affected and at risk.
In Memoriam: Professor Father Michael J. Kelly, 1929 – 2021
For more information about Professor Father Michael Kelly, please visit this dedicated website.
To pay tribute to Father Michael Kelly's ongoing legacy, the IGHN has produced a compilation of lectures and presentations from 2006-2015, entitled HIV & AIDS – A Deep Human Concern. Download it here.
Subscribe to Newsletter
Sign up to become a member and receive our weekly updates