Ukraine – How you can help
March 10, 2022
Just four weeks after the intensification of conflict in Russia, more than 3.6 million people have fled violence in Ukraine. With the massive influx of refugees to countries such as Hungary, Slovakia, Moldova and Poland health needs among the displaced have reached emergency levels.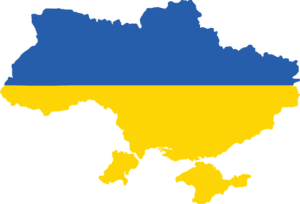 For those interested in hearing first-hand about the response from those working in the field, you can watch a recording of our event 'Emergency in Ukraine: Ongoing Humanitarian and Health Response' that took place on 24th March.
The Ukrainian crisis is prompting inspiring displays of solidarity. If you live in Ireland and would like to know how you can help, here are a few options listed down below. We urge our members to channel any donations and/or provide support through reputable charities only. You can check whether Irish charities are registered on the Register of Charities
here.
Immigrant Council of Ireland The Immigrant Council Helpline continues to respond to queries from concerned Ukrainians living in Ireland on issues of family reunification and other immigration matters. The Immigrant Council is also accepting donations to support their free services supporting Ukrainians in Ireland to apply for family reunification for loved ones impacted by the crisis.
Donating goods and supplies for Ukraine and surrounding countries
Irish Red Cross Red Cross teams are on the ground now in Ukraine and will continue their work to repair vital infrastructure, support health facilities, and help families with life-saving food and hygiene items. Donations can be made at: donate.redcross.ie
UNICEF United Nations Children's Fund, is an agency responsible for providing humanitarian and developmental aid to children in Ukraine.
Donations can be made at unicef.ie.
IOM, UN agency which has been in Ukraine since 1996, is mobilising teams within Ukraine and neighbouring countries to respond to the growing humanitarian needs of people fleeing the country. Donations to the IOM can be made at https://donate.iom.int/
GOAL is currently responding in Ukraine with teams on the ground working with local partners to provide essential supplies and has launched an emergency appeal to help those in need. Donations can be made to its emergency appeal at: www.goalglobal.org/ukraine/
UNHCR – the UN refugee agency – has stepped up operations and capacity in Ukraine and neighbouring countries in support of all affected people in the region. Donations can be made to donate.unhcr.org.
Concern Worldwide has launched a Ukraine crisis appeal to help meet the immediate humanitarian needs of people affected by conflict.
Donations can be made through concern.net.
Save The Children has been operating in Ukraine since 2014, delivering essential humanitarian aid to children and their families. Your donation to the Ukraine Crisis Relief Fund can help provide children and families with immediate aid, such as food, water, hygiene kits, psychosocial support and cash assistance. Donations can be made here.
Misean Cara is raising donations to support missionaries on the ground such as the Redemptorists, Salesians, Salvatorians, Oblates and Daughters of Charity who are all providing critically needed shelter, food, and medical care to people and families affected by the war in Ukraine. Donations can be made here.

Together-Razem This Irish-based charity provides support to Polish and Eastern European migrant communities in Ireland and is currently raising funds to support Ukraine and the Ukrainian people. Donations may be given at donorbox.org.

Médecins Sans Frontières, referred to in English as Doctors Without Borders, is setting up emergency response activities in Ukraine and deploying teams in Belarus, Poland, Moldova, Hungary, Romania, Russia and Slovakia. Donations can be be made at msf.ie.

Plan International Ireland has set up an appeal to support children and families fleeing the war. Plan International is part of the Irish Emergency Alliance's Ukraine Crisis. Donations can be made here.
If someone would like to
donate medical supplies for Ukrainians, please write to the reserve email of the Embassy of Ukraine to Ireland ([email protected]) or call 016685189
to get the latest list of necessary items and the collection location.
Agencies on the ground in Ukraine are asking for donations rather than donation of goods, as it is easier to obtain supplies locally rather than shipping these from Ireland.
Offers of accommodation
If you would like to offer support in the form of accommodation, please visit the Irish Red Cross website and go to their Register of Pledges to fill in some details about your property or space: registerofpledges.redcross.ie
Offers of skills and other forms of assistance
If you have skills to offer to assist Ukrainians coming to Ireland, you can register to pledge your services on the Irish Red Cross website here (scroll to bottom of page): registerofpledges.redcross.ie
GoingFar is running a mentoring programme to support Ukrainian refugees to find employment in Ireland. You can sign up to be a mentor on their website: goingfar.co
Community sponsorship
The Open Community is a programme that gives people across Ireland the opportunity to come together as community sponsorship groups and welcome resettled refugees to their local communities. Learn more about hosting refugees here: theopencommunity.ie
NASC Migrant and Refugee Rights has a community sponsorship programme that helps people to support refugee families in their local areas: nascireland.org/communitysponsorship
If you speak Ukrainian and want to help, you can contact the International Protection Accommodation Service at [email protected]
Additionally, you can also support The Amal's Women Association who are providing Ramadan packs in support of refugees around Ireland for the year 2022.
For more information about the Ukraine and how global health organizations are supporting the response, please take a look out our dedicated Crisis in Ukraine web page which includes dashboards, situation reports and other information about the refugee crisis.
Subscribe to Newsletter
Sign up to become a member and receive our weekly updates