IGHNx: Humanity and Health
April 24, 2023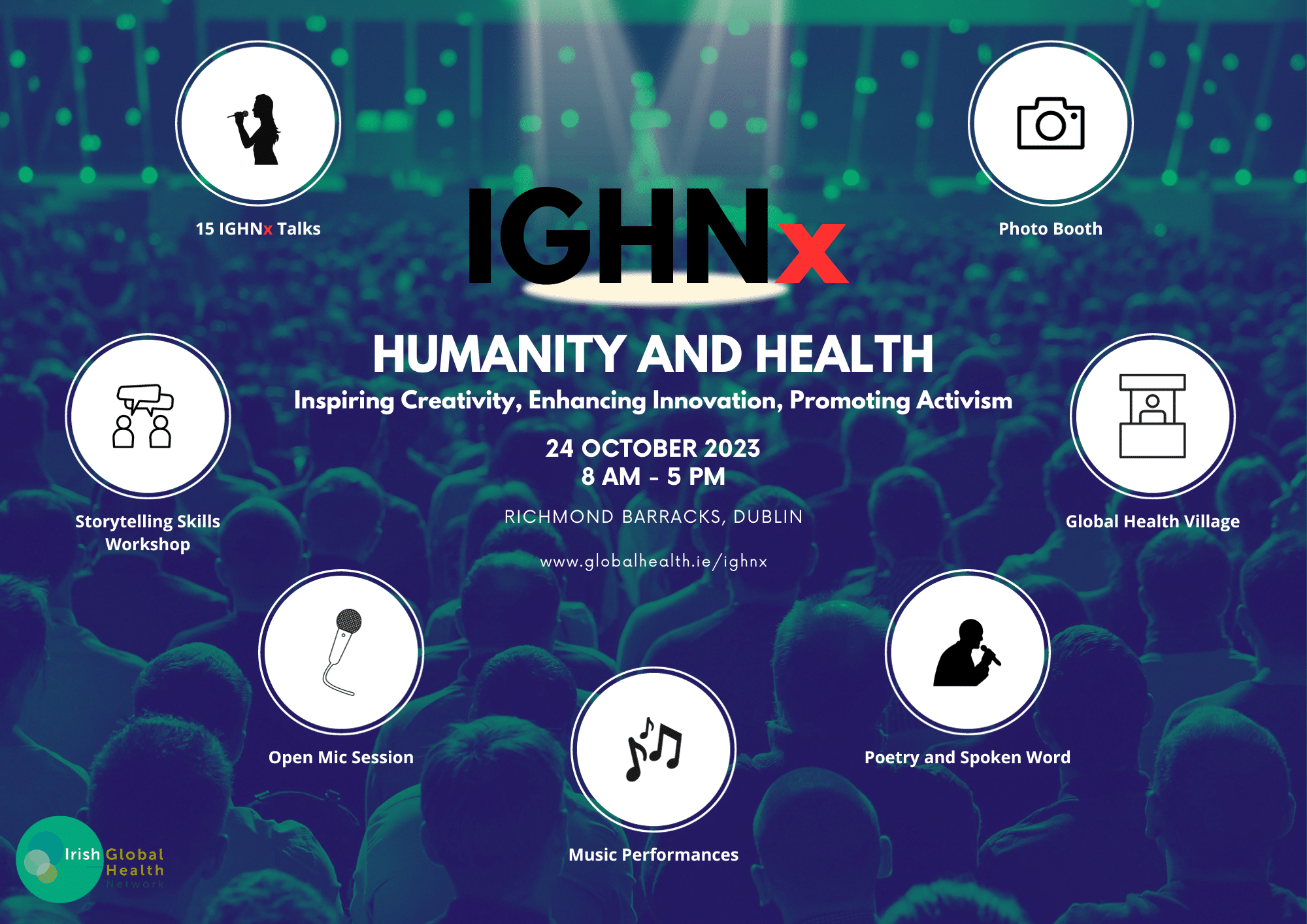 IGHN

x

: Humanity and Health
Inspiring Creativity, Enhancing Innovation, Promoting Activism
Save the Date: Tuesday 24th October, 08:00 – 18:00 Irish Time
Location: Richmond Barracks, Dublin
Background
As an Irish community committed and passionate about equity, humanity, and inclusivity, we bring to you our very own version of a TEDx event; IGHNx. A break from our usual style of conference, this event will step away from the mainstream and delve into a world of diverse thinking, passion, and creativity. We want to flip the narrative and illuminate the much-discussed topics of global health in a whole new light. This event gives us an opportunity to come together as a community and discuss these topics to broaden our knowledge and understanding of them, and most importantly, to ensure that the communities we are fighting for, the farthest left behind, are brought to the forefront of these talks.
The event will consist of a variety of short talks on a range of topics related to global health under the broad theme of Humanity and Health. As well as these talks, there will also be a number of skills sessions on different subjects such as storytelling, mindfulness, and more. Not forgetting our Global Health Village; set up like a village, with individual stalls representing NGO's, higher education institutions, and various other organisations, it is a vibrant place for knowledge sharing and exchange of ideas. It also provides wonderful opportunities for networking.
Don't miss out on the opportunity to broaden the way you think about global health!
The Talks
The talks will follow a TED talk format, where the topics discussed will challenge your thinking and deliver thought-provoking questions on topics surrounding the broad theme of Humanity and Health. Fundamental to each of these talks will be their ability to inspire creativity, enhance innovation, and promote activism on each of the topic areas. Although these talks are short, at just 13 minutes long, the knowledge possessed by the speakers on their topics and the passion they have for them will leave you with a whole new way of thinking about and approaching these topics.
We received a huge number of high quality, impressive submissions across a range of intriguing topics from across Asia, Europe and Sub-Saharan Africa. After a round of thorough assessment, we are pleased to announce our first set of speakers: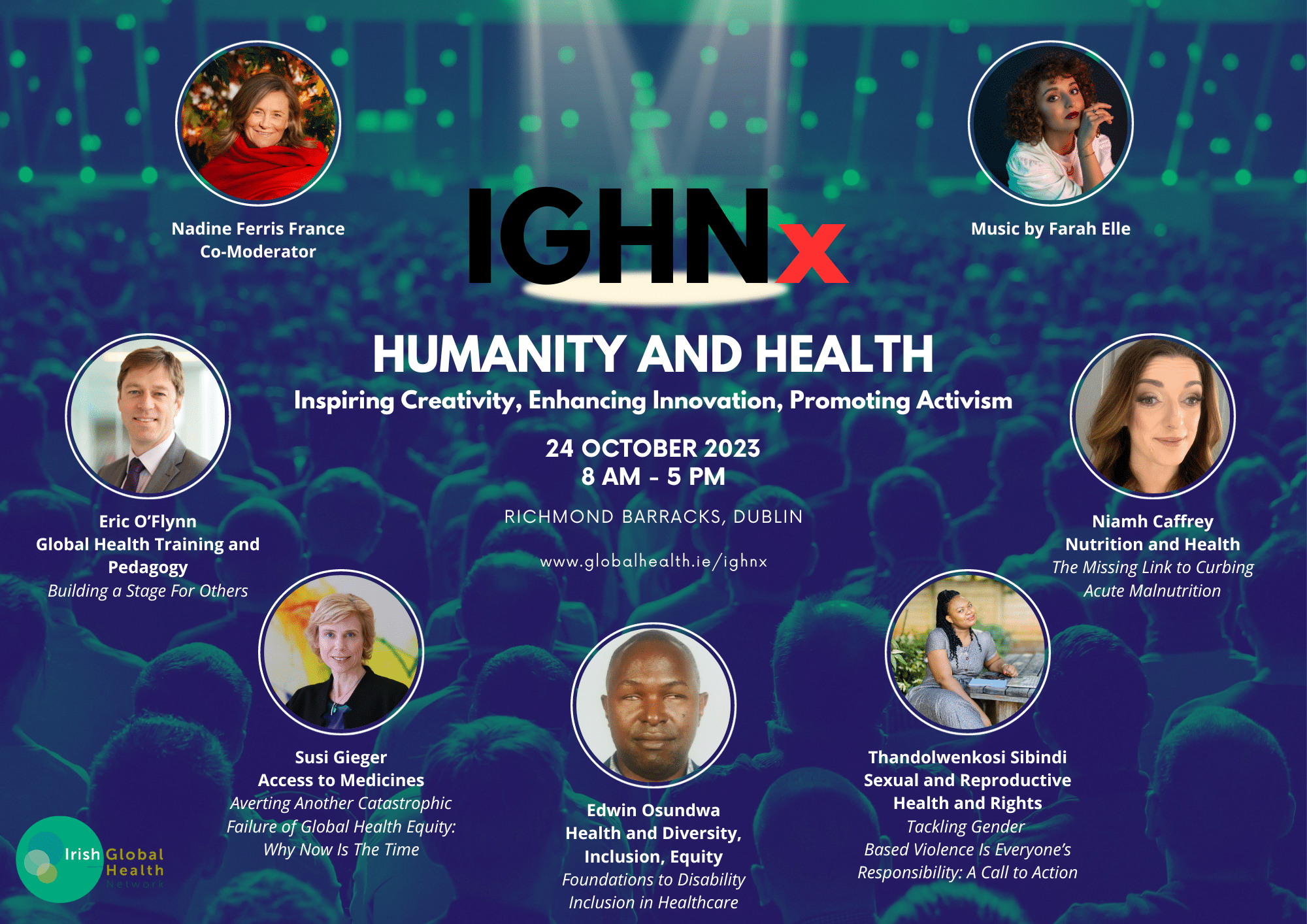 Stay tuned for the full speaker lineup!
Moderators
Nadine Ferris France, Executive Director, IGHN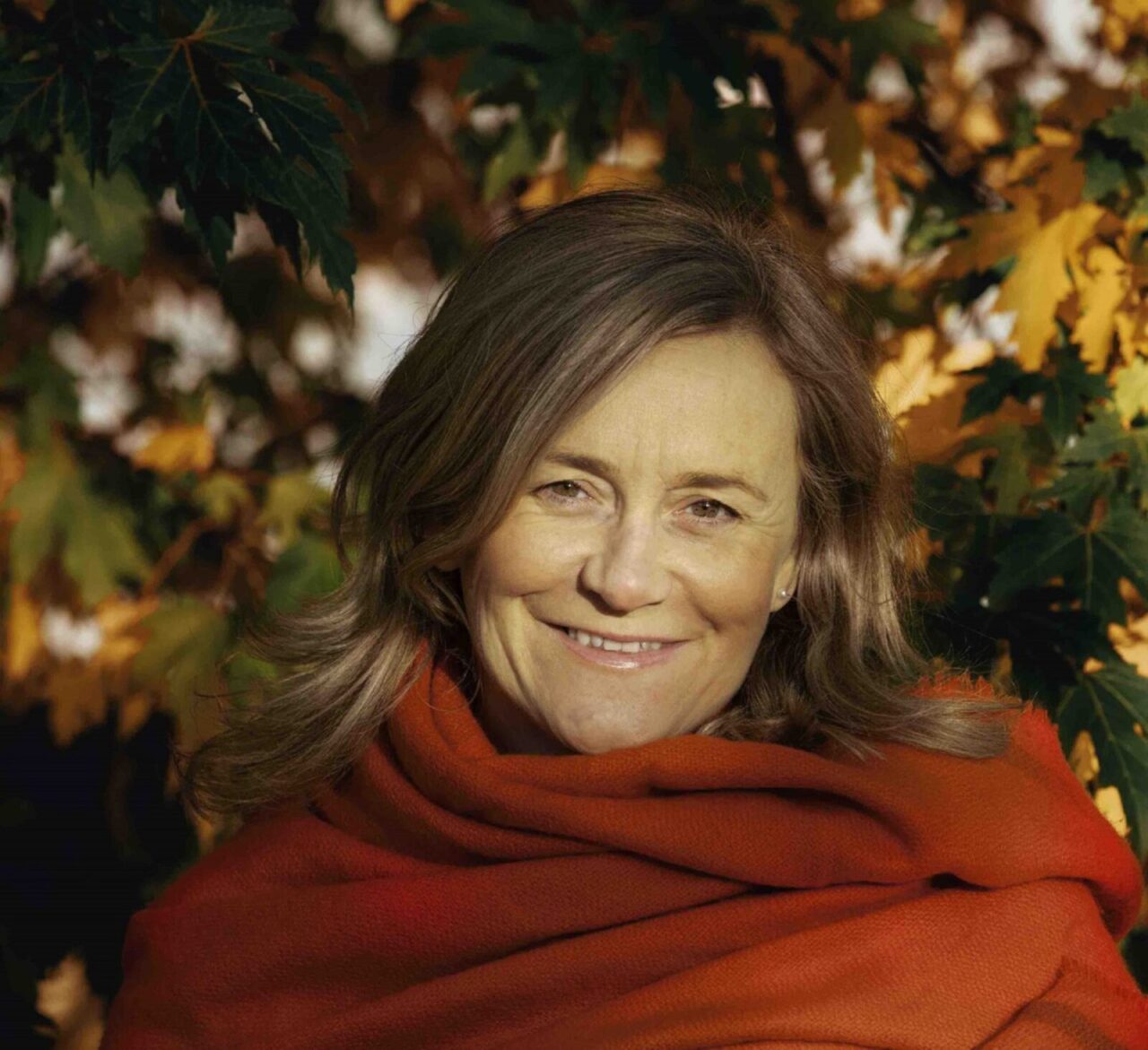 Nadine is the Executive Director for the Irish Global Health Network and ESTHER Ireland. She is a communicator, writer, trainer and civil society activist with over 20 years' experience in gender, HIV and global health. She has worked extensively with global, regional and national civil society networks on HIV and TB for many years as the co-founder and Executive Director of Health & Development Networks (HDN). In addition to her experience within the NGO-field, she has also worked extensively with the World Health Organisation and also lectures with various academic institutions. She is currently a member of the Programme Advisory Panel for the Robert Carr Civil Society Network Fund and the European AIDS Treatment Group. At this stage in her own professional development, she is particularly passionate about issues such as self-stigma affecting people living with HIV and survivors of gender-based violence. Nadine holds an MSc in Global Health from Trinity College Dublin.
Dil Wickremasinghe, Co-founder, Insight Matters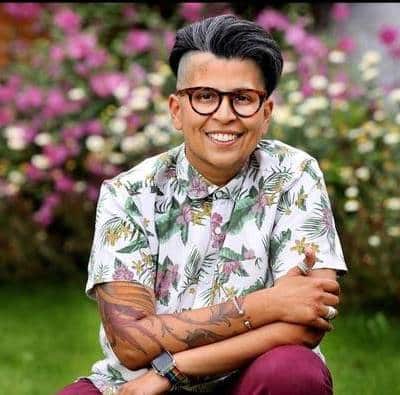 Dil is a broadcaster and journalist living in Ireland. She was a radio presenter with Newstalk and is a panellist on TV3's Midday programme. In addition to her media work, Dil is the co-founder of Insight Matters, a counselling and psychotherapy service.
Sarah Tanishka Nethan, Professional Intern, IGHN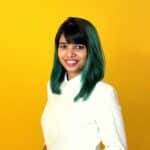 Sarah is a global health Design Researcher and Strategist with over 5 years of experience working at the intersection of Innovation, Social Research, Communications and Behavioural Science. Over the years, she has developed inclusive, community-centric interventions with various marginalised communities across India and Ireland. Her cross-disciplinary portfolio spans Sexual Reproductive Health and Rights; Maternal and Child Health; Gender Equality; Mental Health; Climate Change and Sustainability; and Infectious Diseases (including COVID-19). Throughout her career, she has worked on projects associated with the likes of the World Health Organisation, Irish Aid, Bill and Melinda Gates Foundation, UN Women, Irish Research Council, Project Concern International, Government of Uttar Pradesh, and World Design Organisation, among others. Committed to achieving global health equity, she recently completed her second postgraduate degree – an MSc in Global Health from Trinity College Dublin, with a previous one in Master's in Design.
Musicians
Farah Elle, Singer-Songwriter
Across Farah Elle's childhood, music was a sanctuary. It gave her a vocabulary to process various life happenings from the impact of her incredible family history in Libya to universal experiences intrinsic with becoming a fearless young woman in modern society. Everything that shaped who Farah is as a person today is masterfully reflected in her artistry and documented on FATIMA, her long-awaited debut record out now. Farah attended BIMM Institute Dublin, graduating in 2016. There, she honed her craft and began writing material that would feature on her inaugural release. 'Silk', the album's opening track, was written when Farah was only 19 years-old; two years after the Libyan Revolution.
To date, Farah played numerous prestigious venues and festivals in Ireland including Vicar Street, The Sugar Club, Electric Picnic, and All Together Now. Farah collaborated with renowned Irish folk musician Liam Ó Maonlaí for a performance commissioned specially for the RTÉ Radio 1 Folk Awards and has also gone on to hosting a podcast called "TradLines" out in Autumn 2023. As well as working as an artist, Farah dedicates time to humanitarian aid work and gives music and wellness workshops to people of all ages and backgrounds as a means of celebrating the uniqueness of each individual – using music as a healing tool for herself and others.
Eimear Crehan, Singer-Songwriter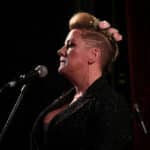 Eimear is a singer songwriter from County Kildare, Ireland. She has extensive experience performing on stage, having performed all over Ireland and beyond in lots of capacities over the years. She fronted award-winning funk band Fox.E and the Good Hands for 9 years and in that time had numerous releases and accomplishments. Her debut album Scars was released in Nov 2018 and after releasing a number of singles over the past year, her new album Quiver was released on November 7th. Since the launch of Scars, she has toured extensively, performing her own sold out shows as well as regularly doing support all around the country for the likes of Mary Coughlan and Jack L. She is also a renowned vocal and creativity coach.
Storytelling Workshop
Under the overarching theme of 'Humanity and Health', IGHNx will host a hands-on storytelling workshop facilitated by Julien Clancy. The workshop will introduce attendees to the basics of storytelling, offer useful tools for drafting impactful stories, along with an open mic session where participants can put their learnings into practice. Slots for open mic are now open. Register here!
Julien Clancy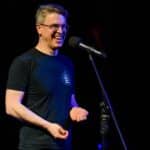 Julien Clancy is an award winning radio & documentary maker with over 20 years experience of helping people tell their stories for the national airwaves. He's also the creator and founder of The Dublin Story Slam. Now in its 7th year, The Dublin Story Slam is a creative space for ordinary Dubliners from all walks of life to share their true personal stories inspired by a different theme at each event. Having witnessed close to 1000 stories onstage, Julien has been able to distill down the most powerful parts of personal storytelling and create workshops that both inspire and empower participants to find their inner storyteller. Julien has worked closely with leaders, changemakers and entire organisations to help them find, develop and deliver personal stories that matter. He's helped them become better and more authentic communicators while also helping organisations connect with their own teams in meaningful ways through impactful storytelling events. Clients include Deloitte, Accenture, Google, Dublin City Council, Ombudsman for Children's Office & St. James's Hospital.
Global Health Village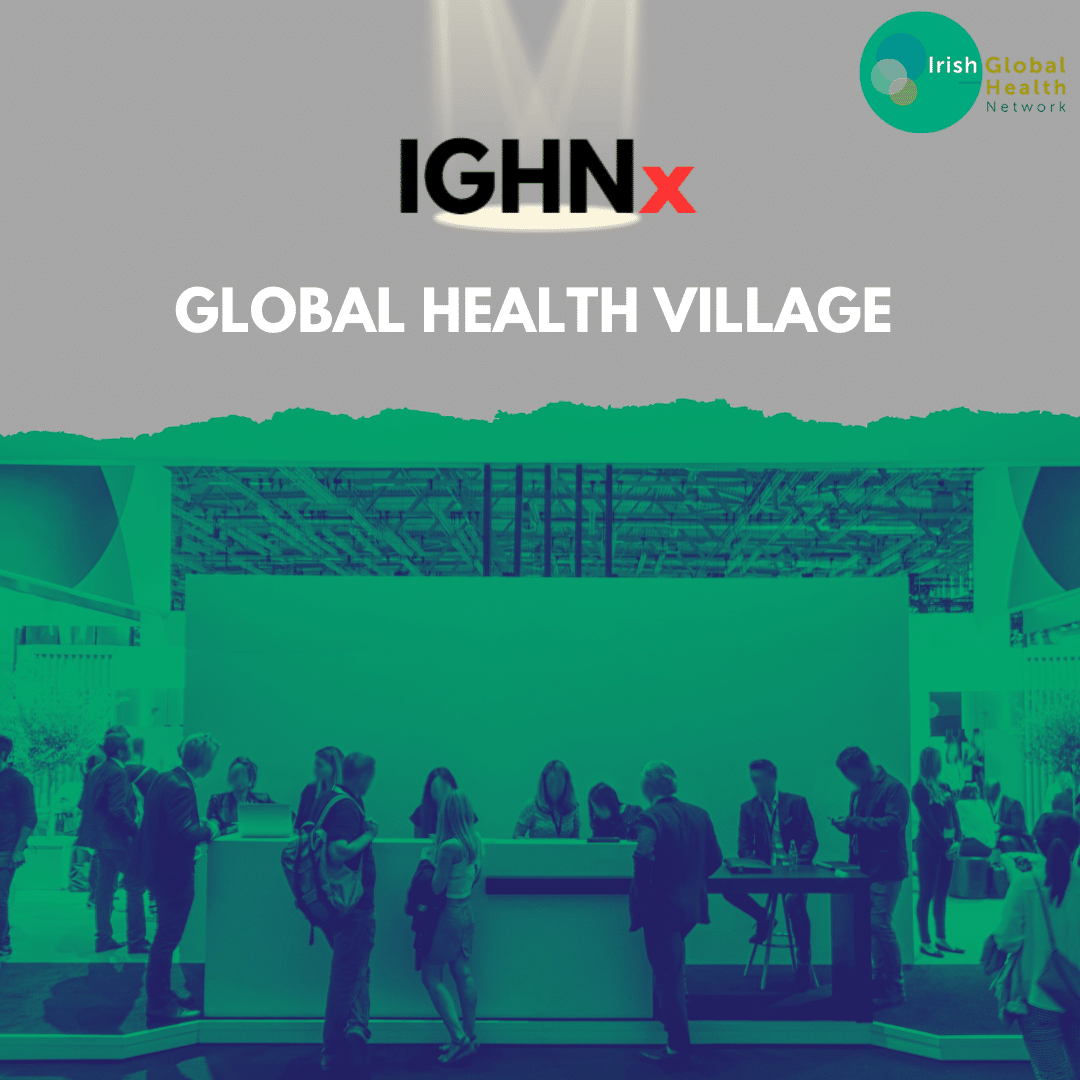 The Global Health Village is a unique space within IGHNx that will provide an opportunity to have Irish NGOs, Higher Education Institutions and other global health organisations gathered under one roof. Set up like a village, with individual stalls representing various organisations; it is a vibrant place for knowledge sharing and exchange of ideas. It also provides opportunities for networking, in the hope that this may garner future collaborations between organisations and attendees.
Bookings for stalls are now open. Get in touch for more information: info@globalhealth.ie
Full programme agenda coming soon! Stay tuned!
Event Partners
Read more about our partners here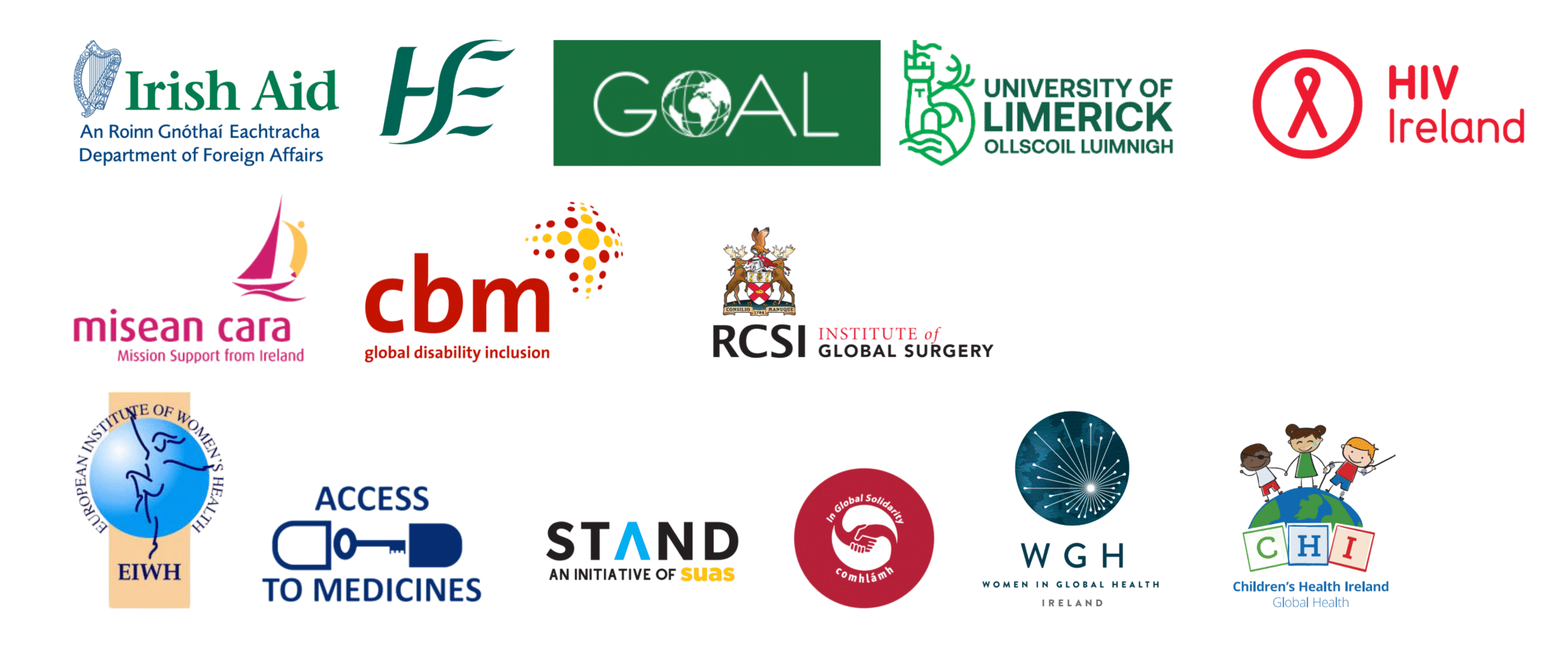 Subscribe to Newsletter
Sign up to become a member and receive our weekly updates