IGHNx: Speakers For Humanity and Health
October 11, 2023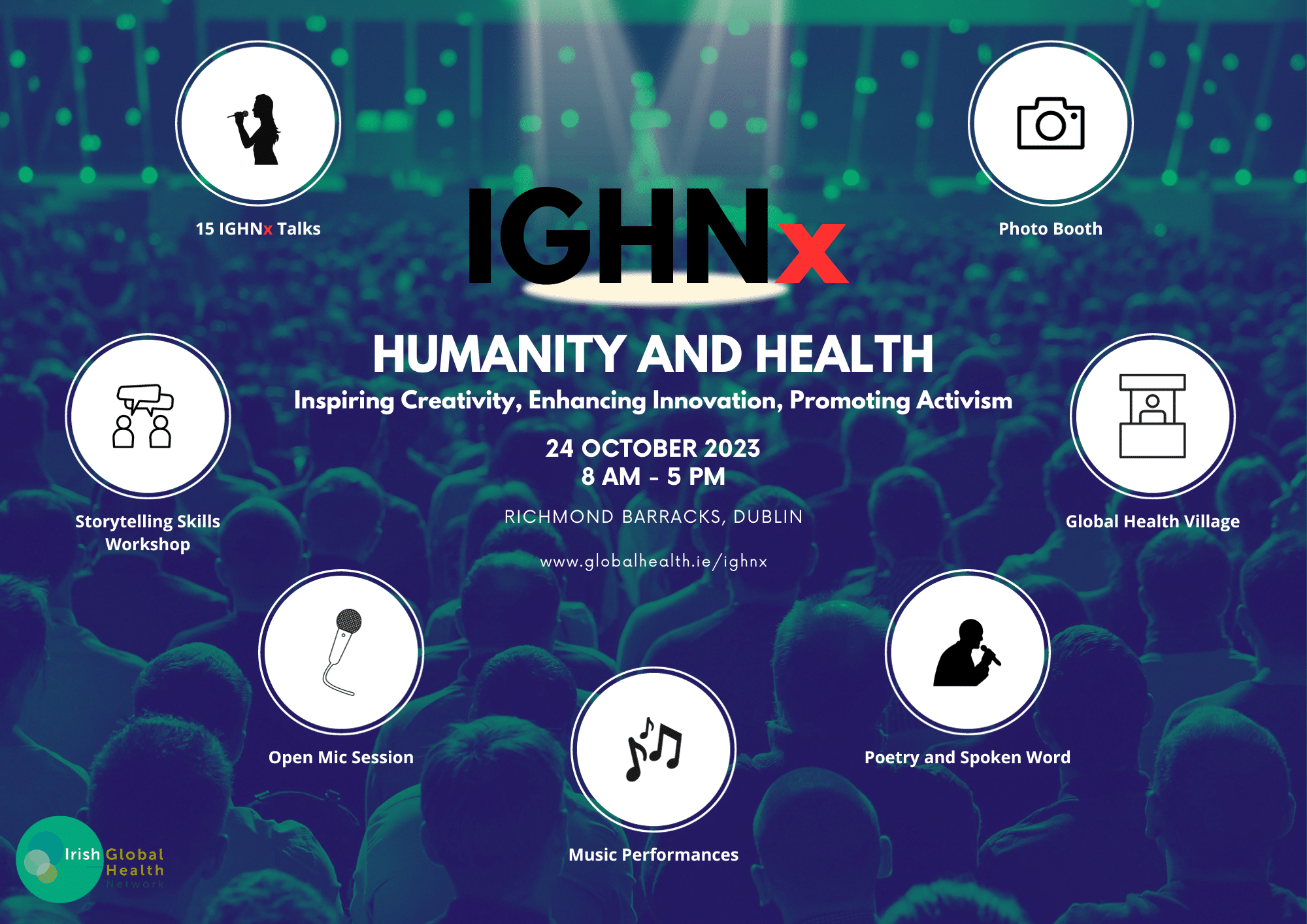 IGHN

x

: Humanity and Health
Inspiring Creativity, Enhancing Innovation, Promoting Activism
Save the Date: Tuesday 24th October, 08:00 – 18:00 Irish Time
Location:

Richmond Barracks, Dublin
The Talks

: The Important People Who Make This Event Possible
We received a huge number of high quality, impressive submissions across a range of intriguing topics from across Asia, Europe and Sub-Saharan Africa. After a round of thorough assessment, we are pleased to announce our first set of speakers:
Moderators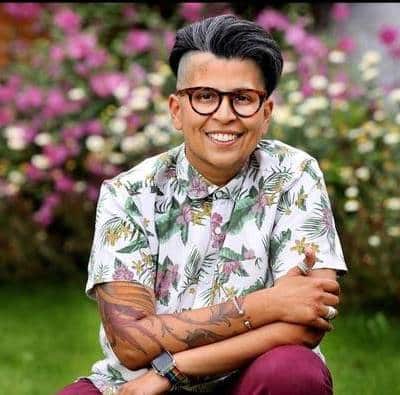 Dil Wickremasinghe, Co-founder, Insight Matters
Dil is an IACP pre-accredited Psychotherapist and Counsellor. She works with individuals online and face to face, nationally and internationally and has a special interest in intersectionality, gender and sexual diversities. Dil works with those identifying as LGBTQI+, and those in same-sex and non-traditional relationships. She works with adults and practices in accordance with the guidelines and Code of Ethics of the Irish Association of Counselling and Psychotherapy (IACP). Dil has had a longstanding passion and interest in social justice and mental health. Since her arrival in Ireland she has been an activist, campaigner, journalist and broadcaster. Dil's interest in mental health began when she experienced mental health difficulties in 2006 and reached out for support. She experienced first-hand how the services in Ireland lacked awareness in the importance of creating an inclusive therapeutic space. As a response to the lack of service Dil founded Insight Matters in 2011 with Anne Marie Toole, with the view to provide inclusive, accessible and affordable mental health support.
In addition to working in media and mental health, Dil has also worked in Human Resources and to date still enjoys being a D & I workplace trainer and public speaker. In 2014 Dil was honoured with the Frederick Douglas Award as part of the Lord Mayor's Awards for my outstanding contribution to Dublin civic life. In 2015 along with 9 other inspiring women Dil was given the Irish Tatler Woman of the Year Award for their work as a Marriage Equality campaigner. From 2007 to 2017 Dil presented the award-winning weekly radio programme called Global Village on Newstalk 106-108FM, every Saturday evening from 7-9pm which regularly discussed issues related to social justice, mental health and personal well-being.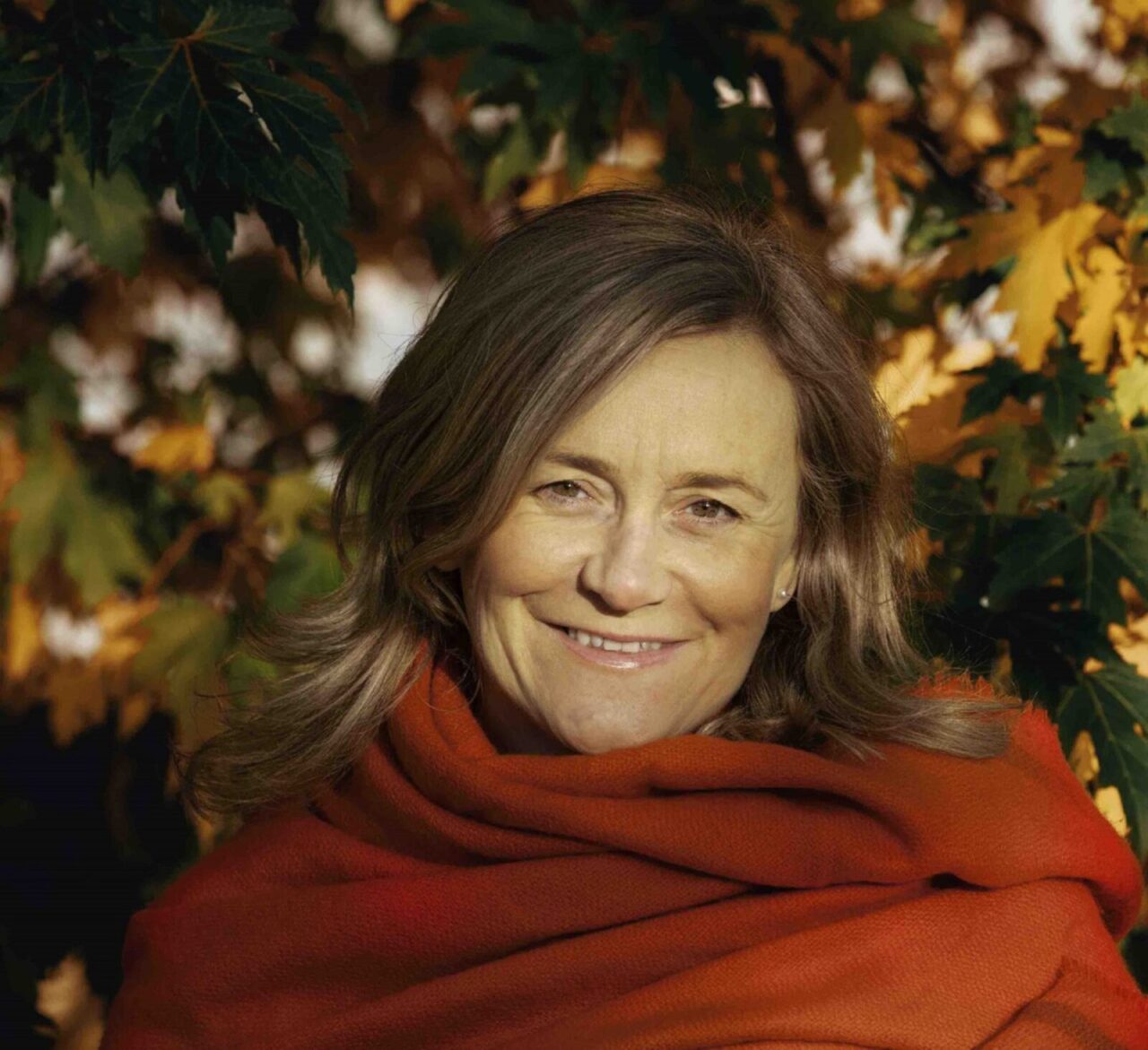 Nadine Ferris France, Executive Director, IGHN
Nadine is the Executive Director for the Irish Global Health Network and ESTHER Ireland. She is a communicator, writer, trainer and civil society activist with over 20 years' experience in gender, HIV and global health. She has worked extensively with global, regional and national civil society networks on HIV and TB for many years as the co-founder and Executive Director of Health & Development Networks (HDN). In addition to her experience within the NGO-field, she has also worked extensively with the World Health Organisation and also lectures with various academic institutions.
Nadine is currently a member of the Programme Advisory Panel for the Robert Carr Civil Society Network Fund and the European AIDS Treatment Group. At this stage in her own professional development, she is particularly passionate about issues such as self-stigma affecting people living with HIV and survivors of gender-based violence. Nadine holds an MSc in Global Health from Trinity College Dublin.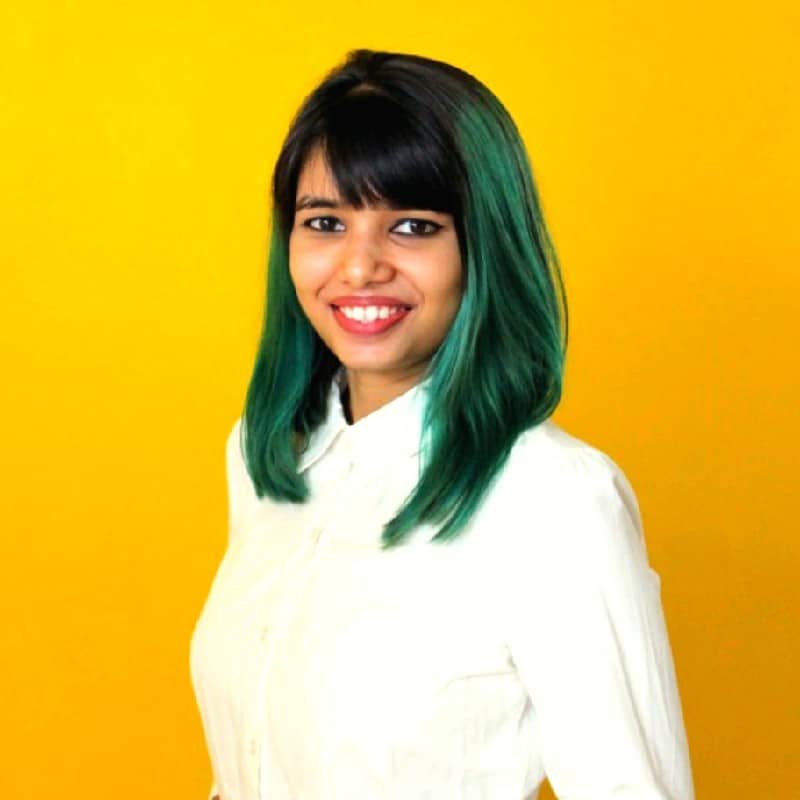 Sarah Tanishka Nethan, Professional Intern, IGHN
Sarah is a global health Design Researcher and Strategist with over 5 years of experience working at the intersection of Innovation, Social Research, Communications and Behavioural Science. Over the years, she has developed inclusive, community-centric interventions with various marginalised communities across India and Ireland. Her cross-disciplinary portfolio spans Sexual Reproductive Health and Rights; Maternal and Child Health; Gender Equality; Mental Health; Climate Change and Sustainability; and Infectious Diseases (including COVID-19).
Throughout her career, she has worked on projects associated with the likes of the World Health Organisation, Irish Aid, Bill and Melinda Gates Foundation, UN Women, Irish Research Council, Project Concern International, Government of Uttar Pradesh, and World Design Organisation, among others. Committed to achieving global health equity, she recently completed her second postgraduate degree – an MSc in Global Health from Trinity College Dublin, with a previous one in Master's in Design.
Speakers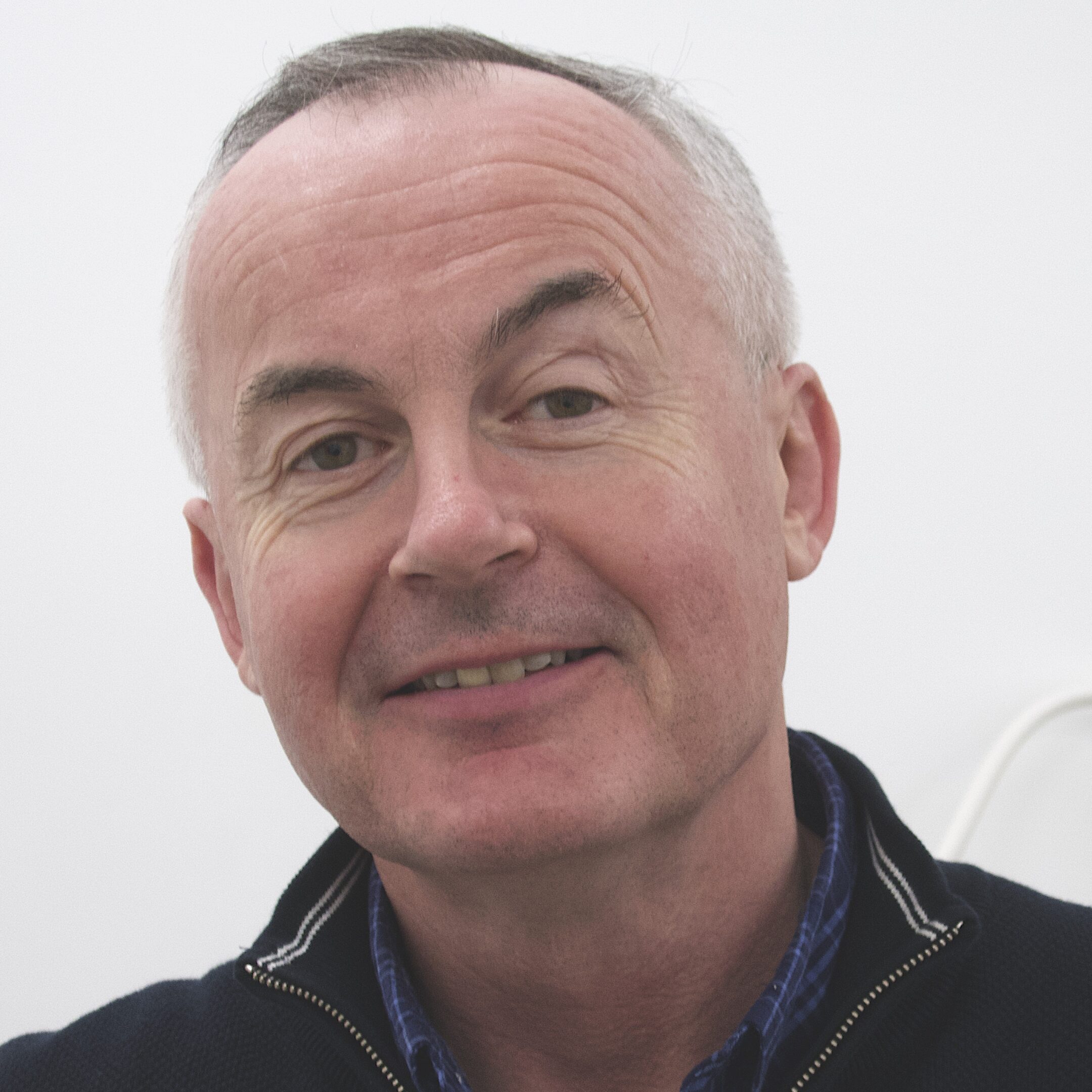 Dr Brendan O'Shea, MD FRCGP
Dr O'Shea is a GP in Kildare, and Assistant Adjunct Professor at TCD. Academic interests include improving care for people with multi-morbidity, end-of-life planning, obesity, and global health. Graduating from Trinity College, he completed GP Training on The TCD GP Training Scheme, and completed an MD on Childhood Overweight at Trinity. He has been on the Board of Directors at The Irish Hospice Foundation, and on Beyond Stigma. He is a member of IDsMAiD (Irish Doctors Supporting Medical Assistance in Dying), is on the Council at The ICGP, and was previously Medical Director at The ICGP.
Contact details: LinkedIn
Edwin Osundwa, Director of Sense International
Edwin has over 15 years' experience designing, implementing, and monitoring development projects that promote inclusion and human rights. He has been in positions of management; leading and providing strategic leadership on advocacy, programme cycle management, organisational strengthening, building authentic partnerships and providing advisory support on inclusion.
Edwin holds a bachelor's degree in special education from Kenyatta University, a diploma in the management of non-governmental organisations, and a master's degree in development studies from St. Paul's University. Edwin is enthusiastic about working together with the most marginalised to bring about positive change. Edwin is the Country Director of CBM Global, an international non-governmental organisation that works to promote disability inclusion with specific emphasis on mental health and eye health interventions, humanitarian response, and climate change adaptations.
Contact details: LinkedIn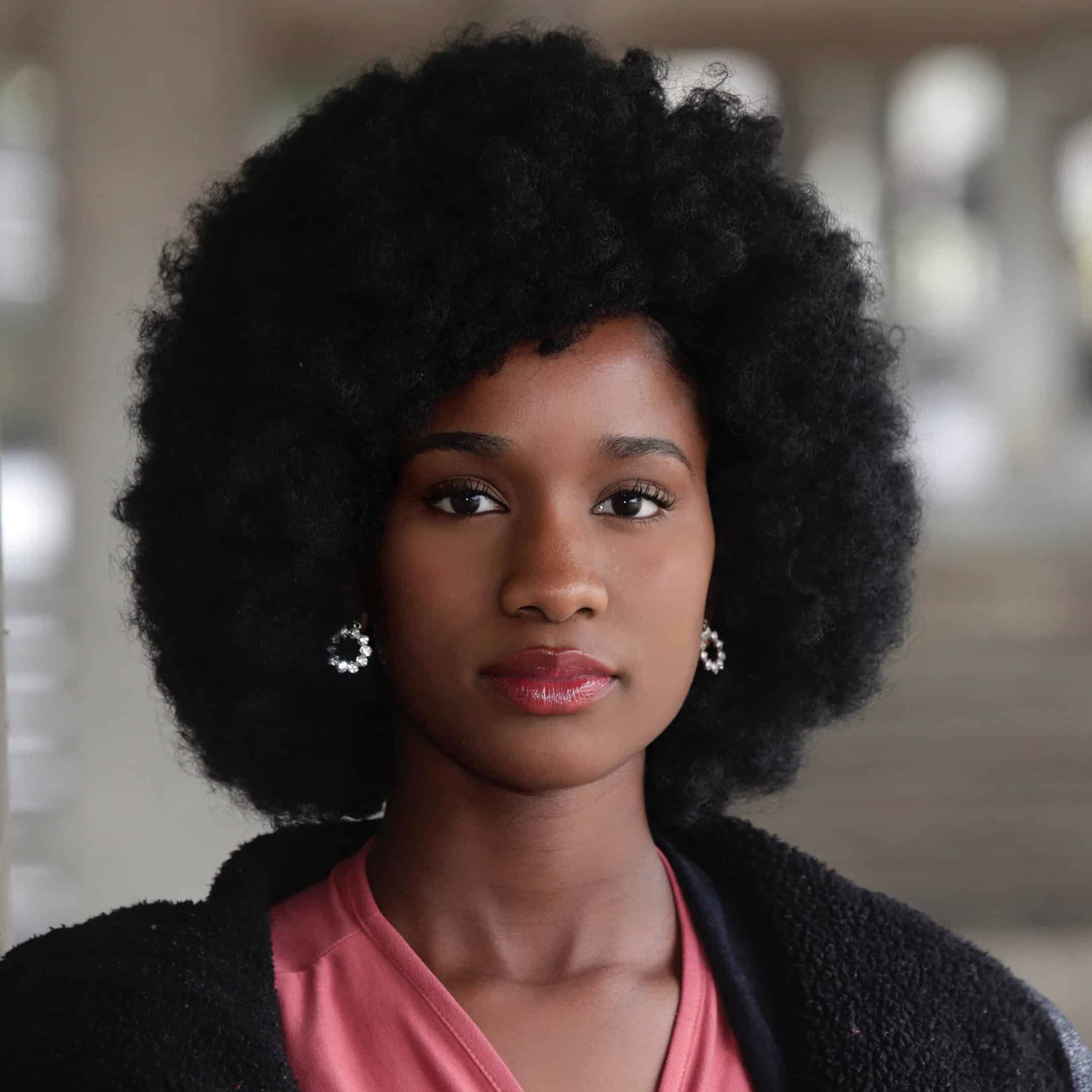 Elizabeth Zion, Inspirational Speaker and Writer
Elizabeth Zion is a speaker & writer whose story has inspired millions of people around the world by showing them that their circumstances don't have to define them. Elizabeth was born into direct provision and raised in a single parent headed household. She lacked a stable upbringing moving 9 times throughout her childhood and even experiencing homelessness at the age of 14. Elizabeth knows there is more to her story than just the beginning. She believes that a beautiful ending awaits her.
Elizabeth's faith, resilience and determination for success has been recognised by national and international media including the Irish Times, Newstalk, RTE and most notably TED; with her TED talk on family reunification receiving 1.8 million views and +50,000 likes. Her deep understanding of global inequalities, social injustice and human rights mobilisation has led her to work for organisations like Médecins Sans Frontières, Unicef and the Legal Aid Board. She is now in her final year at UCD where she reads Politics, International Relations and Social Justice.
Contact Details: Elizabeth Zion Contact. More Information: Website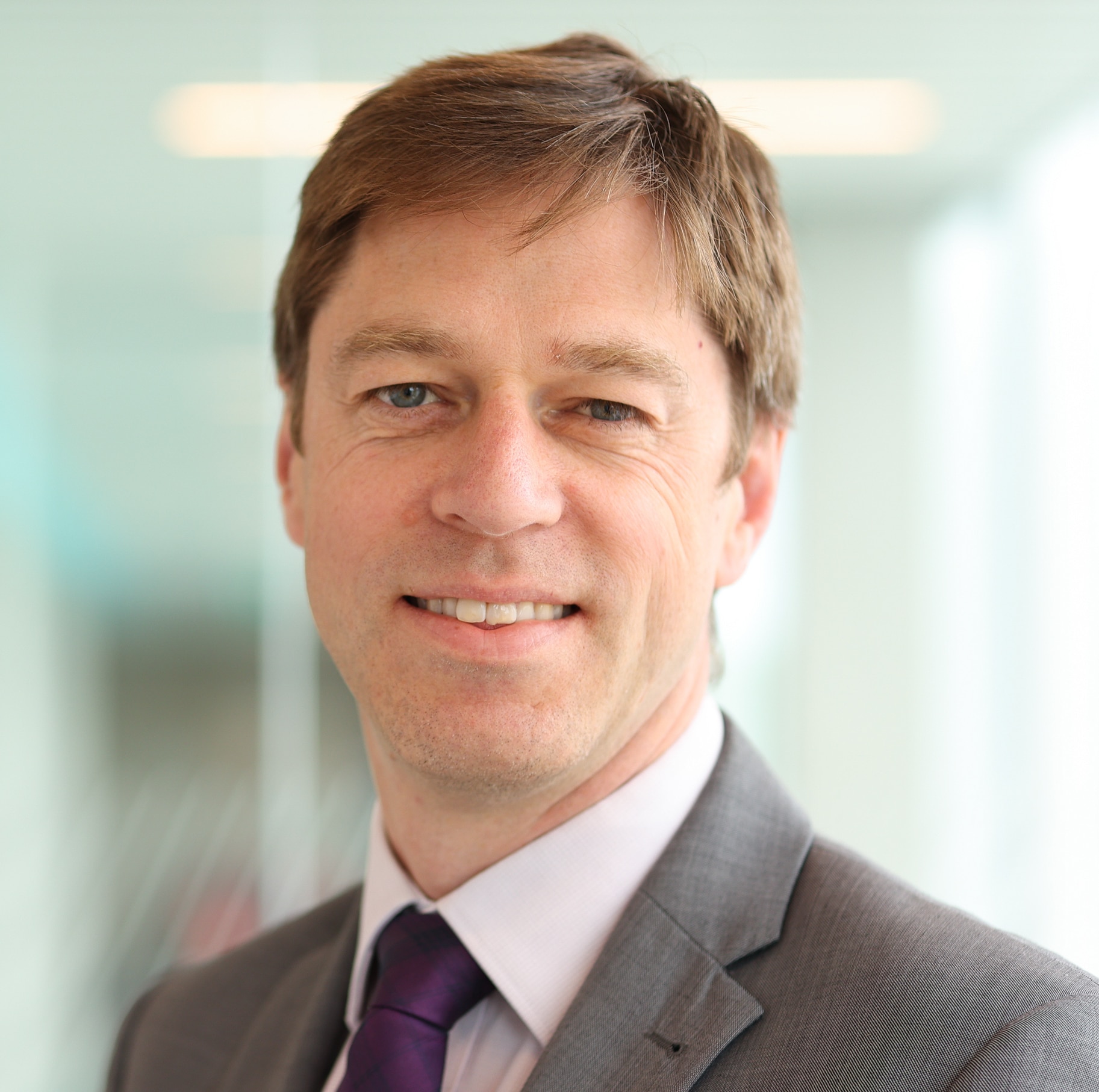 Eric O'Flynn, Programme Director for Education, Training and Advocacy in the Royal College of Surgeons
Mr Eric O'Flynn is Programme Director for Education, Training and Advocacy in the Royal College of Surgeons in Ireland Institute of Global Surgery – which works to improve access to high-quality, essential surgical care for underserved populations. With a background in international development and education project management, Mr O'Flynn has worked to develop surgical, anaesthetic, obstetric and peri-operative nursing training programmes in low-resource settings since 2011.
In these programmes RCSI works through partnership, leveraging its experience and expertise to enhance local partner organisations' ability to care for the neglected surgical patient. Notable partnerships and programmes on which Mr O'Flynn has worked include the long-term partnership between RCSI and the College of Surgeons in East, Central and Southern Africa, as well as training collaborations with the World Health Organisation and the United Nations Institute for Training and Research. His research interests include understanding, mapping and tracking changes in the surgical care workforce in sub-Saharan Africa. He represents RCSI in various international fora.
Contact Details: [email protected] More Information: RCSI Information

Fionnuala Murphy, Head of Global Advocacy at Frontline AIDS
Fionnuala is Head of Global Advocacy at Frontline AIDS, a global civil society partnership working together to achieve the global goal of ending AIDS, where she oversees influencing work on HIV prevention, human rights and sustainability. She has worked as a campaigner and advocate for the last 18 years, collaborating with partners from around the world to secure major wins on HIV financing, access to medicines, harm reduction, violence against women and other areas. Fionnuala holds an LLB in Law with French, as well as post graduate qualifications in Community Development and Literary Journalism. As Fionnuala grew up in Northern Ireland, she draws inspiration from her personal experiences of colonialism, conflict and community resistance in her approach to advocacy today.
Contact details: LinkedIn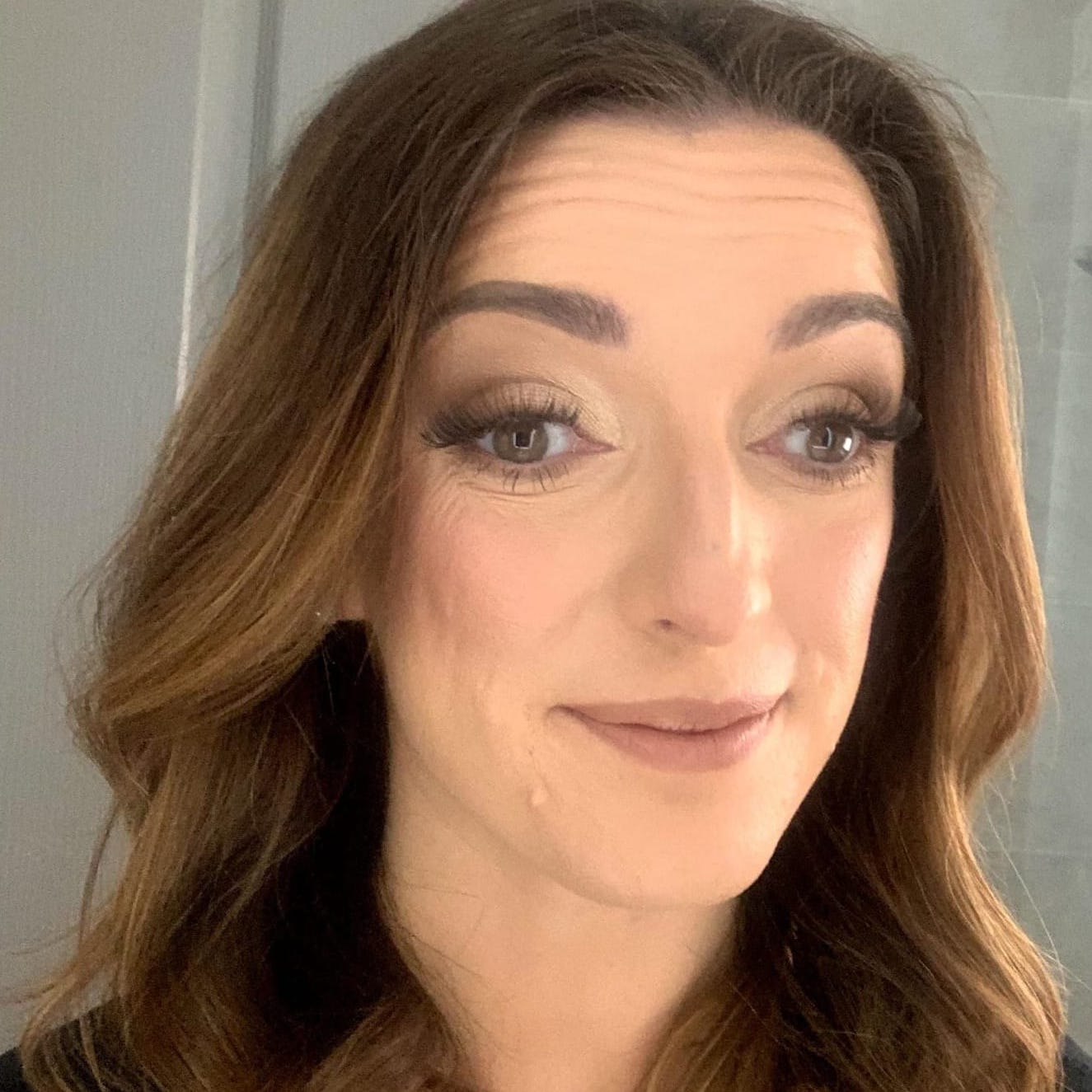 Niamh Caffrey, Health Project Officer, Misean Cara
Niamh Caffrey has a Science Degree from University College Cork where she studied International Development and Food Policy. With this degree, Niamh lived and worked in Kolkata India with the Hope Foundation for approximately 5 years, focusing on the provision of emergency care, healthcare, education and protection to vulnerable children and communities living in Kolkata's streets and slum areas. Niamh eventually returned home but it wasn't long until she ventured off again, this time to travel Asia for a year, before returning to work with Viatores Christi in Dublin. After 2 years, Niamh moved to England to study a Master's Degree in Nutrition for Global Health from the London School of Hygiene and Tropical Medicine graduating in 2020, before taking up her current role as the Health Project officer with Misean Cara. Niamh manages and supports the organisations portfolio of health and nutrition projects across the Global South and has recently returned from a monitoring trip to Kenya.
More Information: Misean Cara Contact details: LinkedIn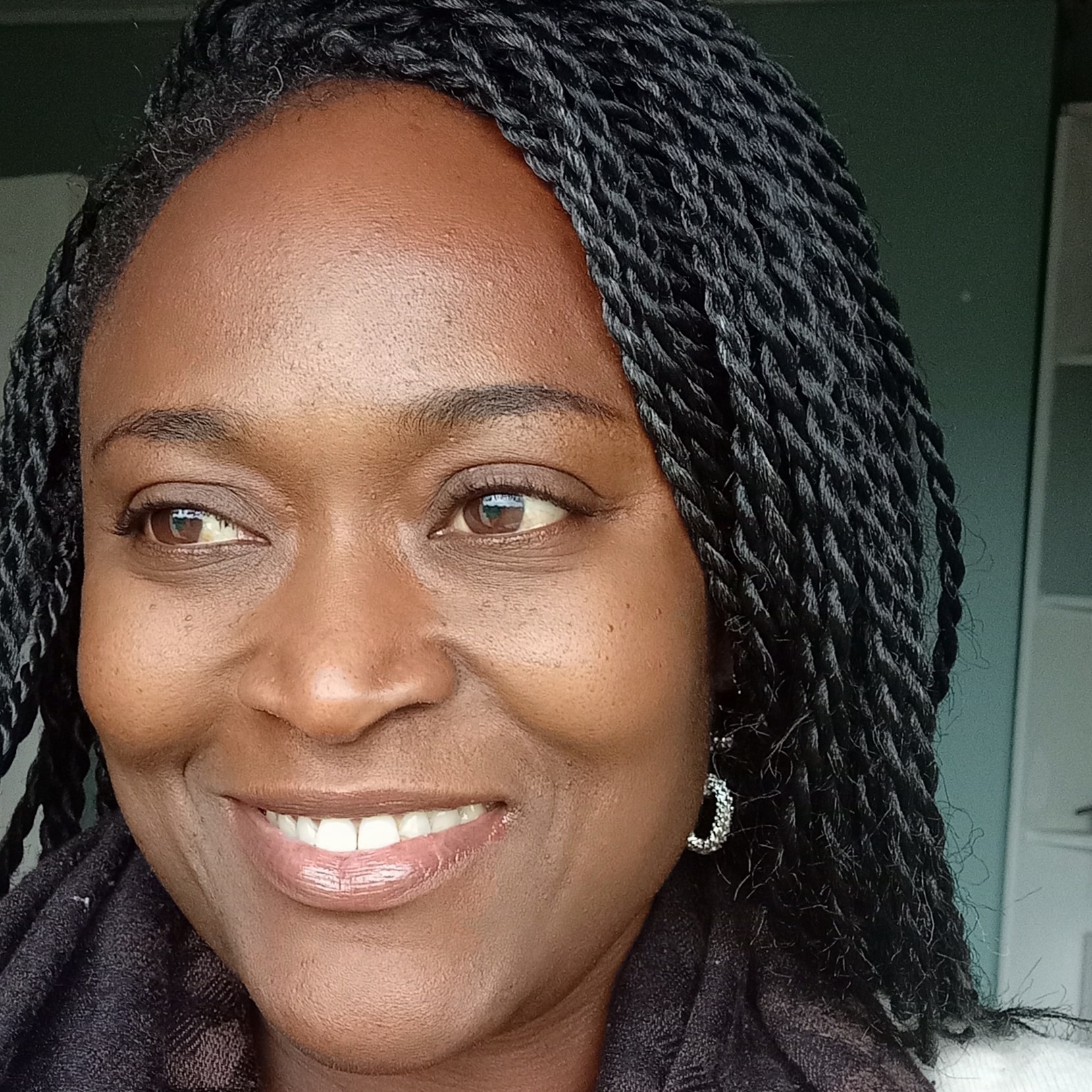 Eunice Tolu Philip, PhD Scholar, and Global Health Researcher
Eunice is a Global Health PhD scholar at the Royal College of Surgeons in Ireland, focusing on community-based research and addressing household air pollution in rural Malawi. She has a background as a nurse and holds an MPH from the University College of Cork. Eunice is passionate about reducing health inequalities, climate change, and mental health awareness among first responders. She is actively involved in various roles, including volunteering with the Irish Global Health Network and serving as a student representative on the RCSI Equality, Diversity, and Inclusion unit.
Contact details: LinkedIn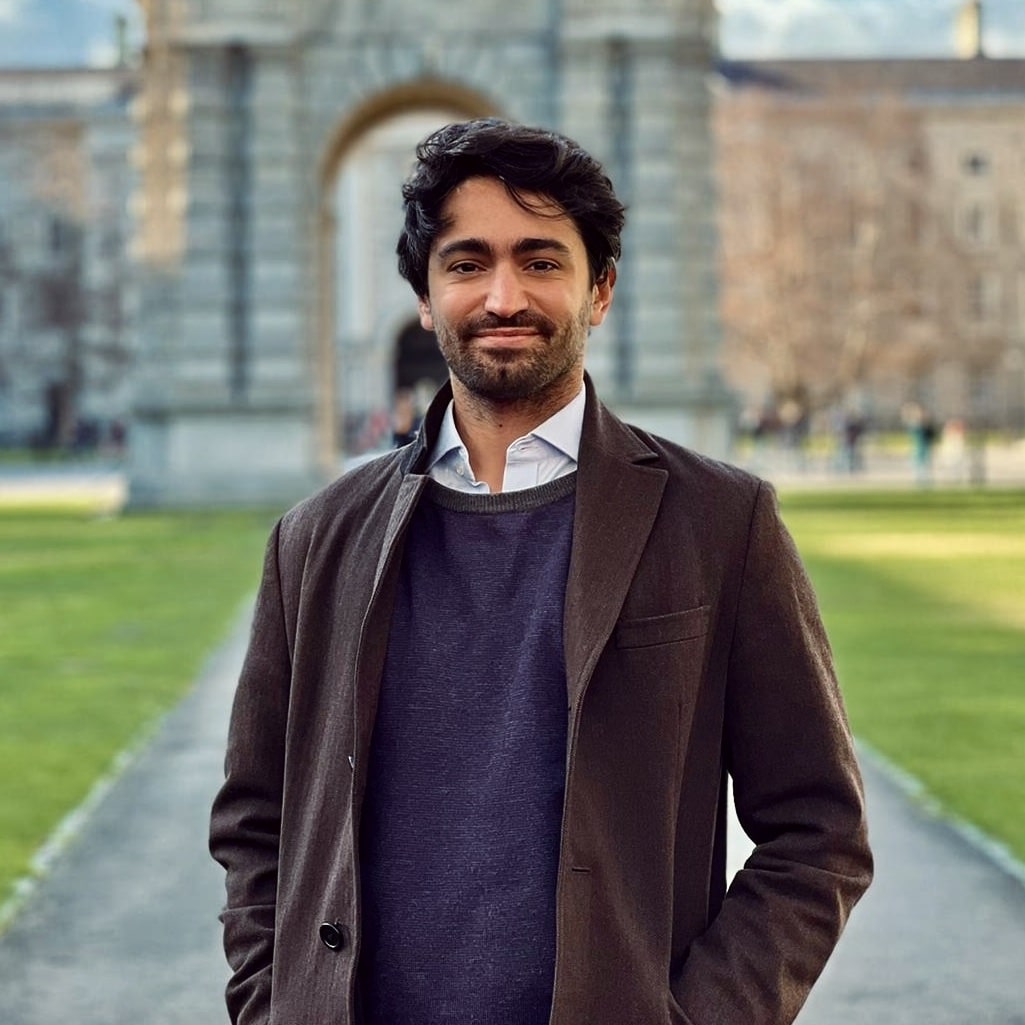 Qusai Khraisha, PhD Researcher
Qusai Khraisha is advancing system-level thinking in the field of 'refugee parenting' as part of his PhD in Psychology at Trinity College Dublin, supervised by Dr Kristin Hadfield. Before his doctoral studies, Khraisha earned a BSc in Psychology from Roehampton University London and an MSc in War and Psychiatry from King's College London. He has further applied this academic foundation through working for WarChild and the United Nations High Commissioner for Refugees (UNHCR). This blend of scholarship and practical know-how uniquely positions him to bridge critical gaps in applying research findings to policy and practice.
Contact details: LinkedIn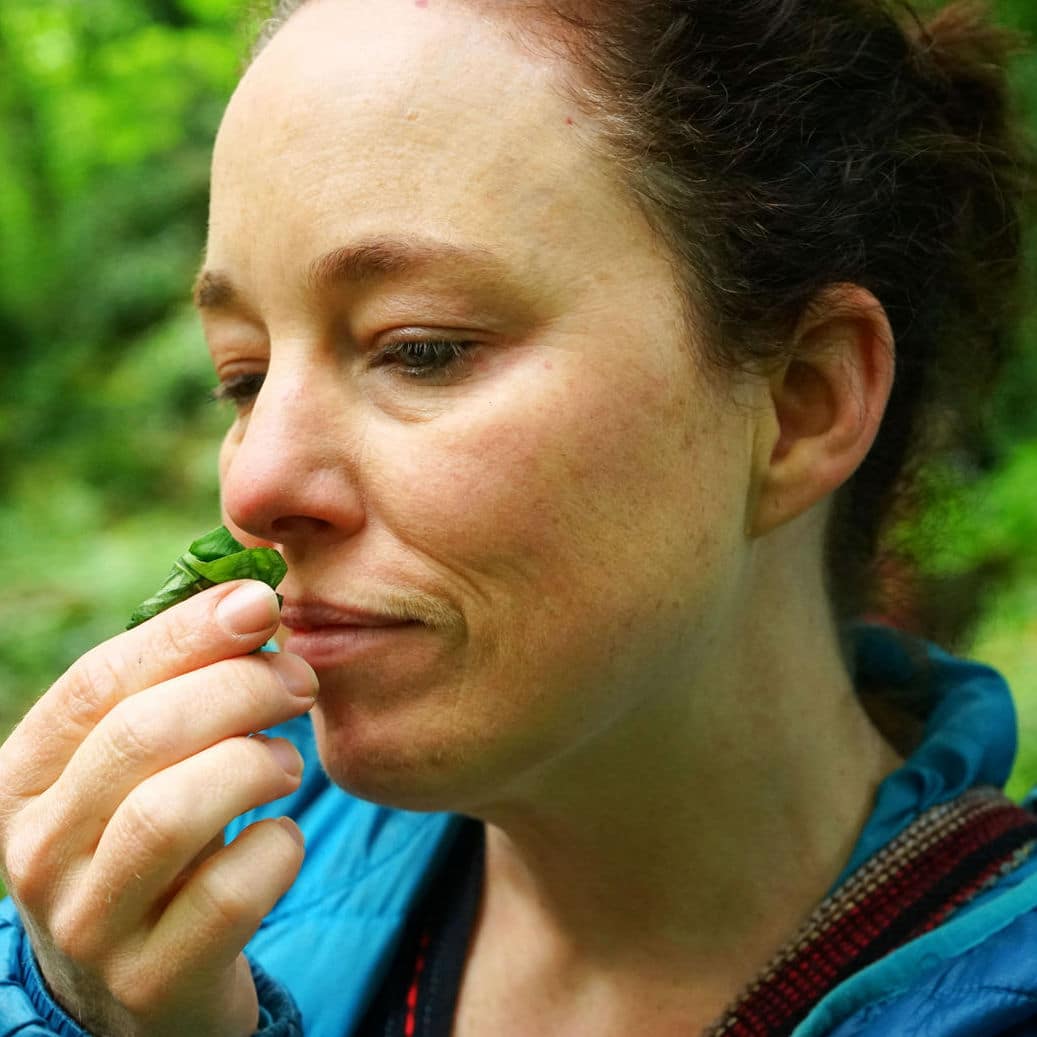 Rachel Dempsey, Global Citizenship/Sustainability Educator
Rachel Dempsey is a highly experienced global citizenship/sustainability educator who provides training for diverse organisations through her project Full Circle Change. She is passionate about change at a paradigm/worldview level, and draws on her expertise in transformative education, nature connection, group singing, holistic wellbeing and systems thinking when working with groups. Rachel has degrees in Latin American Studies (BA) & Ethnomusicology (MA) and is currently undertaking an MA in Climate, Justice and Sustainability. Her work has been featured by RTE and she was recently featured as one of Ireland's leading climate visionaries on SEAI's 180 Degree podcast.
More Information: Full Circle Change Website Contact details: LinkedIn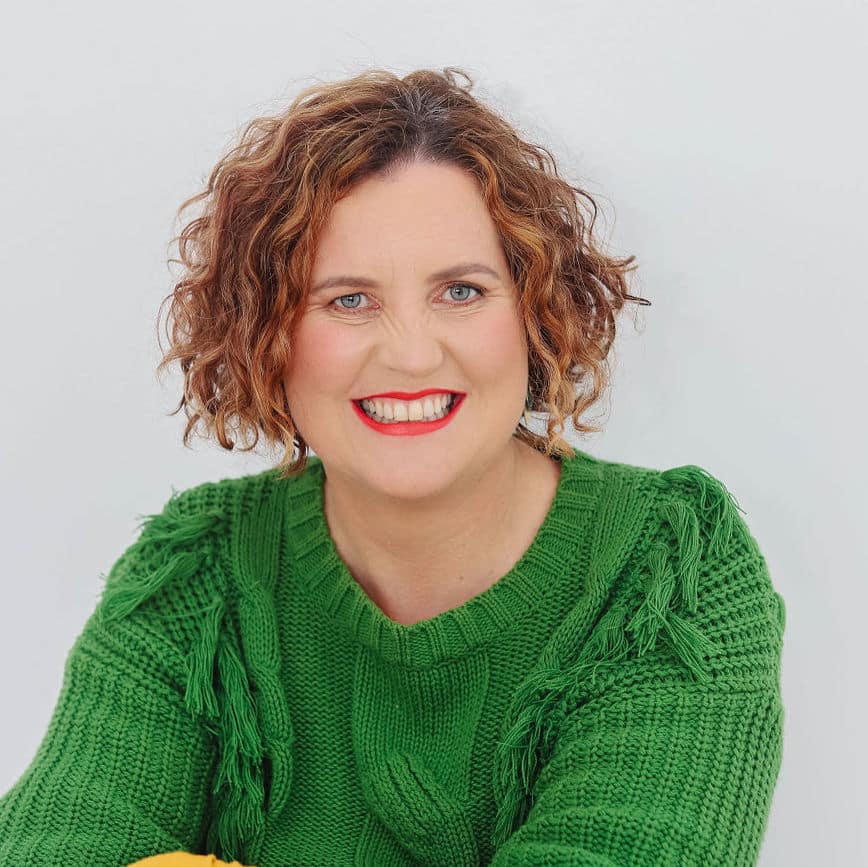 Rosemary Daynes Kearney, PhD Researcher
Rosemary Daynes Kearney is a wife, mother to three beautiful boys and a family carer. Her PhD research through the University of Limerick and funded by the Irish Research Council explores online support groups for family carers and how these can be developed to best support family carers. She is passionate about speaking up for care. I work to raise awareness, build supportive relationships and promote positive work environments for family carers through her business the Care Advocate.
Contact details: [email protected] and [email protected]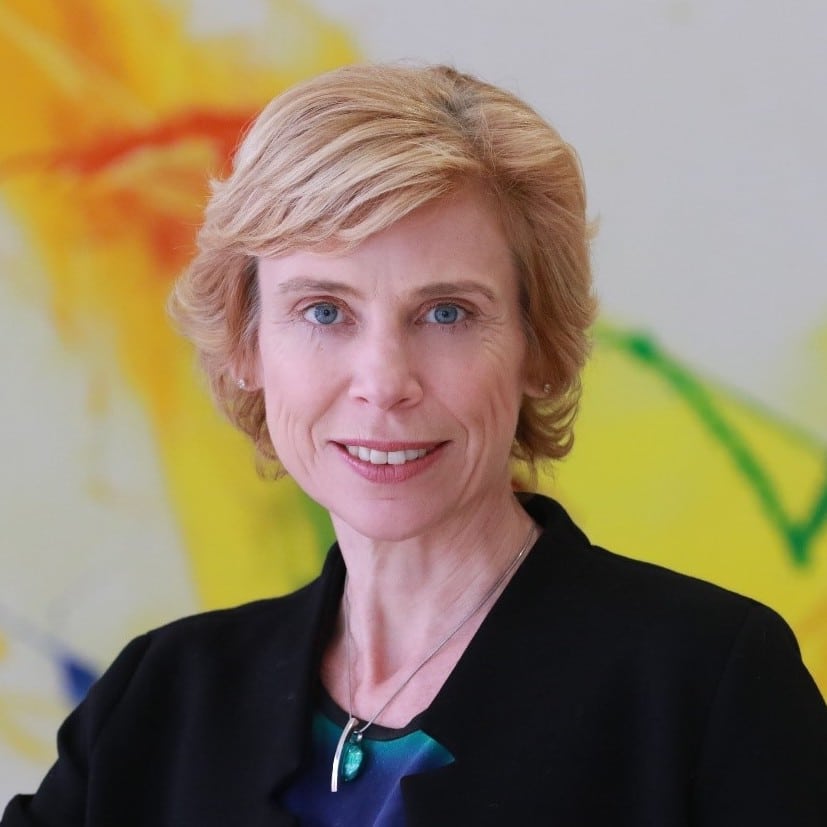 Susi Geiger, Professor of Market Studies at UCD
Susi Geiger is a Full Professor of Market Studies at UCD and holds a prestigious European Research Council Grant entitled "MISFIRES and market innovation", where she studies how healthcare markets can become more answerable to social justice concerns. Professor Geiger is a member of Access to Medicines Ireland, a grassroots advocacy group concerned with health equity and access; in this capacity she has been active in national and international policy debates. She was also recently appointed to the WHO Technical Advisory Group on pharmaceutical pricing policies. Prof Geiger has published widely, including a volume entitled "Healthcare Activism: Markets, Morals, and the Collective Good" (Oxford University Press 2021) and a monograph called "Peak Pharma", which will appear in late 2024.
More Information: UCD Website Contact details: LinkedIn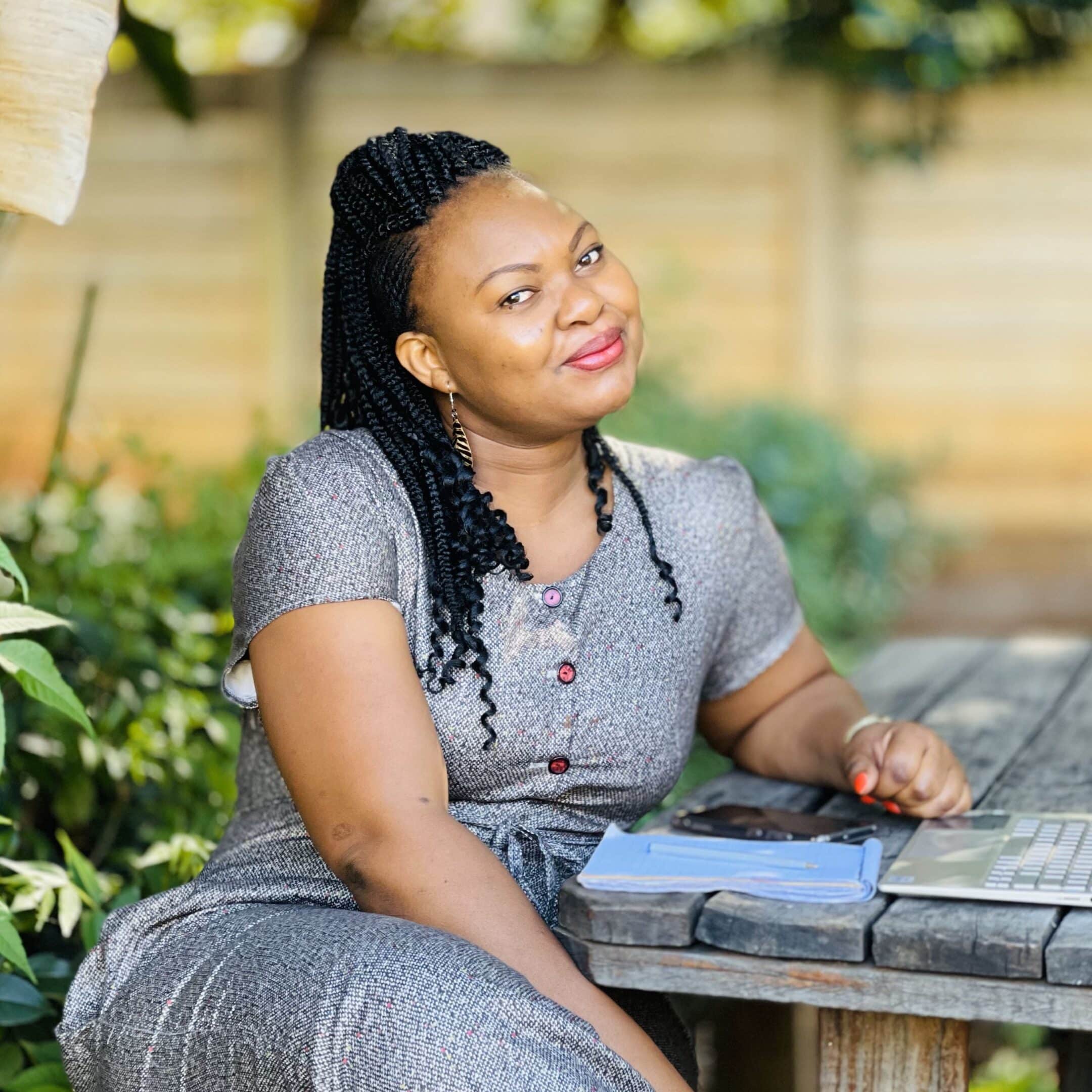 Thandolwenkosi Sibindi, Gender and Communications Advisor
My name is Thandolwenkosi Sibindi. I am passionate about feminism, gender equality and social inclusion, safeguarding and protection; with 15 years' experience working in the Non-Governmental Organisation (NGO) sector. I am currently working as a Gender and Communications Advisor for GOAL in Zimbabwe where I work with vulnerable communities in urban and rural settings on social behaviour change and gender transformative approaches targeting women, men including youth and people with disabilities. These approaches seek to address gender inequality and address negative attitudes and social norms that perpetuate gender-based violence.
Contact details: LinkedIn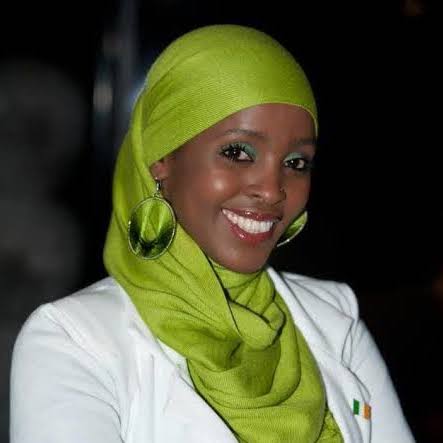 Ifrah Ahmed, Founder of Ifrah Foundation
Ifrah Ahmed, an Irish-Somali activist and survivor of Female Genital Mutilation/Cutting (FGM/C), has dedicated her life to combatting this harmful practice. Over the past decade, Ifrah has been an unwavering advocate for the rights and well-being of women and girls affected by FGM/C. Her personal testimony, courageously shared, has served as an inspirational catalyst for change. She has worked diligently within Ireland, across the European Union, and internationally, as well as in her homeland of Somalia, to address the grave implications of FGM/C.
Among her notable achievements, Ifrah played a pivotal role in rallying over one million signatures on a petition to the Somalian president, urging the introduction of FGM/C legislation. She has been appointed as both Gender Advisor and Human Rights Advisor to the President of Somalia, emphasising her influence and commitment to policy reform. Furthermore, she has initiated comprehensive research studies, authored methodology for national action plans to abandon FGM/C in Somalia, and coordinated significant events, including the first National Gathering on FGM. Ifrah's efforts also led to the commitment to prosecute FGM/C cases in Somalia, marking a significant step toward ending this harmful practice. Her tireless dedication has been instrumental in raising awareness and promoting change on a global scale.
Contact Details: LinkedIn More Information: Ifrah Foundation Website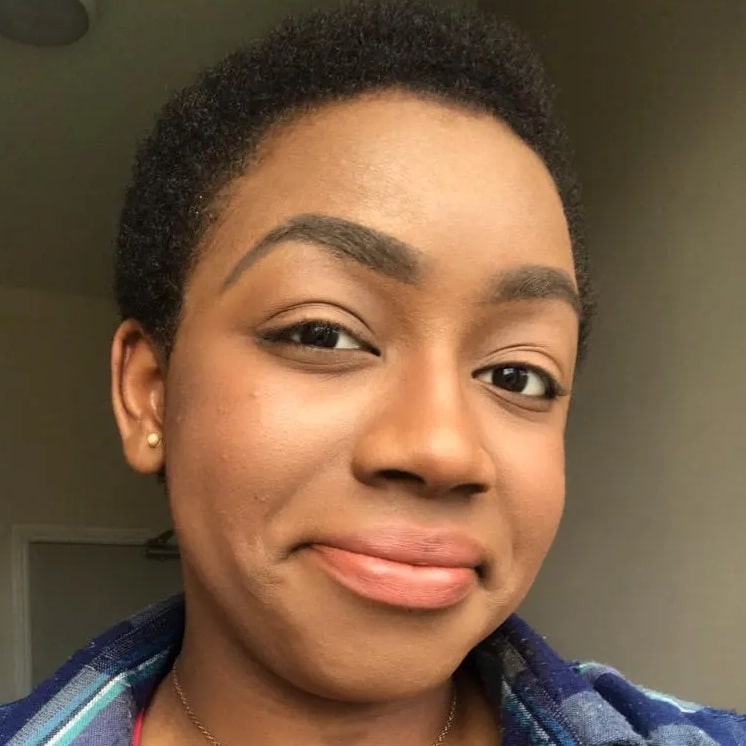 Blezzing Dada, Mental Health Activist
Blezzing Dada is a 21-year-old student and passionate advocate for mental health awareness and social justice. She hails from Dublin and identifies as Black-Irish. Despite facing challenges like homelessness, illness, and financial instability during the pandemic, Blezzing remains dedicated to promoting mental health support and addressing intersectionality in these conversations. She believes that mental health is deeply connected to societal issues like homelessness, healthcare access, racism, and discrimination, emphasising that everything we do is political.
Blezzing, who has also encountered medical racism, strives to challenge biases and provide representation for ethnic minorities struggling with mental health issues. She encourages individuals to seek places where they are celebrated and reminds them that, despite difficulties, they are on the path to finding solutions. Blezzing's story underscores the importance of inclusive mental health advocacy and the resilience to keep moving forward.
Contact Details: Instagram More Information: Mental Health Ireland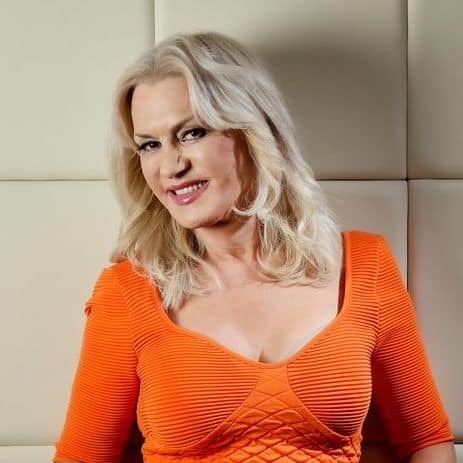 Rebecca Tallon de Havilland, Author, Campaigner, and Activist on Trans Rights and HIV
Transgender Young People
Rebecca Tallon de Havilland is an author, campaigner and activist on trans rights and HIV. She is currently lead coordinator at HIV Ireland for the Trans HIV Testing pilot project. Rebecca has roles with the HSE, Chelsea and Westminster Hospital, and the London-based 56 Dean Street clinic as a peer support worker and HIV awareness campaigner. She is the founder and coordinator of Project Bootcamp.
Contact Details: Instagram More Information: Rebecca's Website
Musicians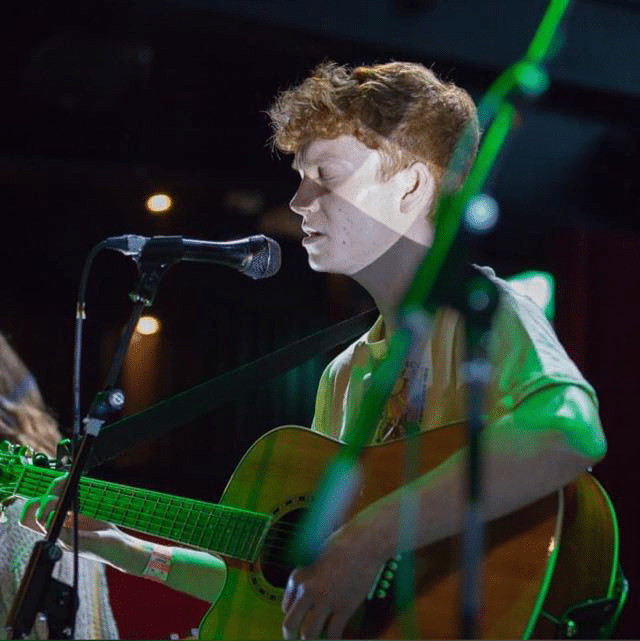 Sean Collins, Singer-Songwriter
Seán Collins is a singer-songwriter from Donabate in North County Dublin. Growing up surrounded by Irish traditional music, Seán blends traditional Irish elements with modern acoustic folk to fuse his own unique style, inspired by artists of the past and of the present. Currently studying in BIMM Dublin, Seán is furthering his understanding of the music industry and crafting his image and musical identity. 
Social Media Handles:  Instagram, TikTok, YouTube: @seancollins_music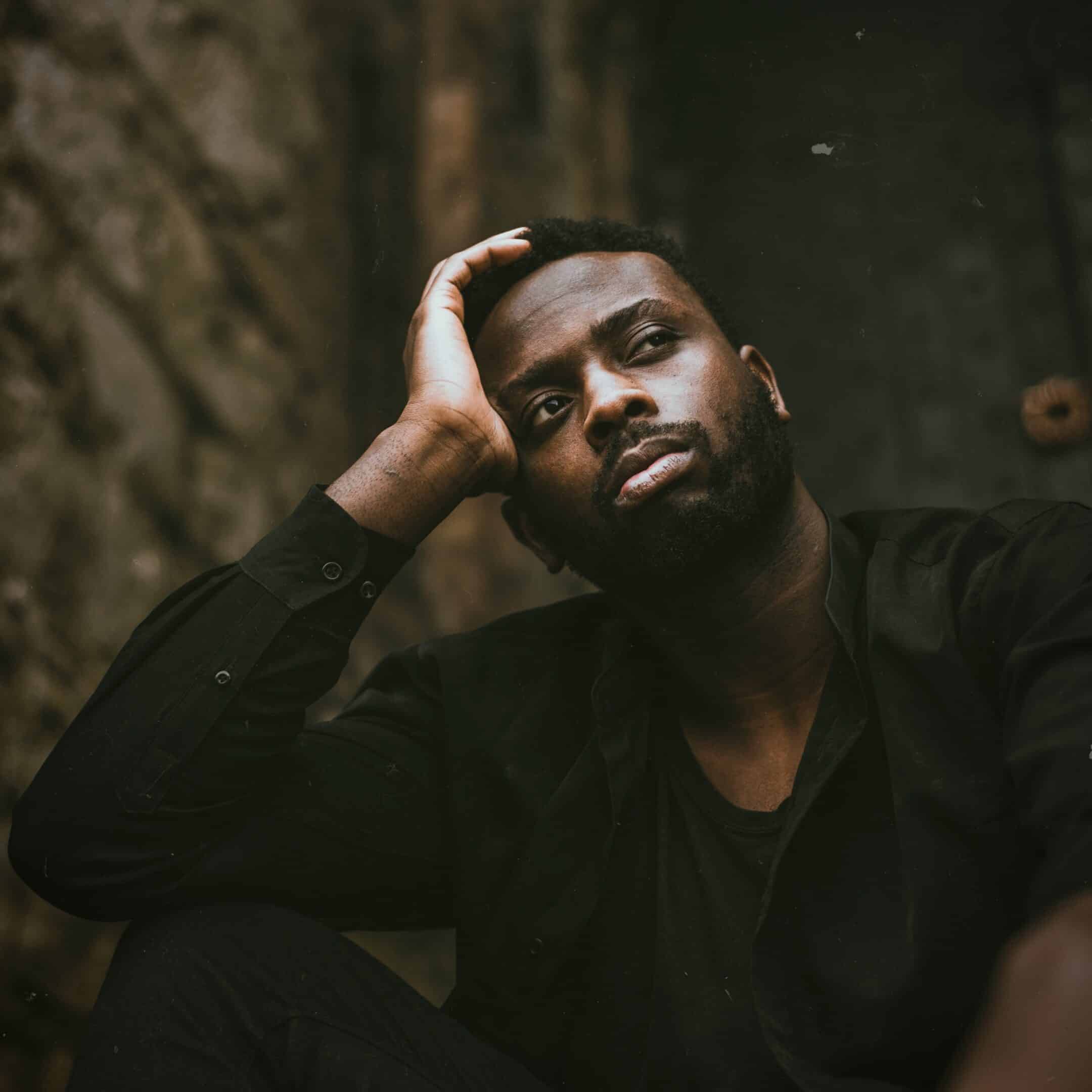 Kestine, Rapper
At a very young age, Cork rapper Kestine quickly became fascinated by music from the early 90s, and the essence of early hip hop, reggae and his idol, Michael Jackson. Kestine was often teased in primary school for his youthful admiration of Michael Jackson, which pushed him to begin rapping. Rap became an outlet that he used to vent out his frustrations.   His solo EP 'Reflection' was released in April of 2021, and received high appraisal from Hot Press Magazine, Golden Plec, Irish Times , Echo live and the Irish examiner. The EP was followed up with the award winning music video for one of the tracks from the EP " U.N.I.T.Y" which won the Best Hip-Hop Music Video at Rome Music Video Awards 2022. Kestine has performed in  major Irish stages and festivals such as Electric Picnic, Indiependence and Three City Stages' in Galway, and opened up for JLS member Aston Merrgold and is looking to take on 2023 with some more amazing performances and on track to releasing his third EP. 
Personal Organisations: https://www.instagram.com/outsidersent/
Farah Elle, Singer-Songwriter
Across Farah Elle's childhood, music was a sanctuary. It gave her a vocabulary to process various life happenings from the impact of her incredible family history in Libya to universal experiences intrinsic with becoming a fearless young woman in modern society. Everything that shaped who Farah is as a person today is masterfully reflected in her artistry and documented on FATIMA, her long-awaited debut record out now. Farah attended BIMM Institute Dublin, graduating in 2016. There, she honed her craft and began writing material that would feature on her inaugural release. 'Silk', the album's opening track, was written when Farah was only 19 years-old; two years after the Libyan Revolution.
To date, Farah played numerous prestigious venues and festivals in Ireland including Vicar Street, The Sugar Club, Electric Picnic, and All Together Now. Farah collaborated with renowned Irish folk musician Liam Ó Maonlaí for a performance commissioned specially for the RTÉ Radio 1 Folk Awards and has also gone on to hosting a podcast called "TradLines" out in Autumn 2023. As well as working as an artist, Farah dedicates time to humanitarian aid work and gives music and wellness workshops to people of all ages and backgrounds as a means of celebrating the uniqueness of each individual – using music as a healing tool for herself and others.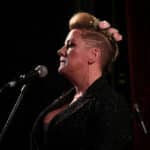 Eimear Crehan, Singer-Songwriter
Eimear is a singer songwriter from County Kildare, Ireland. She has extensive experience performing on stage, having performed all over Ireland and beyond in lots of capacities over the years. She fronted award-winning funk band Fox.E and the Good Hands for 9 years and in that time had numerous releases and accomplishments. Her debut album Scars was released in Nov 2018 and after releasing a number of singles over the past year, her new album Quiver was released on November 7th. Since the launch of Scars, she has toured extensively, performing her own sold out shows as well as regularly doing support all around the country for the likes of Mary Coughlan and Jack L. She is also a renowned vocal and creativity coach.
Storytelling Workshop
Under the overarching theme of 'Humanity and Health', IGHNx will host a hands-on storytelling workshop facilitated by Julien Clancy. The workshop will introduce attendees to the basics of storytelling, offer useful tools for drafting impactful stories, along with an open mic session where participants can put their learnings into practice. More information coming soon!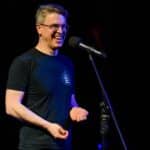 Julien Clancy
Julien Clancy is an award winning radio & documentary maker with over 20 years experience of helping people tell their stories for the national airwaves. He's also the creator and founder of The Dublin Story Slam. Now in its 7th year, The Dublin Story Slam is a creative space for ordinary Dubliners from all walks of life to share their true personal stories inspired by a different theme at each event. Having witnessed close to 1000 stories onstage, Julien has been able to distill down the most powerful parts of personal storytelling and create workshops that both inspire and empower participants to find their inner storyteller. Julien has worked closely with leaders, changemakers and entire organisations to help them find, develop and deliver personal stories that matter. He's helped them become better and more authentic communicators while also helping organisations connect with their own teams in meaningful ways through impactful storytelling events. Clients include Deloitte, Accenture, Google, Dublin City Council, Ombudsman for Children's Office & St. James's Hospital.
Bookings for stalls are now open. Express your interest here.
Event Partners
Read more about our partners here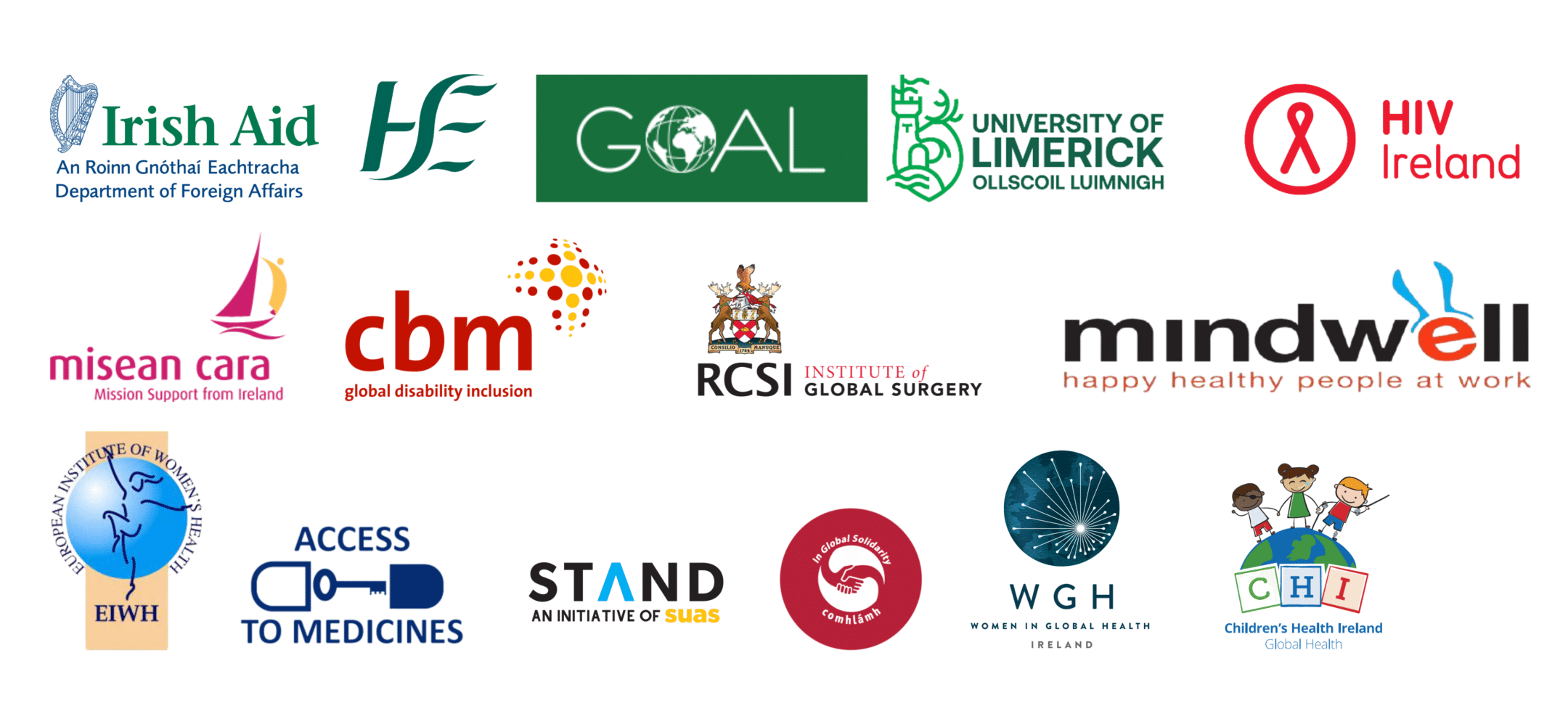 Subscribe to Newsletter
Sign up to become a member and receive our weekly updates