Partner Profiles – Irish Global Health Network Conference 2022
July 4, 2022
Lead Partners
University of Limerick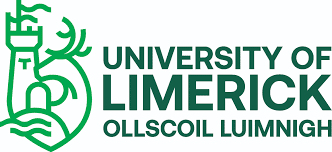 Located on the west coast of Ireland along the scenic River Shannon, The University of Limerick (UL) resides in a pristine natural environment combined with state-of-the-art teaching and research facilities. QS Stars' independent assessors gave UL a prestigious 5-star ranking for its graduate employability, teaching, engagement, innovation and knowledge transfer, infrastructure, and internationalisation. One of UL's primary focuses of excellence is in translation research, as it aims to accelerate the practical applications in academic research benefiting society as a whole. The University values and supports the output and achievement that academic research provides through the research community, while branching into all research areas. UL's continuing excellence in research is highlighted through the persistent development of interdisciplinary research institutes, centres and units, and through collaboration with industrial and international academic partners.
UL's Public Health MSc, an innovative program that seeks to move from traditional public health teachings into a more competency-based and applied program for the principles of public health, is a recent addition to their School of Medicine, and aids in UL's ability to continually strive for academic excellence. Students in this program gain a multidisciplinary experience and a worldwide health network that is truly unparalleled. Currently, UL has three multidisciplinary institutes, , Bernal Institute, Lero – The Irish Software Research Centre and the Health Research Institute (HRI) together with a number of national externally-funded research centres.
Click here for additional information about University of Limerick
GOAL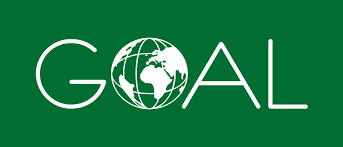 GOAL is an international, non-governmental organisation (INGO), with a proud history spanning more than four decades of humanitarian response in some of the most challenging and difficult contexts around the world. Motivated by a deep commitment to support those affected by disaster, poverty and crisis, GOAL's mission remains as clear today as when the organisation was first established in 1977. The realities of GOAL's work have however changed and grown immeasurably in complexity and scale but the organisation's vision – a world without poverty – drives us onwards. GOAL is especially committed to helping and guiding survivors of crises (driven by conflict, climate changes and COVID-19) to develop resilience and a greater control over their own lives and livelihoods in the longer term.
GOAL is currently operational in fifteen countries in Africa, the Middle East, Latin America & now Ukraine. GOAL collaborates with a wide variety of partners to achieve its humanitarian and development objectives. GOAL's long-standing partnership with institutional funders prioritises the strengthening of a civil society. These partnerships are with the Irish, UK and US Governments, the EU and UN.
Click here for additional information about GOAL
CBM Ireland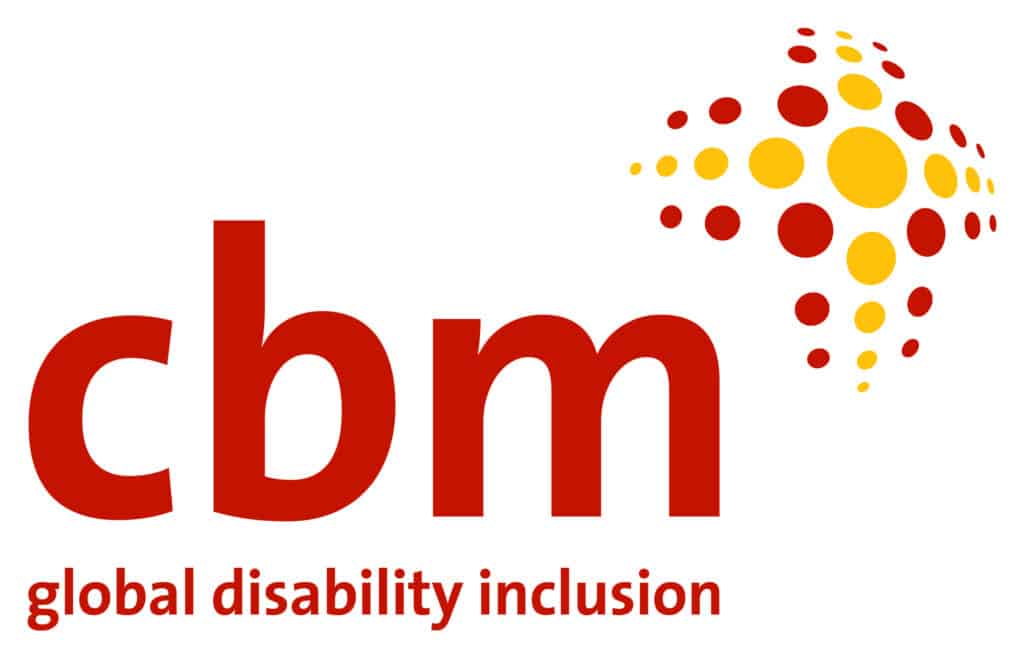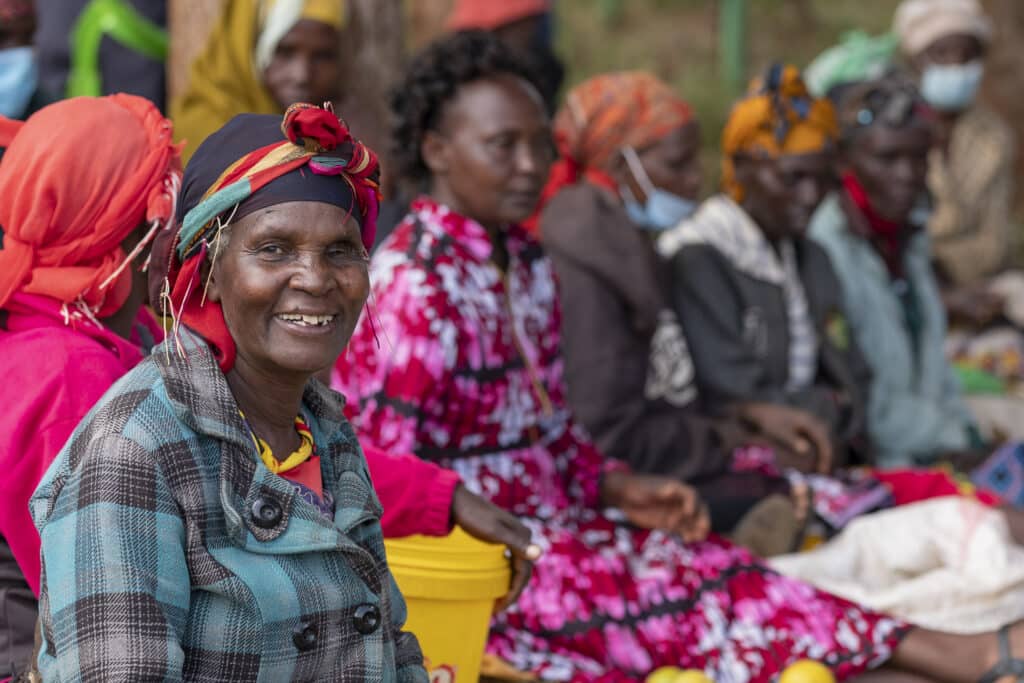 Lydia, 70, of Muthara Organization of Persons with Disabilities (OPD) in Kenya attending MERU Inclusive Trachoma WASH-plus Project meeting, May 2022. Copyright: CBM/Hayduk
CBM Ireland – a member of CBM Global Disability Inclusion active both in development and humanitarian contexts, works alongside people with disabilities living in the world's poorest places to fight poverty and exclusion, to transform lives and build inclusive communities.
We are driven by our Christian values and for an inclusive world in which all persons with disabilities enjoy their human rights and achieve their full potential.
We do this because people with disabilities living in poverty face stigma, violence and discrimination, and have reduced access to health care, rehabilitation, mobility devices, safe and accessible living environments, education and employment. In emergencies, people with disabilities are often the worst impacted and face a higher risk of being injured or losing their lives during a disaster. Climate change disproportionately impacts their life and livelihoods.
With over 100 years of professional expertise, CBM addresses poverty as a cause, and a consequence, of disability, and works in partnership to create a society for all.
Click here for additional information about CBM
Oxfam Ireland


Oxfam Ireland is part of Oxfam International, a global confederation of 21 independent and interconnected affiliates working across 66 countries. Oxfam Ireland work collaboratively with our partners to support the work of those who challenge discrimination, exclusion and exploitation. Oxfam Ireland works to tackle poverty and injustice by mobilising the power of people to build a global movement to transform lives and create lasting change.
As part of the Oxfam confederation, Oxfam Ireland delivers specific programmes in Africa – in Malawi, Rwanda, Tanzania, Uganda and Zimbabwe – while last year, we also responded to emergencies in the Democratic Republic of Congo, the Occupied Palestinian Territory and Israel, South Sudan, Tanzania and Zimbabwe.
Supported by people across the island of Ireland for more than six decades, we are an independent, secular and not-for-profit organisation.
Click here for additional information about Oxfam Ireland
Saint John of God Foundation


Established in 1960, St. John of God Foundation has been dedicated to raising funds to enhance the quality of life for those living with intellectual disabilities and mental health challenges. Not only do their acts of response take place in their community in Ireland, but also extend abroad. One of St. John of God's missions is to provide practical support to those who need it by community based and person-centered approaches through fundraising activities. Currently, there are over 8,000 children, adults, and adolescents using their services. St. John of God's services include a day service that provides a wide range of after-school activities for all ages, a residential service that supports individuals with a range of needs emphasizing person-centered medical care, and a respite service for children with life limiting conditions. These specialist clinics and community-based services are dedicated to providing specific and specialized healthcare services to children, adolescents, and adults. Another mission of St. John of God's is to ensure the effectivity of their services, promoting progressive independence, and how their services empower their community and beyond. St. John of God's highlights the imperative nature of caring for those struggling with mental health challenges, regardless of their stage of life.
Click here for additional information about SJOG Foundation
Contributing Partners
Trinity Centre for Global Health


The Trinity Centre for Global Health (TCGH), established in 2004, is an interdisciplinary centre co-located across the Schools of Medicine and Psychology. TCGH's mission is to promote the generation of impactful knowledge through high-quality, multidisciplinary research and teaching through their committed team comprised of interdisciplinary academic, adjunct, and administrative staff, research fellows, and postgraduate students. TCGH emphasizes their aim to contribute to a world in which the health and well-being for those at all ages is realised. Two overarching goals contribute to achieving this vision: (i) To conduct multidisciplinary, and collaborative research and (ii) To provide students with high-quality, multidisciplinary, post-graduate programmes that build their capacity to contribute to the delivery and promotion of equitable health systems in their countries of origin and globally. These visions provide support to every student to impact upon the international programme for sustainable development, 2030. Inspiring generations to meet the challenges of the future, TCGH emphasizes a collaborative approach towards achieving equitable access to safe and effective health services for all. TCGH further embodies Trinity College Dublin, the University of Dublin's vision of a globally connected community of learning, research, and scholarship.
Click here for additional information about Trinity Centre for Global Health
Maynooth University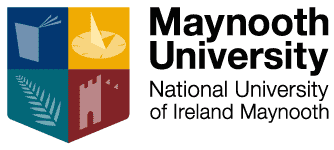 Located 25 kilometers outside of Dublin, Ireland, Maynooth University is the nation's fastest growing, as it is one of four constituent universities of the National University of Ireland. Formally established in 1997, Maynooth has its origins rooted to the foundation of the Royal College of St. Patrick and draws influence from this heritage that involves over 200 years of education and scholarship. Today, Maynooth remains highly accredited as it has been ranked the #1 Best Young University in the latest Times Higher Education (2022). With an extremely diverse student population (over 15,000 students from more than 100 countries) Maynooth offers a wide range of educational pursuits at the undergraduate, Master's, and PhD level. Resources for these students are abundant, as the Maynooth University Access Programme (MAP) allows and encourages underrepresented groups (28% of students) to have access to community outreach, a pathway into a University-based education, and easing the transition for incoming and current students. Maynooth's distinct collegial culture fosters an interdisciplinary approach to research, tackling some of the most fundamental challenges society faces today. Their emphasis in research promotes learning, discovery, and creation as it is central to the teaching, and equal value is placed among both the research and the teaching.
Click here for additional information about Maynooth University
Women in Global Health Ireland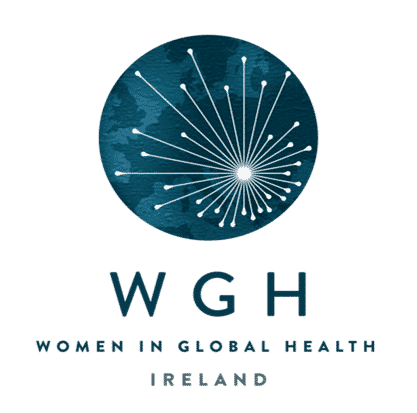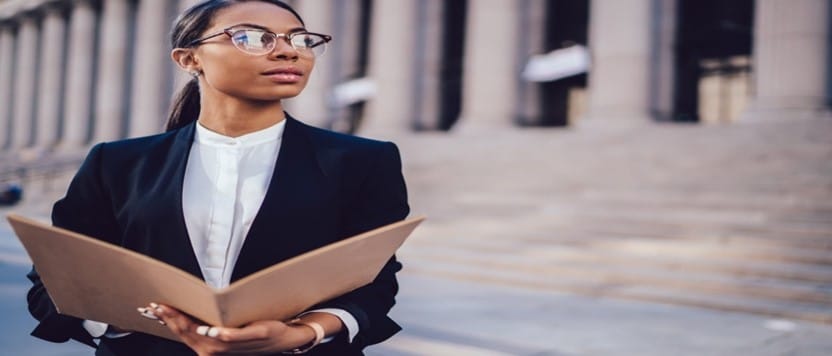 Coming together to support gender equality in global health leadership, Women in Global Health Ireland (WGHI) is a group that represents academia, private sector, and non-governmental organisations. Through creating a supportive environment that fosters gender equity in global health, WGHI seeks to advocate, educate, mentor, and network through Gender Transformative Leadership. Due to Ireland having such a strong presence in global health with the various international NGOs and undergraduate/postgraduate global health courses offered across the country, it is all the more essential that WGHI pushes to advocate for women's representation and rights in the global health sector and beyond. In order to reach these goals, WGHI aims to connect, advocate, and strengthen their community. This is why WGHI unifies women working in various sectors of global health professions to focus on the issues common across their field. Women's limited opportunities for advancement and positioning in the global healthcare industry inevitably impacts the health of everyone. In addition, WGHI Ireland acts as a resource centre for current information and opportunities.
Click here for additional information about Women in Global Health Ireland
Concern


Concern is an Ireland-based international humanitarian organisation that strives for a world free from poverty, fear, and oppression. Having more than 3,900 staff of 50 nationalities, Concern operates in 25 of the world's most financially troubled countries, helping those to achieve substantial and long-lasting improvements in their lives. Concern's interventions range from rapid emergency responses to innovate development programming, as it emphasizes reaching to a vast range of communities to ensure no-one is left behind.
There are six pillars of focus in Concern's diversity of programmes including improving livelihoods, health and nutrition, education, emergencies, gender equality, and the climate/environment. With transparency and accountability at the forefront of their beliefs, Concern raises funds for impoverished communities through diverse groups of government agencies, private donors, and major trusts. Concern offers volunteer opportunities in Ireland and overseas. It takes a village to end poverty, and Concern goes to extensive lengths to make strides and substantial progress towards their mission.
Click here for additional information about Concern
Subscribe to Newsletter
Sign up to become a member and receive our weekly updates