Healthy People on a Healthy Planet: Five years on from the SDGs
A two-day International 2020 Global Health Conference will take place in Queen's University Belfast on September 24-25. The conference theme is Healthy People on a Healthy Planet: Five Years on from the SDGs.
The event is being held in Belfast this year to reflect the varied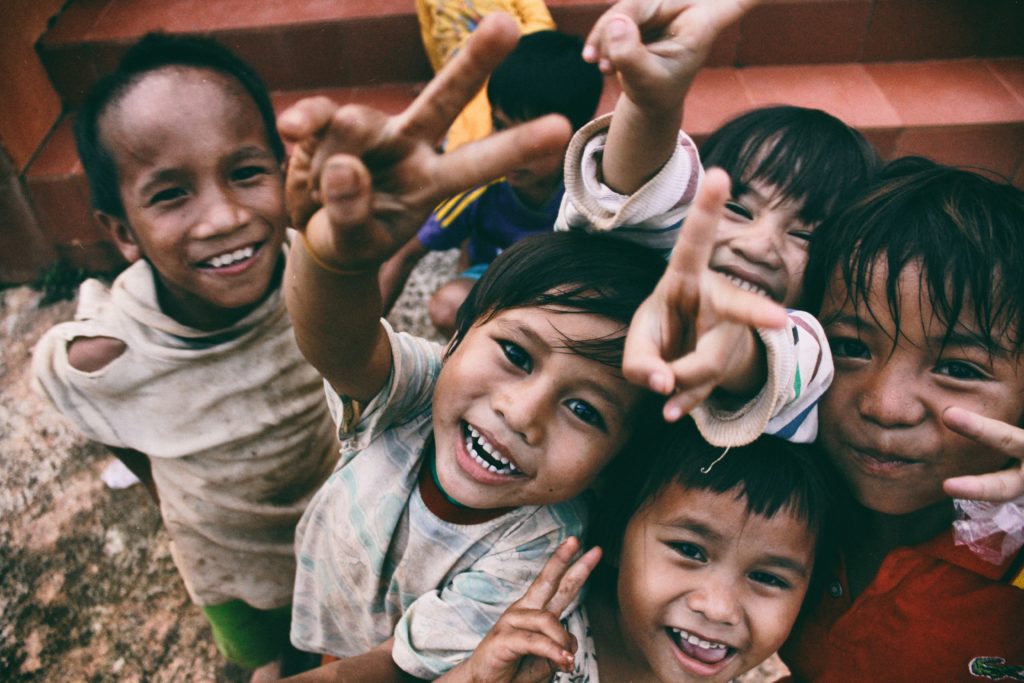 activities of all partners working in global health on the island of Ireland. In the first cross-border collaboration of its kind, global health North-South partners are coming together to co-host the conference.
Partners include: QUB Centre for Public Health (part of the School of Medicine, Dentistry and Biomedical Sciences), Irish Global Health Network, QUB School of Nursing and Midwifery, the Northern Ireland Chartered Institute of Environmental Health, the Northern Ireland Department of Health, the Northern Ireland Public Health Agency, the Coalition of Aid and Development Agencies (CADA) in Northern Ireland and more to be confirmed.
An auspicious date, September 24-25 marks the five-year anniversary of the United Nations summit in which the 2030 Agenda for Sustainable Development was ratified by global leaders and a political declaration was adopted for a decade of action on the Sustainable Development Goals.
Context
In the context of major global health challenges these partners have come together to track progress and examine significant areas of concern. The conference will be open to all global health related issues. In particular, requests for abstracts will focus on the following themes:
The Impact of Midwives and Nurses in Achieving Universal Health Care
Environment and Health
Migration, Health and the SDGs
Vision 2020: Successes and remaining challenges Two Decades On
Broader issues affecting global health, such as Covid-19 and other infectious diseases, Noncommunicable diseases, Health Systems Strengthening, Sexual and Reproductive Health, Maternal Child Health etc.
1. The Impact of Midwives and Nurses in Achieving Universal Health Care
In the WHO designated "International Year of the Nurse and Midwife 2020" it is essential to highlight and learn from the huge impact that nurses and midwives make globally and locally towards achieving universal health coverage. As each country aims to meet the SDGs, nurses and midwives work with patients, women, families and populations to reduce health inequalities and enable people to live healthier lives at all ages.
Abstract submissions should ideally focus upon nursing and midwifery practice, policy, education, research and development that relates to achieving universal health coverage and the SDGs.
2. Environment and Health
One quarter of all deaths globally are environmentally determined and climate change, an environmental health hazard of unprecedented scale, has the potential to undermine decades of progress in public health. Under this theme we are interested in profiling projects/research working to improve health outcomes and protect health due to environmental factors including climate change and other issues such as air pollution, sanitation (excreta and waste management for example), water supply, vector borne diseases and health and hygiene promotion.
3. Migration, Health and the SDGs
Nearly all the SDGs are connected in some way to migration: in particular Goal 4 (Education), Goal 8 (Decent Work), Goal 13 (Climate Action), and Goal 14 (Peaceful Societies). Migration, both forced and voluntary, is one of the most significant global challenges that we face. Health challenges experienced by migrant and displaced populations range from accessing health services in countries of settlement, to accessing essential medicines in transient contexts.
Prevention, culturally and contextually appropriate healthcare interventions, and understanding different health-seeking behaviours within populations, are some of the areas we will explore within this thematic area.
4. Looking Back on two Decades of Vision 2020: Successes and Remaining Challenges
Vision 2020 was launched 20 years ago by the World Health Organisation and International Agency for the Prevention of Blindness, with the ambitious target of ending avoidable blindness.
This session will examine how far we have come towards this goal, and how far we still have to go. Successes such as the adoption of cataract surgery with intraocular lenses in virtually every country in the world and the rapid progress towards the elimination of river blindness and blinding trachoma will be reviewed. Challenges such as the aging global population, rising economic disparity in many countries, epidemics of childhood myopia and adult diabetes, and the threat of climate change will be highlighted.
Student and Early Career Professionals
This year's conference has a very strong student and early career professionals component with planned activities and integrated youth participation throughout. As part of a deliberate effort to showcase the work of young professionals in global health, there will be a matched programme on speaker panels to include the voices of early career professionals alongside established voices and leaders in global health.
Two interactive workshops will be held over the duration: a Key Correspondents' citizen journalism session which provides training in conference and global health reporting; as well as a career advice session with the Director of Global Health Mentorships – an international programme based in Copenhagen. To further drive engagement with students, two competitions are being held in the run-up to the event: a photo competition and an innovations video pitch. In addition, a critical thinking lecture and networking evening will be organised with a focus on students and early career professionals.
As an ongoing effort to support student attendance, there is also a tiered ticket rate for students and discounted hostel accommodation is available. Learn more about the Student Outreach Team and how you can get involved.
Subscribe to Newsletter
Sign up to become a member and receive our weekly updates