Global Health Challenge
February 28, 2020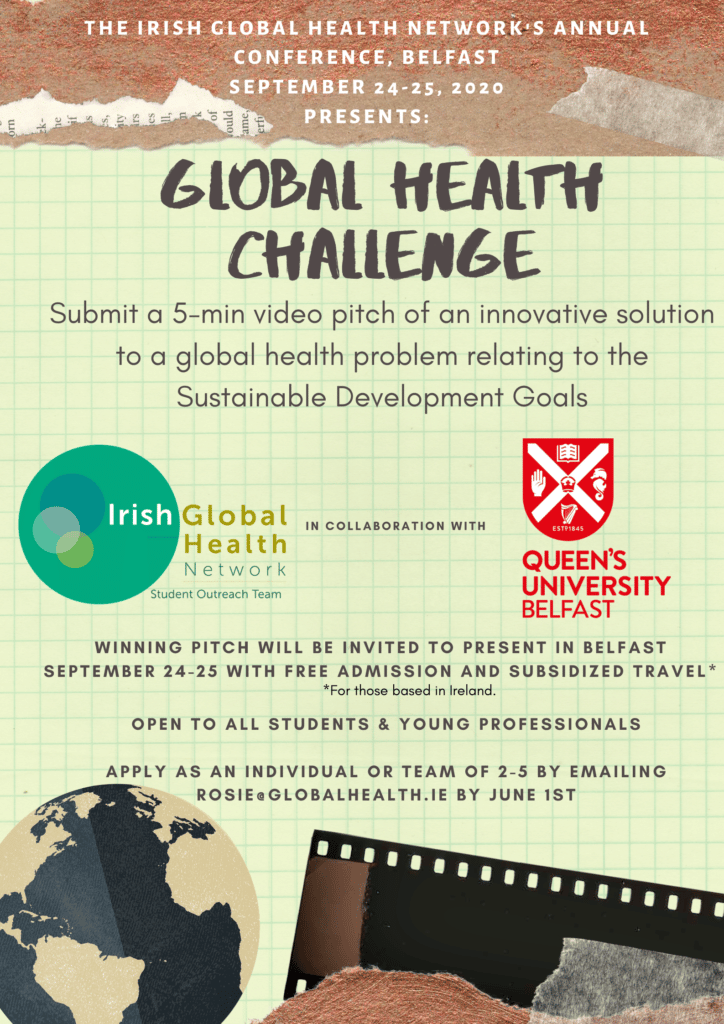 Deadline EXTENDED: Monday 1st June
Plans are still underway for our IGHN Annual Conference, Global Health Exchange 2020 in Belfast, 24th-25th September 2020. However, we've made a few changes to this competition, which will still be going ahead online.
The deadline for submissions has been extended to June 1st 2020.
We are asking you to submit a 5- minute video pitch of an innovative solution to a Global Health problem relating to the Sustainable Development Goals.
The winning pitch will be invited to present at the Global Health exchange in Belfast for the 24th and 25th, with free admission and subsidised travel*
*This can only be offered to Irish-based Students only
NB: In the event that the Global Health Exchange is cancelled due to COVID-19, prizes will instead be sent online.
ENTER AS AN INDIVIDUAL OR TEAM BY EMAILING rosie@globalhealth.ie
Subscribe to Newsletter
Sign up to become a member and receive our weekly updates