All-Ireland Global Health Debate: Global Health Crisis and Inequities
January 12, 2023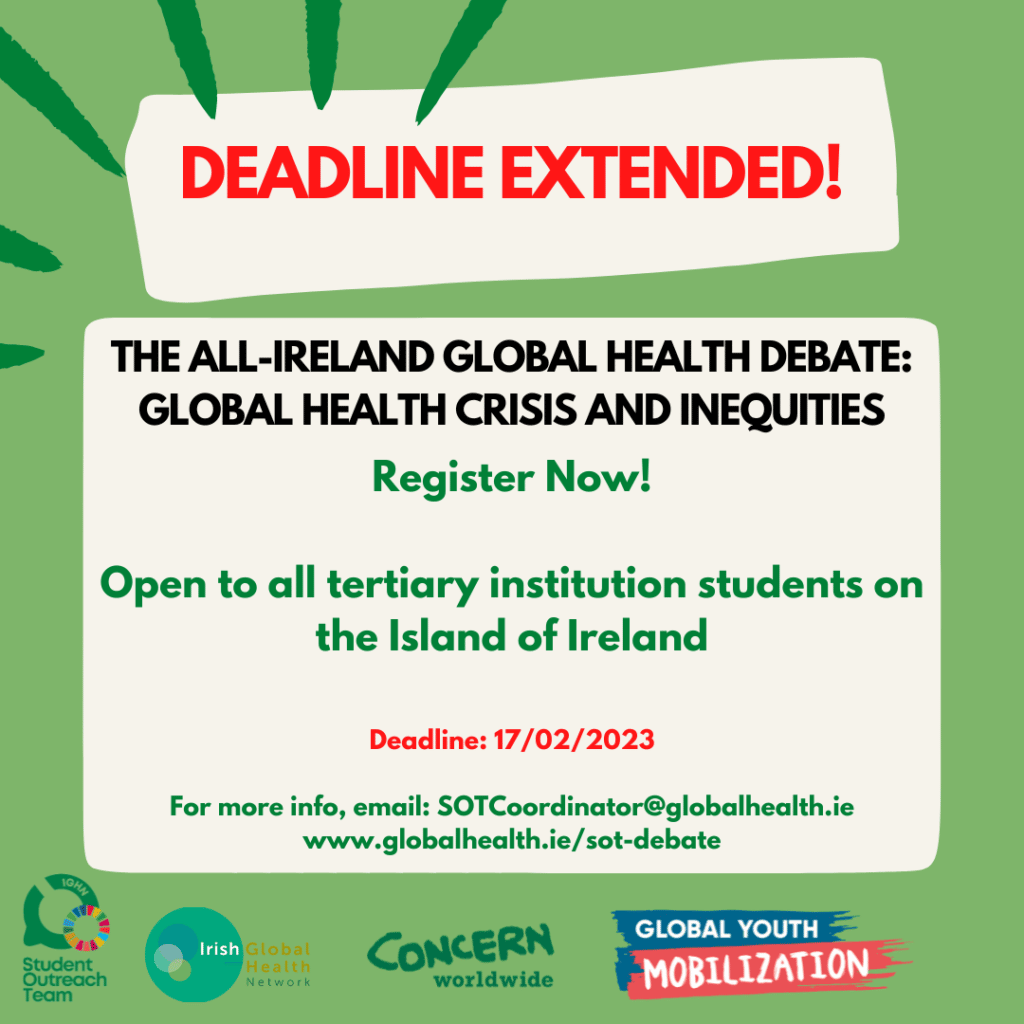 In collaboration with Concern Ireland, the Irish Global Health Network Student Outreach Team is organising an All-Ireland National Debate.
Yes! All third-level institutions on the Island of Ireland can register one or more teams to engage in matters that affect them, their social circle, and the world they live in and play in.
Engaging students allows us to redress social and health issues with a capacity to have their voices represented in local and national policy.
Rounds one and two of the debate will be held simultaneously across the institutions to identify the qualified team for national-level rounds. The final two national intervarsity rounds, a two-day event, will be held at a designated site in Ireland in June 2023.
Experts in the global health field from the global north and south will be invited to the events as keynote speakers and judges.
The winning team will be offered a place to present at a national global health conference and event. All participants will receive a certificate of participation.
We are excited and looking forward to meeting your team.
IGHNSOT National Coordinators.
Subscribe to Newsletter
Sign up to become a member and receive our weekly updates