Remembering Dr. Noel Murphy
January 19, 2015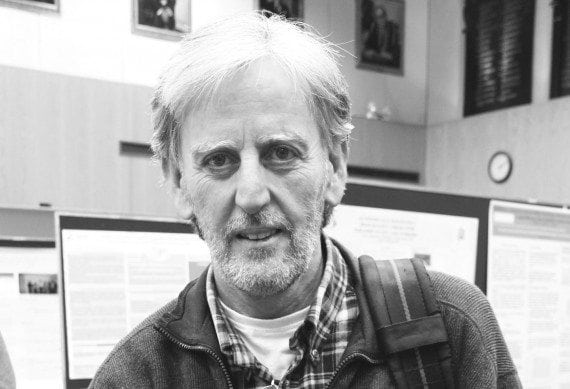 Dear friends and colleagues,
We are deeply saddened by the death of Dr. Noel Murphy on Friday 16 January. Noel was a valued colleague, friend and dedicated member of the Executive Committee of the IFGH for many years.
His gentle nature, quick wit, vast experience and practical sense of how to get things done helped shape the IFGH into what it has become today. Noel had a particular strength in his willingness to recognise others' contributions, build consensus and bring people together to agree on how to move forward. When discussions sometimes became heated, we frequently turned to, listened to and accepted the calm advice that Noel had to offer.
Noel was a strong voice for working with young people, both inside and outside of IFGH, for innovation and for supporting the social and human aspects of global health. Among the many incredible contributions to global health made by Noel throughout his career as a molecular biologist and Head of Immunology at NUI Maynooth, Noel was particularly passionate in his support of the Young Scientists programme in Tanzania.
Noel will be sadly missed by all of us, and all of his colleagues and friends across Ireland and across the world. Our deepest sympathies go to his wife Anne and their children, Daniel, Aislinn, Neala and Abbie.
With heartfelt condolences,
Executive Committee
The Irish Forum for Global Health
Dublin, 19 January 2015
(This post was updated on 22nd January to better reflect Dr. Murphy's interaction with the Young Scientists programme in Tanzania.)
Please find below an Obituary with details for the visitation and funeral.
*******
Notice
Murphy (Drumcondra & late of NUI Maynooth) Dr. Noel – January 16th, 2015 (peacefully) after a short illness, surrounded by his loving family at St. Francis Hospice, Blanchardstown; beloved husband and best friend of Anne, loving father of Daniel, Aislinn, Neala and Abbie and beloved son of Joan. Sadly missed by his loving wife, son, daughters, mother, brothers, sisters, extended family, neighbours, friends and colleagues.
Reposing at the Kirwan Funeral Home, Fairview Strand. Removal to the Church of St. Vincent de Paul, Marino on Monday evening arriving at 5.45pm. Funeral after 11.30am Requiem Mass on Tuesday to Glasnevin Crematorium. Family flowers only please, donations in lieu, if desired to St. Francis Hospice, Blanchardstown.
"May he Rest in Peace"
Please click here to view the original Obituary.
Subscribe to Newsletter
Sign up to become a member and receive our weekly updates