On Zero Discrimination Day, Ireland and UNAIDS strengthen their partnership to end the AIDS pandemic
April 5, 2022
For Zero Discrimination Day 2022, Winnie Byanyima, Executive Director of UNAIDS met with Irish civil society on 28th February in a meeting chaired by Nadine Ferris France, Executive Director or IGHN. Winnie, no stranger to Ireland shared stories from her own life about her schooling with Irish nuns and sexual education in Uganda while growing up.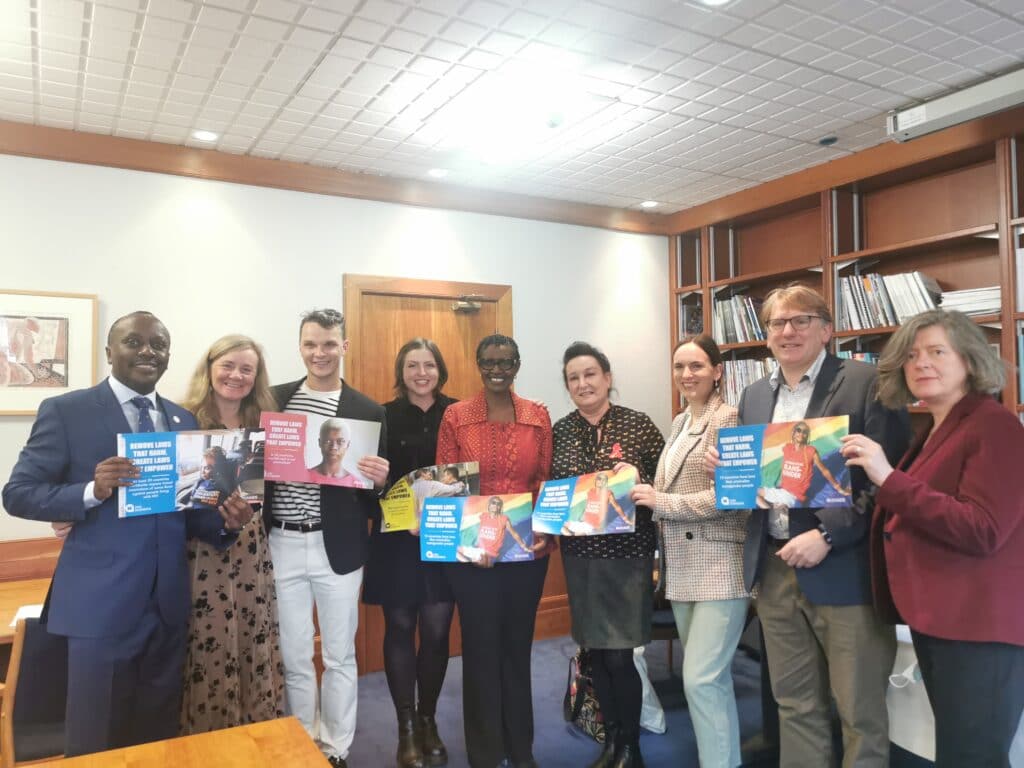 During the meeting other civil society members shared views and experiences and the rich discussion included topics ranging from health and vaccine equity and access, the prevalence of stigma and self-stigma, sexual and reproductive health and rights, sexual education and more. The group heard about how HIV stigma continues in Ireland and also how innovation from the HIV community is breaking down barriers. The group heard from Liz Martin, HIV Activist and author of "Still Standing: An Irish Woman's story of HIV and Hope", as she shared some of her experience living with HIV in Ireland where discrimination against herself and her children was rife in our society. You can read more about her story here.
Professor Father Michael Kelly and his legacy continues as the group heard about his powerful description of 'Education as a Social Vaccine for AIDS'. The group also spoke about colleagues and friends living with HIV in Ukraine and the importance of showing solidarity at this time.
The meeting occurred just as the Irish Government announced that it is increasing its core funding for UNAIDS from €2.4 million in 2021 to €2.5 million in 2022.
The announcement was made at a meeting in Dublin between Ireland's Minister for Overseas Development Aid and Diaspora, Colm Brophy, and Winnie Byanyima.
Ireland has been a partner and supporter of UNAIDS for more than 20 years. It has supported programmes that reduce the impact of HIV among some of the most-at-risk groups, including gay men and other men who have sex with men and young women and girls. In addition to the €2.4 million contribution in 2021, Ireland provided €1 million in support of UNAIDS' zero discrimination agenda.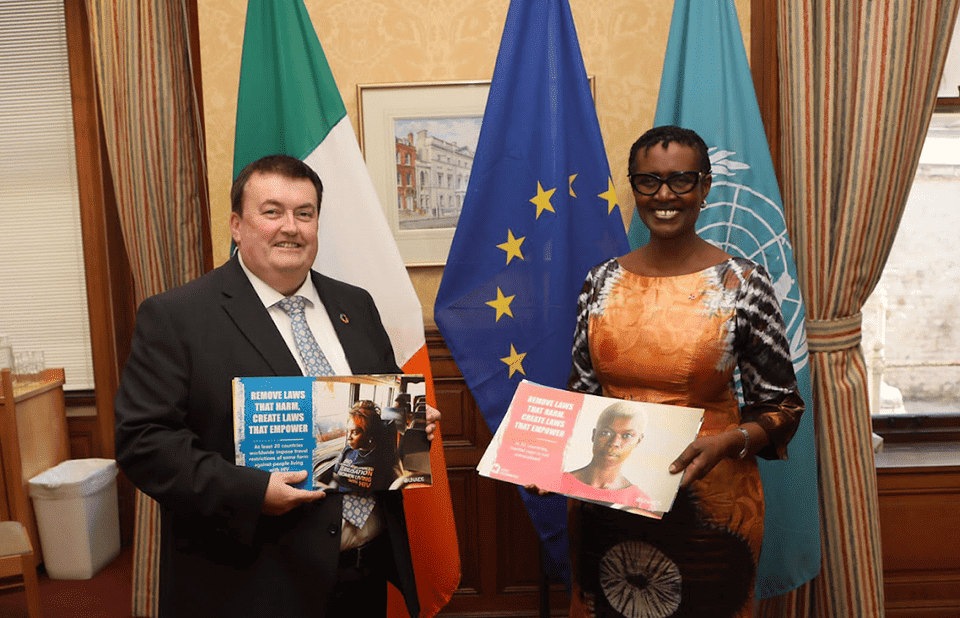 "Ireland is a strong leader in the global AIDS response and continues to be a steadfast ally to UNAIDS," said Ms Byanyima. "This additional financial contribution from Irish Aid is an important signal at a time when the world must step up its efforts to remove laws that harm and instead create laws that empower so that people can receive life-saving and life-changing HIV services."
If you would like to learn more about Professor Father Micheal Kelly, you can visit fathermichaelkellyzambia.org to learn more. You can also listen to the podcast 'From Zambia to Ireland: 15 Years of Insights on HIV and AIDS' , where Professor Father Michael J. Kelly, expert and scholar, shares his wisdom through a special collection of addresses delivered from 2006 to 2020 during the Annual Irish Aid Professor Father Michael Kelly Event.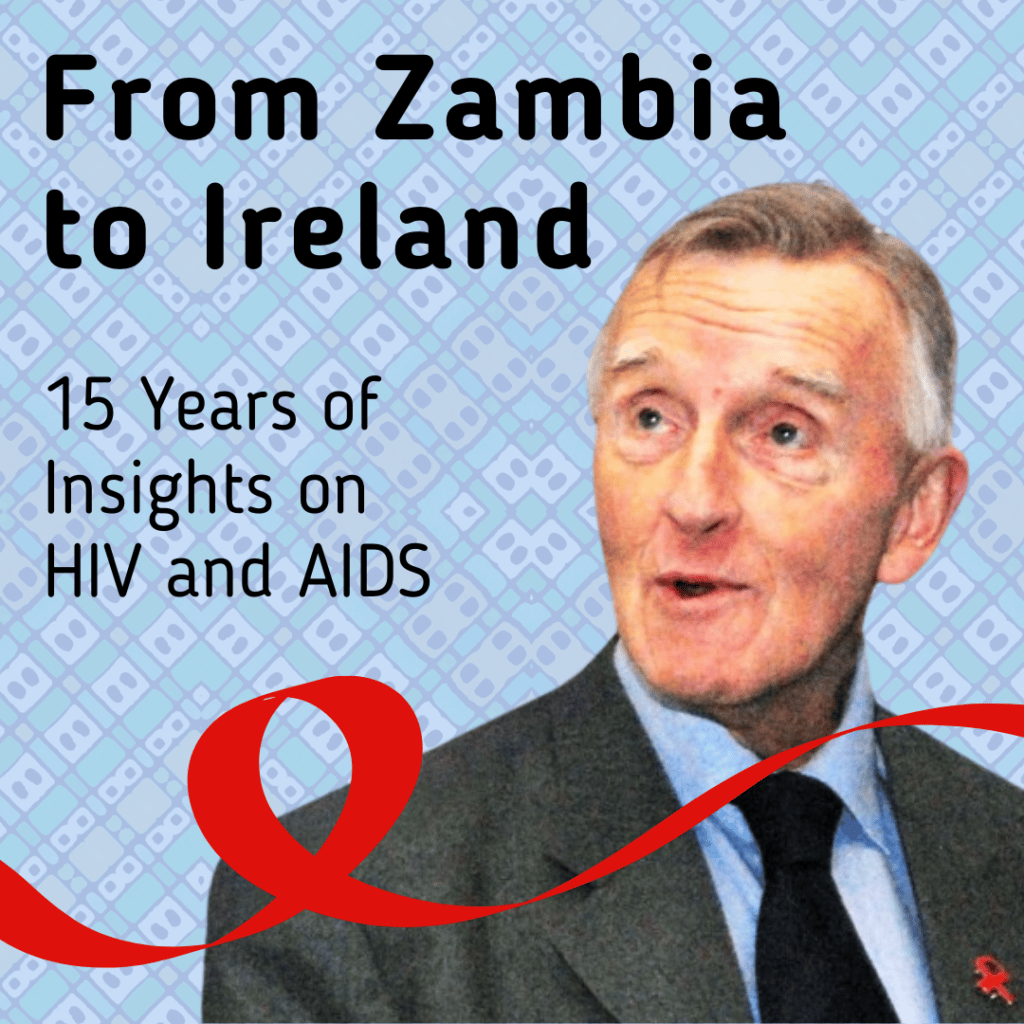 About Zero Discrimination Day
On Zero Discrimination Day, 1 March, we celebrate the right of everyone to live a full and productive life—and live it with dignity. Zero Discrimination Day highlights how people can become informed about and promote inclusion, compassion, peace and, above all, a movement for change. Zero Discrimination Day is helping to create a global movement of solidarity to end all forms of discrimination.
On Zero Discrimination Day this year, under the theme "Remove laws that harm, create laws that empower", UNAIDS is highlighting the urgent need to take action against discriminatory laws. In many countries, laws result in people being treated differently, excluded from essential services or being subject to undue restrictions on how they live their lives, simply because of who they are, what they do or who they love. Such laws are discriminatory—they deny human rights and fundamental freedoms.
Subscribe to Newsletter
Sign up to become a member and receive our weekly updates