Non-Communicable Diseases are the Most Common Cause of Death in Africa
February 14, 2019
By Lidia Shafik, Key Correspondent for the Irish Forum for Global Health
Non–communicable diseases (NCDs) were a priminent topic at this week's Global Health Exchange conference, held in Dublin's RSCI.  NCDs are the most common cause of death in the developing world. This is contrary to the popular belief that infectious diseases, usually involving creep-crawly worms, pose the main threat in low income countries. This is, as we now know, incorrect. This is positive news, for with the right resources and actions the four key risk factors for NCDs – alcohol, tobacco, diet, and exercise – can potentially be modified by populations to reduce mortality from NCDs.
Inadequate diets, based on carbohydrate rich and nutrient poor foods, e.g. rice, fufu in African countries, have led to an increased risk of diabetes.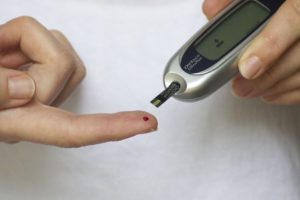 Approximately 1.8% of the world's GDP is spent in the diabetes sector, but, in spite of this, more and more diabetics are not managing their disease well and experience major complications such as renal failure, lower limb amputation, coronary heart disease, and stroke.
But fear not, all hope is not lost. I'm happy to report that there is progress being made on reducing these statistics in the developing world. For example, Professor Richard Firth, UCD, has made great progress towards opening a NCD/diabetes centre in Kpalime, Togo. For an estimated price of just €40,000-50,000 for the building, and costs of training Togolese nurses in Ireland, it seems this centre is within reach.
Moreover, Irish NGO GOAL designed a Nutrition Impact and Positive Practice approach to tackle underlying behavioural causes of malnutrition. This scheme focuses on three areas: practical behaviour change sessions, micro-gardening and participatory cooking demonstrations. Evaluations suggest that, from 2012 to 2016, diet diversity in 2,991 children aged 6-23 months who reached graduation increased from 28% on admission to 71% on graduation.
These are just a few examples of the great work being done by organisations and individuals to combat the ever-growing problem of NCDs in the developing world. Maybe the cup is half full after all.
6th November 2018
Subscribe to Newsletter
Sign up to become a member and receive our weekly updates