Leaving no one behind in COVID-19 era: A call to protect vulnerable communities
November 2, 2020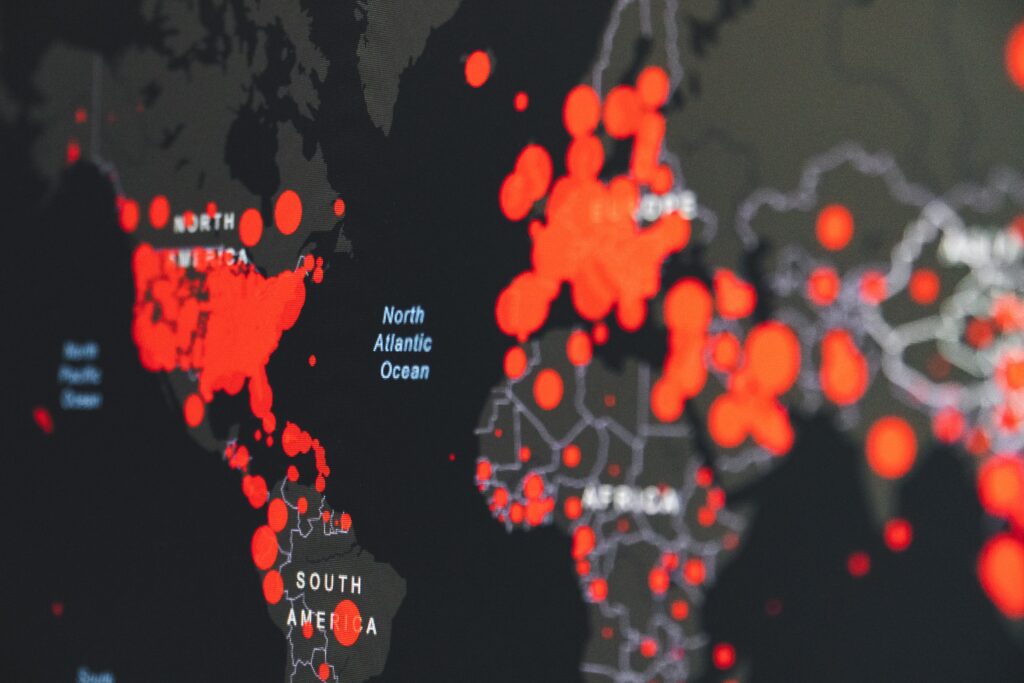 By Cornelia Santoso, Key Correspondent with the Irish Global Health Network
Date: October 2020
COVID-19 has undoubtedly shattered our ways of life. However, to what extent has it disrupted our livelihood? Are the impacts borne equally across societies? During the Healthy People on a Healthy Planet Conference held September 2020, several global health experts shared how the crisis affected diverse, vulnerable communities worldwide, from sex workers in Vietnam to asylum-seekers in Greece. COVID-19 has shed its light on profound inequalities in our societies, evoking a call for actions to protect these vulnerable groups.
It is known that COVID-19 severely affects people with non-communicable diseases (NCDs), such as cardiovascular diseases, chronic respiratory diseases, and diabetes, which are prevalent in many low- and middle- income countries (LMICs) or conflict-affected countries.
These twin epidemics share common risk factors and amplify their effects on each other. Despite being known as silent killers, less than 2% of health funding was allocated to NCDs in the pre-COVID-19 era. The pandemic even further diverts resources away from NCDs. Such impacts are palpable in developing countries relying on foreign aids. The imposition of lockdown and isolation also often favors the development of NCDs (i.e., physical inactivity, unhealthy diet, limited health services, increased stress).
These diseases are disproportionally borne by people living in poverty or humanitarian settings, associated with overcrowding, poor sanitation, and limited access to health care. Migrants, refugees, and asylum-seekers are often marginalised by health system responses due to multiple barriers to access health care (e.g., migration status, transportation, language). There is a lack of consideration in policy planning and resource allocation for this group, sometimes fueled by racism and xenophobia.
The imposed public health measures also unequally disadvantaged them, including suspension of asylum processes, border closure, increasing deportation, and lockdown in response to unnecessary public health needs. Another group in societies hard-hit by the pandemic is informal workers, relying on their daily earnings to survive. These workers are likely to lose their jobs during the crisis, plunging into extreme poverty and food insecurity, and being in worse health condition. Sex workers may also lose access to condoms, increasing the risk of HIV.
To minimise the long-term impacts of COVID-19 on population health outcomes, Prof. Karl Blanchet, the Director of the Geneva Centre of Humanitarian Studies, presented a list of 120 essential health services that should be publicly maintained in LMICs and humanitarian settings during the pandemic. Among them is the provision of NCDs services. Several alternative strategies to deliver health services are suggested, including telemedicine or remote consultation. Similar recommendations were also given by Mohammad Haqmal, a Senior International Public Health expert and Chevening Scholar, adding the importance of multiple sector approach in tackling the COVID-19 pandemic and improving the quality of monitoring systems for evidence-based decision.
Oanh Khuat, the Executive Director of the Centre for Supporting Community Development Initiatives in Vietnam, also emphasised the vital role of universal health coverage in addressing inequalities. Moreover, Miriam Orcutt, a Senior Research Fellow in University College London (UCL), and the Executive Director of UCL Lancet Commission on Migration and Health, specifically called for the inclusion of migrants in prevention, preparedness, and emergency response systems.
While COVID-19 has been an unforeseen disaster, it reveals silver linings. It may serve as a wake-up call for us to rebuild a more equal, resilient, and sustainable world. To overcome this pandemic, we need to address the underlying social determinants of health and deeply incorporate the principle of "leaving no one behind" into health system responses.
Subscribe to Newsletter
Sign up to become a member and receive our weekly updates