Global Partnerships & Networking in a Time of Change 6th Partnership Forum 2021
September 16, 2021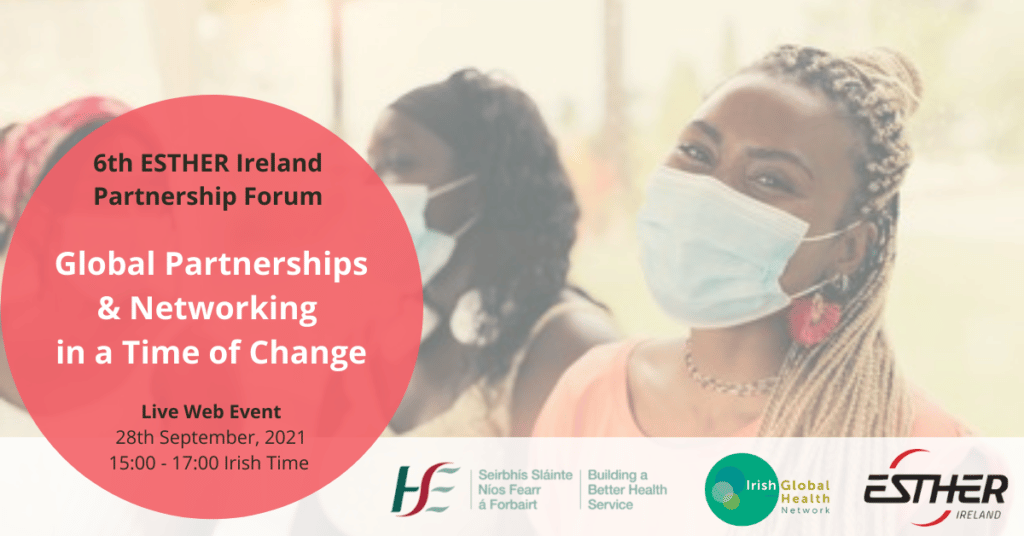 ESTHER Ireland invites you to join the 6th Partnership Forum under the theme: 'Global Partnerships and Networking in a Time of Change'.
The world has changed much since the start of the COVID-19 pandemic, and these changes have affected all global health activities, including the work and dynamics of health partnerships. In this two-hour event, we will have a range of speakers to join with us to discuss:
Recent changes in global health and international development cooperation
Partnerships' experiences during the COVID-19 pandemic
Current and future issues for Irish health partnerships
New tools to support the work of health partnerships
Additionally, we will announce the two Unsung Hero Award winners for 2021.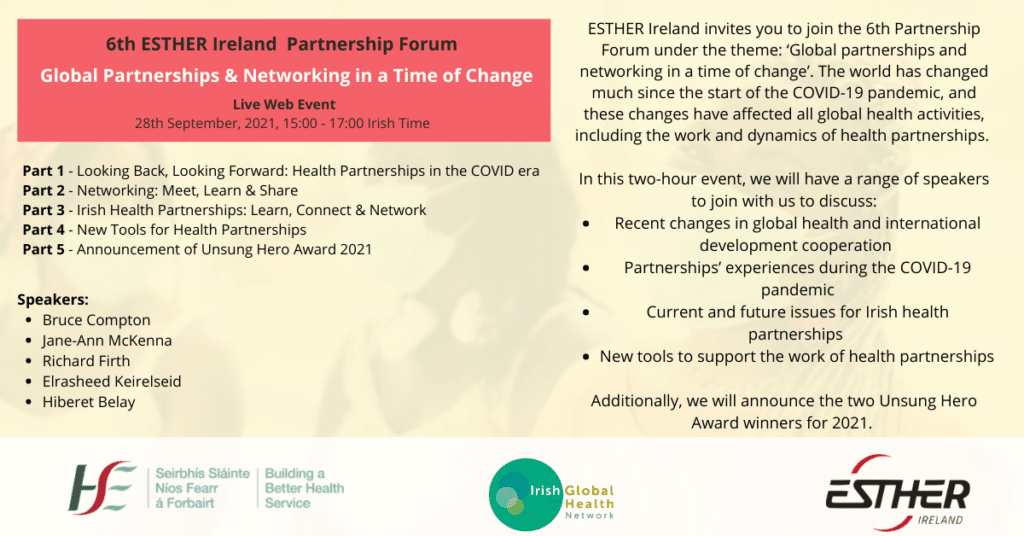 The Unsung Hero Award was developed by ESTHER Ireland to celebrate the exceptional work carried out by dedicated partners in their health partnerships.
Visit our website for more information
Date: Tuesday 28 September 2021
Time: 3:00 – 5:00 pm Irish time
ZOOM LINK
Subscribe to Newsletter
Sign up to become a member and receive our weekly updates