Get Global – Global Health Talks – Podcast Series
April 22, 2021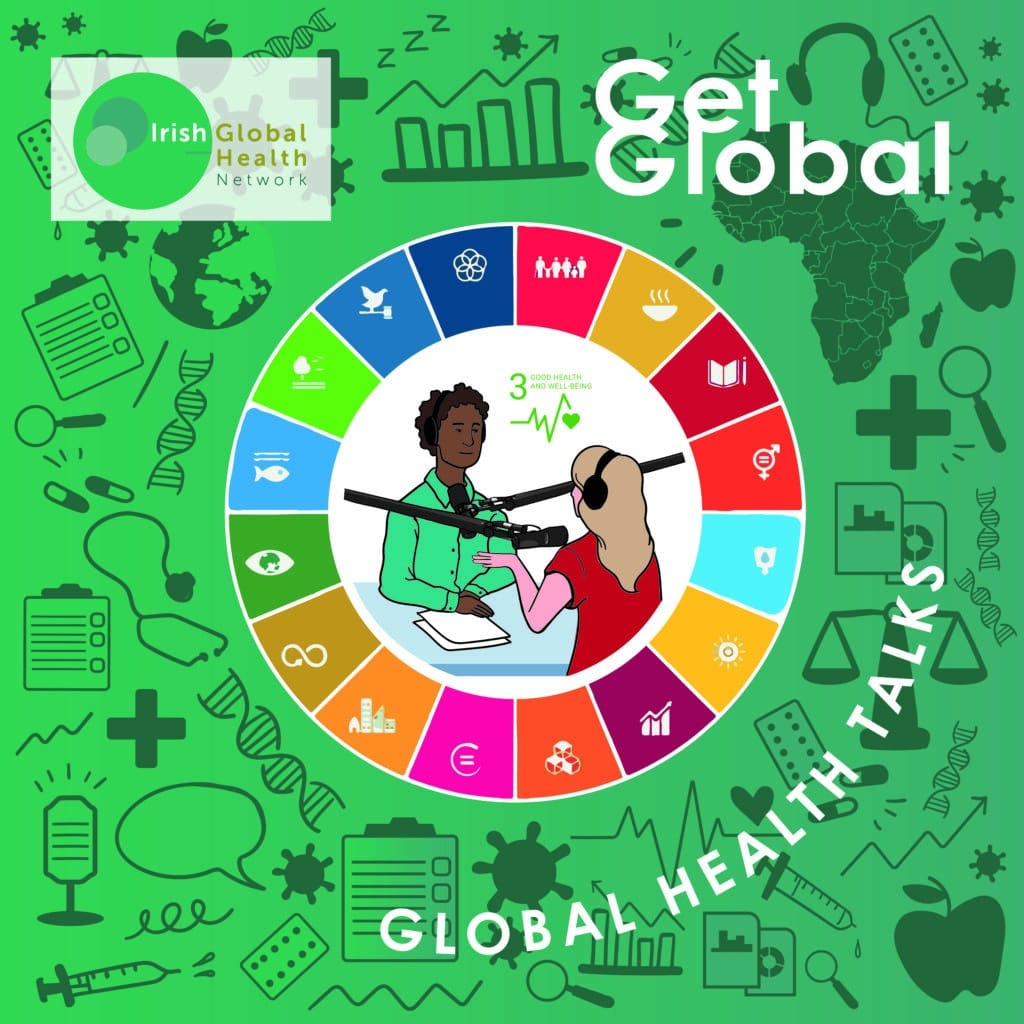 The Irish Global Health Network is hosting a monthly podcast series entitled Get Global – Global Health Talks as part of its live event series in 2021.
The show was designed to get up close and personal with leading global health advocates from Ireland and around the world. The podcast is brought to you by the Irish Global Health Network and hosted by its Executive Director, Nadine Ferris France.
Navigate to the episodes below or sign up on major podcast platforms to receive our regular broadcasts.
In the episodes below, General Practitioner Dr Brendan O'Shea talks all things global health . Listen to an Irish GP's perspective: how he got involved in global health; details on specific projects and importantly his advice to younger generations aspiring to a future of working in global health.
Brendan O'Shea is a GP Family Doctor & Adjunct Professor in Trinity College Dublin. He has an interest in end of life planning, medical education, overweight, health inequalities & health system design.
Subscribe to Newsletter
Sign up to become a member and receive our weekly updates