IGHN Film Screening: How To Tell A Secret
March 7, 2023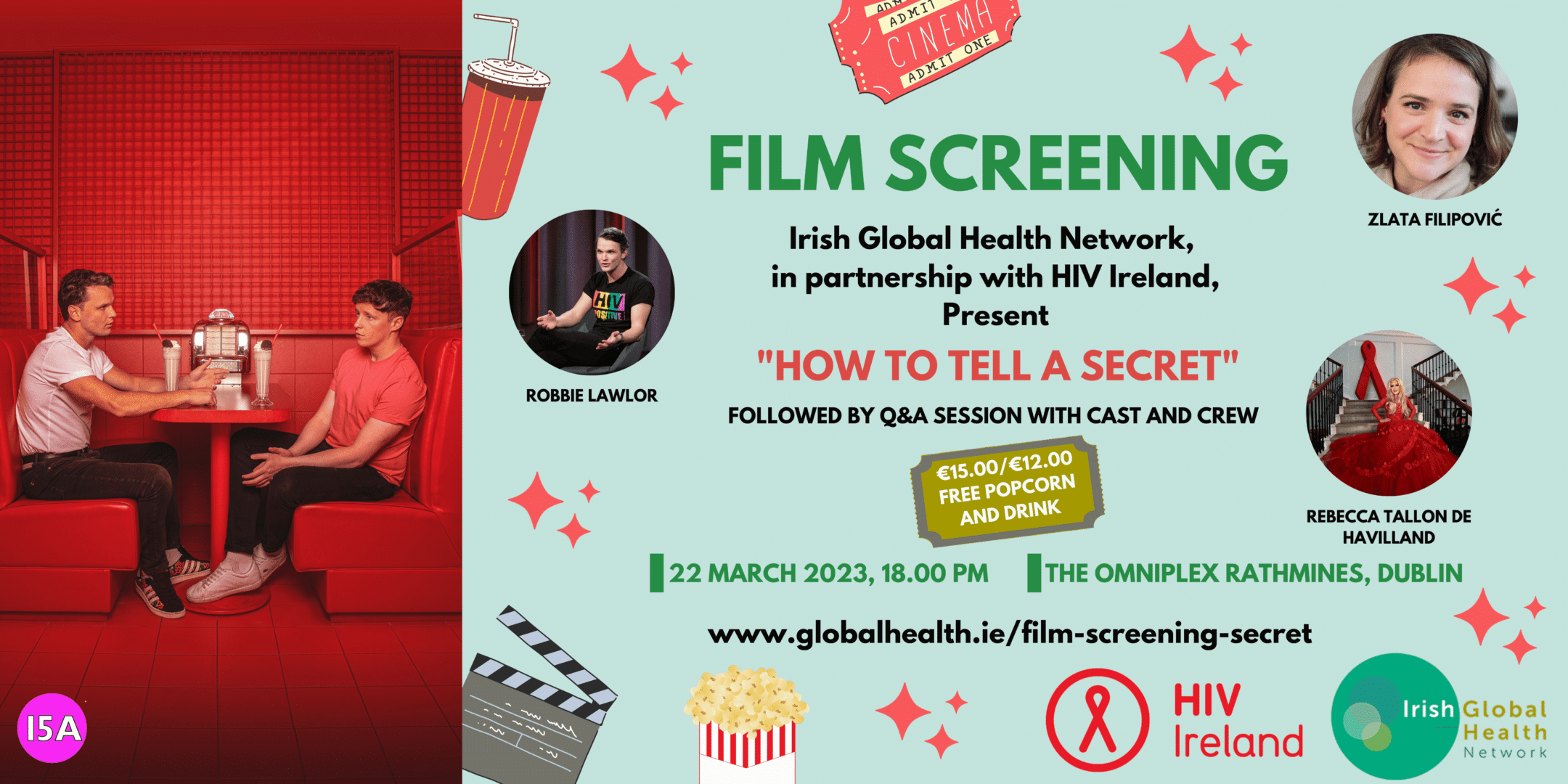 EVALUATION FORM
WATCH Q&A HIGHLIGHTS
The Irish Global Health Network, in partnership with HIV Ireland, present IFTA Award Nominee Film "How To Tell A Secret".
This event took place on Wednesday 22nd March, 2023 from 18:00 Irish Time, at the Omniplex Rathmines, Dublin.
After the screening, there was a Q&A session with cast and crew of this film.
Pictures and videos coming soon so keep an eye out!
Background
Over 7,000 people are estimated to be living with HIV in Ireland. Approximately 10% of those living with HIV in Ireland don't know that they have HIV, either because they have never been tested for HIV, or they contracted the virus after their last test. In 2021, HIV Ireland revealed that they recorded a 49% increase in calls for support, since COVID-19 struck. Those calls came from people living with HIV (PLHIV) who faced severe stigma owing to their status.
Although disclosure of HIV status is not compulsory in Ireland, those who choose to reveal their status should not be discriminated against. More so, under the Employment Equality Acts 1998-2015 and the Equal Status Acts 2000-2018, it is illegal to discriminate against a person because he or she is HIV positive.
About the Event
As an Irish community committed and passionate about HIV, we bring to you a short film/documentary by Shaun Dunne and Anna Rodgers which mirrors the plight of people living with HIV in Ireland. "How to Tell a Secret" captures true stories of people living with HIV including their struggles with stigma which often leads to non-disclosure.
This event gives us an opportunity to come together as a community, to keep ourselves up-to-date in terms of the current priorities for HIV and AIDS and importantly to ensure that we keep HIV high on the agenda. 
Panelists
Robbie Lawlor
Zlata Filipović
Rebecca Tallon de Havilland
Robbie Lawlor, Activist and Co-Founder, Access to Medicines Ireland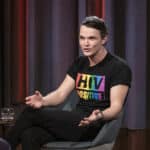 Robbie became active within the HIV community since his diagnosis in 2012. Robbie is a member of the European AIDS Treatment Group and is a co-founder of Access to Medicines Ireland. Robbie is currently a Ph.D. candidate at Dublin City University and has a particular interest in grassroots activism and the access to medicines movement in Eastern Europe. His research is exploring HIV/HEP C treatment activism in Ukraine.
Zlata Filipović, EMMY and IFTA Award Winning Film Producer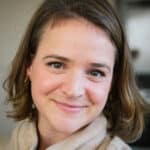 Zlata Filipovic is an EMMY and IFTA award winning film producer with Irish and international experience. Her most recent work is the IFTA-nominated feature film 'How To Tell A Secret' which premiered in Dublin International Film Festival 2022 and won Best Documentary at London Irish Film Festival as well as screening in numerous festivals worldwide. She was a producer on the multi award-winning documentary 'The Farthest' (IFTA Best Documentary 2018, EMMY 2018) about NASA's Voyager mission which premiered at Tribeca Festival 2017 and well as producing IFTA-award winning documentaries 'Somebody To Love' (IFTA 2014) and Blood of the Irish (IFTA 2010). Her other notable work includes Grierson award nominated documentary 'Here Was Cuba' and IFTA-nominated 'The Story of Yes', as well as award winning dance film 'Welcome To A Bright White Limbo' (Special Jury Mention Tribeca 2020; IFTA Best Short Film 2021). Originally from Bosnia, Zlata is also a published author of the best-seller 'Zlata's Diary' which chronicled the siege of Sarajevo in the 1990s which was translated into 36 languages and co-editor of 'Stolen Voices' collection of young people's writings throughout 20th century.
Rebecca Tallon de Havilland, Author, Campaigner, and Activist on Trans Rights and HIV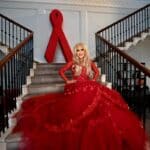 Rebecca Tallon de Havilland is an author, campaigner and activist on trans rights and HIV. She is currently lead coordinator at HIV Ireland for the Trans HIV Testing pilot project. Rebecca has roles with the HSE, Chelsea and Westminster Hospital, and the London-based 56 Dean Street clinic as a peer support worker and HIV awareness campaigner. She is the founder and coordinator of Project Bootcamp.
About The Film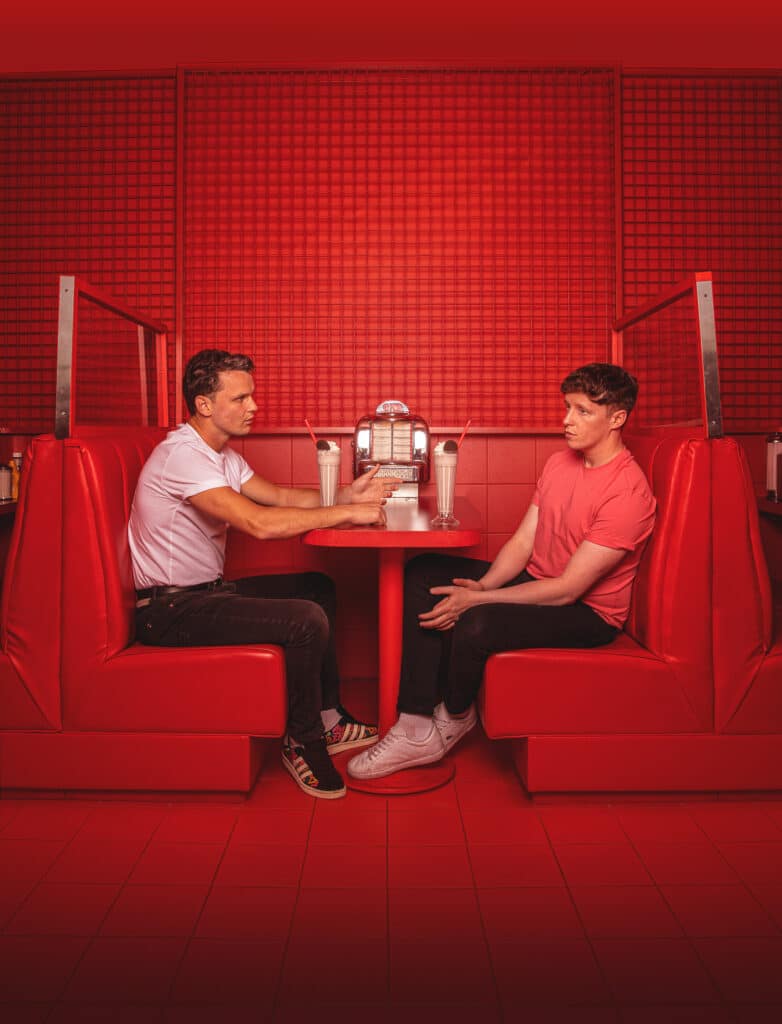 Robbie Lawlor was diagnosed with HIV at 21 and became one of the youngest people to come out on Irish television. Enda McGrattan, also known as Veda, promised to keep their HIV status a secret for a decade but eventually broke free by releasing a song. And a group of Irish and migrant women, who cannot show their faces, found creative ways to have their voices heard…
In this compelling film, directors Anna Rodgers and Shaun Dunne use documentary, performance and genre-blurring storytelling techniques to communicate a powerful message. The stories in this film move between bodies of young men, migrant women, drag artists and activists. Featuring a cast of actors as well as ordinary people coming out on screen for the first time, the film also includes a dramatic tribute to Thom McGinty, aka The Diceman with a reenactment of his historic appearance on the Late Late Show in the 1990s.
Based on a theatre show, director Anna Rodgers saw a performance of 'Rapids' by Shaun Dunne, and approached him to work together on an artistic collaboration for the screen. Together they expanded on the world of the original play by working with new contributors and a stellar cast of Irish actors including Lauren Larkin, Jade Jordan, and Eva Jane Gaffney who take on the hidden stories of women who are living with HIV.
How To Tell A Secret has been nominated for two 2023 IFTA Awards.
"A fresh and fascinating documentary. Simply one of the most exciting documentaries I've seen in years." – Queer Review
"Inspiring and totally uplifting" – Queerguru
"One of the smartest, most ingeniously crafted Irish films in years." – Irish Examiner,
"Shattering the conspiracy of Silence" –The Independent,
"Genre-defying… Beautifully made. There has never been a project like it. Essential viewing." – Sunday Independent,
"A powerful synthesis of media modes that pairs the intimacy and immediacy of theatre with the mass-market scale of the cinema." – Scannain,
"Empathetic and engaging" – Film in Dublin.
If you would like to attend this event but do not have the means to do so, please contact info@globalhealth.ie
BUY TICKETS
Subscribe to Newsletter
Sign up to become a member and receive our weekly updates