IGHN Film Screening: A Girl From Mogadishu
April 23, 2023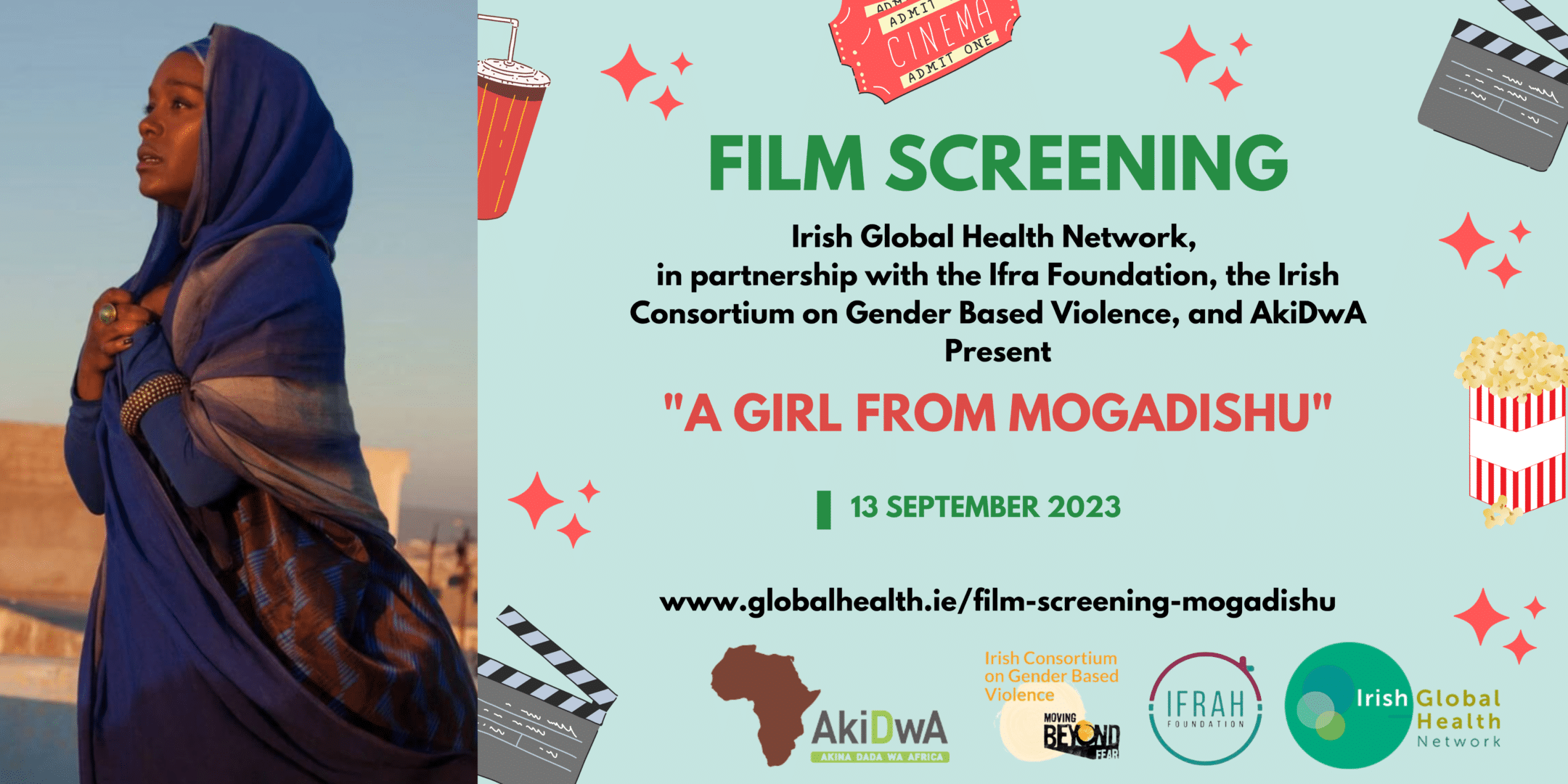 Save The Date: Wednesday 13th September
Location TBC
Event: Screening of the film 'A Girl from Mogadishu'
Background:
Female genital mutilation (FGM) entails all procedures involving complete or partial removal of the external female genital organ, or other injury to the female genitalia for non-medical reasons. In the same vein, gender-based violence (GBV), now referred to as Domestic, Sexual and Gender-Based Violence in Ireland, comprises harmful acts directed at an individual based on their gender.
About the Event
As a result of our commitment towards global health which includes GBV and FGM, we will be screening a movie titled "A Girl From Mogadishu" by Mary McGuckian and Adrian Politowski. This film is based on the true story of Ifrah Ahmed, a leading activist against FGM and GBV who had experienced these issues during her childhood as a Somali indigene.
This event gives us an opportunity to unite as a community, to keep ourselves abreast of FGM and GBV as global health threats and strengthen our dedication to achieving the sustainable development goals (SDGs).
The event will consist of the film screening followed by a panel discussion with cast, crew, and representatives from organisations dealing with FGM and GBV in Ireland.
In partnership with Ifrah Foundation, Irish Consortium on Gender Based Violence, and AkiDwA.
About the Film
A Girl from Mogadishu is an Irish-Belgian film, based on the testimony of Ifrah Ahmed with elements of fiction included. The movie follows Ifrah's journey, born into a refugee camp in a war-torn Somalia and continues through documenting how she is trafficked to Ireland as a teenager. Igrah recounts her traumatic childhood experiences of female genital mutilation, when applying for refugee status. This re-traumatises her and pushes her to devote her life to pursuing the eradication of FGM. The movie follows Ifra on this mission as she emerges as one of the world's foremost international activists against FGM. A Girl from Mogadishu celebrates Ifrah's successes, and attempts to shine a light on the power of testimony, for when women find the courage to stand-up, speak out, and tell their truth, the impact can be so inspiring and empowering that act as a meaningful catalyst for change
A Girl from Mogadishu was the winner of the 2020 Cinema for Peace Women's Empowerment Award.
Subscribe to Newsletter
Sign up to become a member and receive our weekly updates