Communication and Public Health – Plenary Session –14th European Public Health Conference, 10th –12th November 2021
December 14, 2021
By Maisie Jones, Key Correspondent and Professional Intern with the Irish Global Health Network
Date: 14 December 2021
This plenary session was moderated by Iveta Nagyova, President of the European Public Health Association (EUPHA), and Petronille Bogaert, President of EUPHA public health monitoring and reporting section. The speakers were Tina Purnat, World Health Organization, José Alcami Pertejo, Institute of Health Carlos III (ISCIII), Spain, Susan Michie, University College London, United Kingdom, and Jens Degett, Editor-in-Chief of Science Stories, a science media platform.
The session discussed the importance of communication and public health over the past two years of the pandemic. It also examined how human behaviour played a crucial role in shaping the pandemic, and how this behaviour was influenced by cognitive biases and social and cultural conflicts.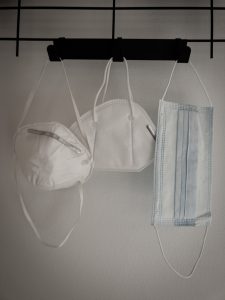 The speakers discussed the different aspects of communication in public health and how this can affect health behaviour and adherence to guidelines and restrictions.
They demonstrated that this pandemic has been accompanied by an "infodemic"; an over-abundance of information, accurate or not, via digital and physical information systems, which has contributed to a mistrust in health authorities and has undermined the public health response. In order to tackle this, public health professionals need to adapt to this changing environment of digitisation, expansion of social media, and digital communication use.
In February 2020, the World Health Organisation's Dr Tedros Adhanom Ghebreyesus said in relation to COVID-19; "We're not just fighting an epidemic, we're fighting an infodemic". According to speaker Tina Purnat, infodemic management is at the frontier of public health practice.
Ms. Purnat explained that over the past two years we've been faced by the full impact of how much technology progress has changed how we connect with each other, make decisions, enact health behaviours, and how we influence each other in personal and professional spheres. The spread of information of all kinds, including concerns, questions, rumours, misinformation, and information of varying quality has contributed to this phenomenon of an infodemic.
All of this influences the uptake of epidemic management measures by society, she stated, so there is a need to promote resilience to misinformation in communities and promote health behaviours. But promoting healthy behaviours is not as easy as giving a pill to a patient to treat disease, she argued.
In order to build back better after a total society event such as the COVID-19 pandemic, it is vital to manage the infodemic by getting the right information to the people that need it at the right time. Ms. Purnat explained that this can be done by bridging the research gap, developing policies, and shaping strategies to meet the evolving communications landscape.
In his address, Dr José Alcami Pertejo made the point that the COVID-19 pandemic is unique in that it is the first pandemic in which internet has played a major role in many aspects, as well as the increased relevance of social networks and continuous presence of media in our lives.
He argued that this pandemic has been marked by scientific journals running too fast; giving a scoop instead of real science. He used the example of articles being published about hydroxychloroquine as a treatment for COVID-19 with no scientific evidence of this.
Pre-publication platforms were a new phenomenon in this pandemic, Dr Alcami Pertejo explained, and they have a lot of benefits such as access to scientific information in real time. But unfortunately good and bad science were mixed, and in the first months of the pandemic these platforms were the main source of information for journalists and the media. And as Dr Alcami Pertejo pointed out, it is difficult to differentiate good science from bad science if you are not a specialist.
Another issue according to Dr Alcami Pertejo, lies in the number of articles published around COVID-19, which he believes is excessive. He stated that there are many good articles but that many are redundant, simply repeating the same findings and not adding any value to the conversation.
Speaker Professor Susan Michie then spoke about human behaviour and how behaviour is at the heart of managing COVID-19. According to Professor Michie, increasing adherence to COVID-19 rules depends on understanding behaviour.
She explained that in order to engage in any given behaviour, a person must have three things; capability, motivation, and opportunity. When it comes to COVID-19 guidelines such as self-isolation, the motivation is there but, she argued, the capability and opportunity often is not. Many people, especially those on lower incomes, could not financially afford to miss work and feared losing their jobs, and this caused many people who were symptomatic to forego getting tested or self-isolating.
Professor Michie argued that in order to encourage adherence to guidelines and restrictions, governments must support and enable people, rather than punish and blame them. She indicated that communication is an important public health intervention, but that it must be informed by an understanding of behaviour. Her advice was that when communicating it is important to show appreciation of structural barriers, use simple, clear, coherent, and consistent messaging, be transparent, demonstrate empathy, and continually measure the impact of all communication.
The final speaker in this session, Jens Degett, built upon Professor Michie's point to say that more information does not necessarily equal compliance, but that it is about the type of information and how it is presented. He argued that information needs to be scientific, factual, balanced, and transparent. He also expressed that the way information is presented is important, and that it needs to be presented in a way that is clear and coherent, that it needs to connect with society in a way that is purposeful and targeted, relatable, and responsible.
Subscribe to Newsletter
Sign up to become a member and receive our weekly updates