Current IGHN Board Members
Dr Khalifa Elmusharaf – Associate Professor in Public Health, Director of Public Health Programme, University of Birmingham Dubai
Dr Khalifa Elmusharaf, MBBS, PgCert, PgDip, FRSPH, FFPH, IPMA®C, PhD is an Associate Professor and the Director of the Public Health Programme at the University of Birmingham Dubai. Dr Elmusharaf is the Chair of the Board of Directors of the Irish Global Health Network IGHN.
He is a fellow of the Faculty of Public Health, Royal College of Physicians UK, an accredited reviewer for the European Agency for Public Health Education Accreditation APHEA, a certified strategic project manager from the International Project Management Association IPMA, and a certified health professional educationalist from the Royal College of Surgeons in Ireland RCSI.
Dr Elmusharaf is an advisor to the WHO on Mother and Newborn Information for Tracking Outcomes and Results and to UNDP on the economics of non-communicable diseases. He is an associate editor at the BMC Public Health, BMC Health Services Research and International Health Journals. Dr Elmusharaf has more than 20 years of experience in academia, ministries of health, and international organizations in Africa, the Middle East, and Europe.
Dr Enida Friel – Head of Monitoring, Evaluation, Accountability and Learning, GOAL
Dr Enida Friel, trained as a medical doctor in her native Albania. She holds a Master in Public Health, a two Diplomas on Reproductive Health and Tropical Medicine from the Liverpool School of Tropical Medicine. She has over 20 years of experience in humanitarian and development contexts including field experience in Sub-Saharan Africa, South East Asia and the Balkans.
She worked for Oxfam for 14 years first as HIV and AIDS Coordinator and then as Programme Quality Manager. She has lectured in Trinity College Dublin, University College Dublin, Maynooth University and Liverpool School of Tropical Medicine along with supervising master research students. Her early research was on quality of maternal health services, whereas more recently she has researched evaluation of public health advocacy, disability inclusiveness, and results-based management in development. Dr Friel currently works at GOAL as Head of Monitoring, Evaluation, Accountability and Learning.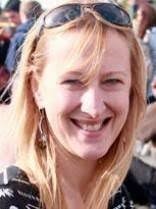 Dr Debbi Stanistreet – Senior Lecturer, Royal College of Surgeons Ireland
Dr Debbi Stanistreet joined RCSI after having been a senior lecturer at University of Liverpool in the UK for over twenty years. In her time at Liverpool, Debbi set up both on-campus and global online MPH programmes. She is an active researcher in the field of Household Air pollution and also in the area of inequalities, much of her research being based in low-income countries.
Debbi took over in late 2019 as Interim Head of the Department of Epidemiology and Public Health at RCSI and has also recently joined the Board of IGHN. She is actively involved in the teaching of public health and is closely involved in the development of the new undergraduate medical curriculum as co-lead of the population health and healthcare delivery theme (Vertical Integration Group).
Dr Sadhbh Lee – Registrar, Obstetrics and Gynaecology, and Founding member of Irish Doctors for the Environment
Dr Sadhbh Lee graduated from medicine in 2016 and is currently working as an Obstetric and Gynaecology registrar in Dublin. She has a strong interest in environmental issues and is a founding member of Irish Doctors for the Environment, a group that advocates for the link between environmental change and human health. In 2019, she was selected as one of 25 global outstanding Young Physician Leaders by the Interacademy Partnership and presented at the World Health Summit on Youth Leadership. Her other passions include women's health and spending time in the ocean.
Dr Rosemary James – NUI Galway, Association of Medical Students Ireland (AMSI)
Dr Rosemary James is a medical student at NUI Galway, who is well connected with other campuses around Ireland through her work with the Association of Medical Students, Ireland (AMSI), making her an excellent focal point for student representation within the Network. In the past, Rosemary has been an active IGHNStudent Outreach Group member, and has volunteered at past events including the Fourth Global Forum on Human Resources for Health. She will now work with the other Board members to inform strategy and direction of the IGHN, and we are greatly looking forward to having her with us as we progress through 2018 and beyond.
Dr Unarose Hogan, (PhD, MSc, BSc, B.N.) – Senior Infection Control Advisor, Americares Foundation
Dr Unarose Hogan has spent the past seventeen years working in global health security, infection control, academia and clinical practice; primarily living in Sub Saharan Africa but also working in Central and South East Asia and Eastern Europe. Presently she is the Senior Infection Control Advisor with Americares Foundation. She worked as hospital readiness for COVID-19 advisor with WHOs health emergency program during the COVID-19 Pandemic. She held several former positions with WHO (Albania/ Geneva), served as Infection Control Advisor for Medical Operations during the Ebola Response with United Nations Mission Emergency Ebola Response (UNMEER, Sierra Leone), PATH- CDC Global Health Security Partnership (Vietnam), GIZ (Malawi), New York University (Rwanda) Irish Aid and University of East Anglia (UK). She has published broadly in operational research in low-income countries. She is an expert member of the Global COVID Perinatal Task Force on Birth Setting.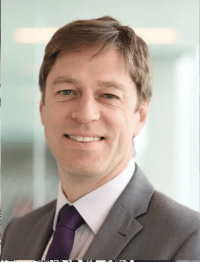 Eric O'Flynn – Programme Director for Education, Training and Advocacy in the Institute of Global Surgery in the Royal College of Surgeons in Ireland
Eric O'Flynn comes from an education background and has worked on a range of education programmes in Ireland, Africa and Asia. He has worked on global surgery education programmes with RCSI since 2011, working in collaboration with partner organisations to expand and improve training for surgeons and other members of the surgical care workforce. Projects managed under this portfolio include areas such as capacity building, e-learning, operating theatre process improvement, surgical simulation innovation and data science. He leads global surgery teaching in RCSI.
Eunice Phillip – Global Health PhD scholar at the School of Population Health, Royal College of Surgeons in Ireland
Eunice Phillip is a Global Health PhD scholar at the School of Population Health, RoyalCollege of Surgeons in Ireland. Her study focuses on community-based participatory research (CBPR) approach and community capacity building in households and ambient air pollution (HAAP) in rural Malawi. She is qualitatively implementing, exploring, and evaluating the different constructs of CBPR. She is also a research team member on 'The Smokeless Village Project.' A dynamic mixed-study project aimed at implementing a suite of interventions to address the HAAP in a rural community to bridge the health inequality from lack of access to a cleaner energy source.
Before starting her research career in 2018, Eunice worked as a registered nurse in emergency, TB/HIV, and childhood immunisation departments and on several community-level projects, including the WHO' Kick Polio program' in Nigeria. She received her MPH from the University College of Cork, where she focused on Health Promotion Studies. Her thesis titled 'Household air pollution and anaemia in women and children: a cross-sectional study of six sub-Saharan African countries' was awarded the Jacqueline Hogan Bronze Medal in Public Health and Epidemiology.
She co-coordinates the Irish Global Health Network 'Student Outreach Team' https://globalhealth.ie/student-outreach/ and sits as a student representative on the RCSI Equality, Diversity, and Inclusion unit.
Eunice is passionate about reducing the inequalities in health systems, projects, climate change, and increasing the awareness of mental health amongst first responders. The vision is to increase engagement and participation and bring the voices of the farthest left behind to the forefront of global health solutions with a touch of humanity. She is enthusiastic about mentorship, new public and global health collaborations and loves life.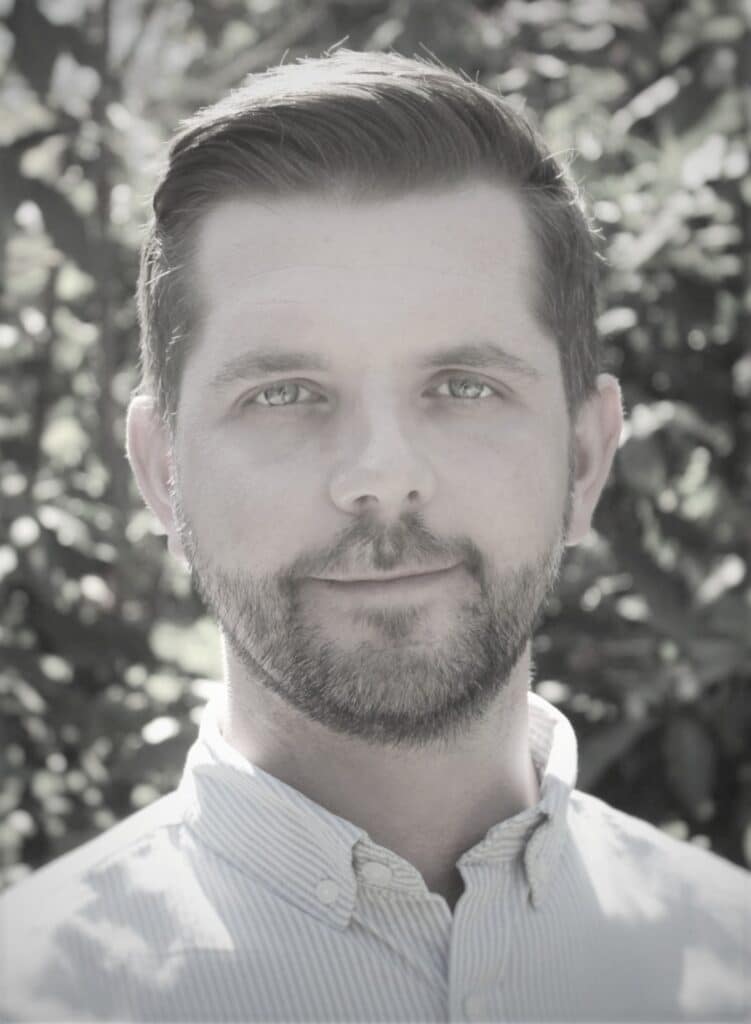 Ben Adams – WHO Mental Health and Substance Use Department
Ben Adams currently works for the World Health Organisations Mental Health and Substance Use Department specifically supporting their Special Initiative for Mental Health. Prior to this he worked as the Senior Mental Advisor for a global disability NGO for 7 years where he was the technical lead for mental health across Asia and Africa, and MHPSS in humanitarian settings globally.
Ben comes from a mental health nursing background. He has spent years living and working across Africa and Asia. Ben has worked in various roles as a clinician and as a mental health specialist globally. He has supported the development and implementation of mental health programmes, mental health law, policy and system reform, and mental health research (TCD/LSHTM) across Asia, Africa and Latin America. Ben is passionate about mental health, human rights and inclusion.
Former IGHN Board Members

Prof Anne Matthews – Professor, School of Nursing, Psychotherapy and Community Health, Dublin City University
Prof Anne Matthews is currently Professor at the School of Nursing, Psychotherapy and Community Health at DCU, where she coordinates the BSc. in Health & Society programme, focusing on global health challenges, scarcity and health, and marginalisation and health. She brings with her a wealth of experience from clinical, research, and policy nursing and midwifery positions, having worked in Ireland, the UK, and Malawi. Anne is a Registered General Nurse and Registered Midwife, and has a Bachelor's Degree in Social Sciences from University College Dublin, an MSc. in Social Policy and Planning from the London School of Economics and Political Science, and a PhD. from Dublin City University, for research on power and empowerment in midwifery in Ireland.
Niall Roche – B.Ss. (Environmental Health), M.HSc. (Public Health and Health Promotion). Consultant Environmental Health/WASH specialist and Adjunct Lecturer in Global Health, Trinity College Dublin
Niall Roche is an Environmental Health Officer by background and has worked in the global health for over 20 years with a focus on Environmental Health (mostly Water, Sanitation and Hygiene) in humanitarian to development contexts. He has lived in Thailand, Cambodia, Tanzania, Ethiopia, Afghanistan and Southern Sudan while working with the NGOs Concern Worldwide and MSF (Belgium). He currently works as an independent consultant to clients such as NGOs, Irish Aid and UN agencies plus fills a number of part-time lecturing roles at Trinity College Dubin, University College Dublin, RCSI, Dtalk and the University of Copenhagen.
Dr Brynne Gilmore – Centre for Global Health, Trinity College Dublin
Dr Brynne Gilmore has been a member of the IGHN since 2011, providing a focus on student engagement and activities. Professionally Brynne is a health researcher on maternal and child health and community systems strengthening within low income countries. She specifically focuses on operations research with NGOs using implementation science technique, specifically realist evaluation, to improve programme understanding and effectiveness. She has lead projects and conducted research across a variety of settings including: Uganda, Tanzania, Kenya, Turkey, and Iraq. She also has consulted for several international NGOs for the development of M&E tools and final evaluations. Brynne teaches on the MSc in Global Health in Trinity College and in Kimmage on their Health and Development Module. She is currently an Irish Research Council Marie Skłodowska-Curie Actions (MSCA) COFUND Postdoctoral Fellow on the CAROLINE programme, partnering with Concern Worldwide and Kenya to understand how community mobilisation contributes to behavioural change within Kenya.
Dr Hasheem Mannan – UCD, School of Nursing, Midwifery, and Health Systems
Dr Hasheem Mannan joined the School of Nursing, Midwifery, and Health Systems as Senior Lecturer in January 2015. Hasheem completed his PhD on disability policy and family studies at the University of Kansas, USA in 2005. Most recently he was a Senior Research Fellow at the Nossal Institute for Global Health, University of Melbourne. Prior to that he was a Senior Research Fellow at the Centre for Global Health, Trinity College Dublin. He also held a two year Marie Curie Fellowship at the National Institute for Intellectual Disabilities, Trinity College Dublin. He has worked for the University of Kansas, the World Health Organization, the US National Center for Health Statistics, and the National Disability Authority (Ireland). Hasheem's areas of expertise include content analysis of health policies; human resources for health and service delivery; disability measurement and statistics; and social inclusion.
Anne Nolan – Health Development Specialist
With 30 years spent working in international health development and humanitarian assistance, Anne Nolan offers a depth of experience, reaching across global policy, regional and high-level country policy, donor strategies and programmes. Anne has worked at a senior level with developing country governments and has held key advisory roles in USAID, DFID and AusAID.
She has an in-depth knowledge of the global health architecture and has worked very closely with and consulted for the UN, World Bank, Global Fund, EU, and a number of foundations. Her experience extends to working within and in partnership with non-government organizations (both non-profit and for-profit sectors) at all levels.
An experienced trustee, Anne recently returned to live in Ireland after twenty years overseas – the last five of which were spent in Ethiopia.
Sinead Murray – Qualified General Nurse, Misean Cara
Sinead Murry is a qualified general nurse, graduating in 2014 and has worked in the national liver transplant unit in St. Vincent's University Hospital. Following a year in the national transplant unit, she pursued a full time masters in development practice in UCD/TCD, graduating in 2017. As part of this master programme, she spent time in Dar es Salam University of Education conducting research with college students on perception and manifestations of reproductive and sexual health and reproductive and sexual health rights and interned with the UNHCR in Kuala Lumpur working on reproductive and sexual health education workshops. She is currently working for Misean Cara as a Project Officer for Health.
Dr David Weakliam MCommH, FFPHMI, MRCPI, MRCGP, HDip Quality in Healthcare, DTM&H, DCH, Dip Obs – Consultant in Public Health Medicine Health Service Executive (HSE)
Dr David Weakliam is a consultant in public health medicine with the Health Service Executive (HSE). He has worked in the area of international health since 1988, including 12 years working with Tearfund and other development agencies in Nepal, Liberia, Sudan and Democratic Republic of Congo. Following his return to Ireland he worked as health adviser with Irish Aid, the government overseas aid programme from 2003 to 2007.
Prof Ruairi Brugha MD, FFPHMI, MSc, DCH, Dip Obs, Dip Humanities – Head of Department of Epidemiology and Public Health Medicine, Royal College of Surgeons in Ireland.
Prof Ruairí Brugha qualified as a doctor at UCD in 1980 and spent six years in Africa in the 1980s-90s as a clinician, public health specialist and researcher. He completed his public health medicine training in the UK and joined the London School of Hygiene and Tropical Medicine in 1996 as a lecturer and then senior lecture.
He was co-editor of Health Policy and Planning from 1999 and Head of the Health Policy Unit from 2003.
In 2005, he joined the Royal College of Surgeons in Ireland as the first full time Head of the Department of Epidemiology and Public Health Medicine. He conducts health policy and health systems research, mainly in Africa and Ireland for outputs from a multi-country network researching the effects of global initiatives on recipient country health systems, which he co-coordinates, and see Pubmed for journal publications.
Dr Diarmuid O'Donovan MD, MSc (Public Health), FFPHMI, DCH, DTM&H –Senior Lecturer in Social & Preventive Medicine / Director of Public Health (Health Service Executive, West)
Dr Diarmuid O'Donovan is Professor of Global Health at Queen's University Belfast and honorary consultant in public health at the Public Health Agency in Northern Ireland. He trained in general practice and in public health in England. He has lived in several countries in Africa where he worked in clinical, research and policy aspects of HIV, emergency responses, maternal and child health, health worker and research capacity training.
His main research and teaching interests are health equity and inclusion locally and globally. Diarmuid and Eilish founded the Irish Forum for Global Health in 2003.
Dr Diarmuid McClean – Development Specialist in Irish Aid's Global Health Programme
Dr Diarmuid McClean is the Development Specialist overseeing and managing Irish Aid's Global Health Programme out of the headquarters in Limerick. He is a specialist in public health and maternal and child health (MCH), with 20 years' experience in the management, planning and delivery of health services. He has considerable consultancy experience, including team leadership experience, gained through his work in a number of African countries. His key specialist technical areas include: global health partnerships, health planning and management; district health services management; HIV/AIDS and TB prevention, care and support; project identification, design and evaluation; community development and process-orientated planning. Diarmuid currently deals with Irish Aid's international health programme, covering engagement with multi-lateral systems, international partnerships, non-governmental organisations and in-country bilateral programmes in several African countries. A substantial part of this has included professional development of embassy-level technical staff and in-country contribution to the capacity development of partner organisations. Diarmuid has consulted in Ethiopia, Mozambique, Nigeria, Tanzania, Uganda, South Africa, Lesotho, Ghana, Zambia, Zimbabwe and Namibia.
Prof Eilish McAuliffe – Professor of Health Systems, University College Dublin
Prof Eilish McAuliffe is Professor of Health Systems at University College Dublin, Ireland. She has worked as a clinician, consultant and academic and lived in Ireland, UK, South Africa and Malawi, where she worked for Unicef and Irish Aid. Her research is on strengthening health systems in middle- and low- income countries, with a particular focus on the human resource crisis and maternal healthcare. In Ireland, she has also researched strategy and organizational change, and user involvement in health planning. Eilish has provided a wide range of consultancy support to governments, NGOs and professional healthcare bodies and has contributed to numerous strategy and policy documents in healthcare in both high- and low-income countries.
Dr Malcolm MacLachlan – Professor, Trinity College Dublin
Dr Malcolm 'Mac' is with the Centre for Global Health and the School of Psychology at Trinity College Dublin, Ireland and is currently a visiting professor at the Centre for Rehabilitation Studies, Stellenbosch University, South Africa and at the Department of Global Health and Social Medicine, Harvard University. Mac has worked as a clinician, consultant and academic, and has lived in Ireland, UK, Malawi and South Africa. His interests are in promoting inclusive global health – especially regarding disability and ethnicity – and humanitarian work psychology. He has worked with a broad range of government and civil society organizations and multilateral agencies (including WHO, Unicef, UNHCR, OECD and UNESCO). He is the director of the International Doctoral School for Global Health (Indigo).
Dr Noel Murphy sadly passed away in January 2015, after a short illness. Please click here to visit our tribute to him and his outstanding work. Noel was a lecturer in biology in NUI Maynooth since March 2005, and he was Co-Chair of the Combat Diseases of Poverty Consortium. His undergraduate and Ph.D. degrees were in molecular genetics from the genetics department of Trinity College Dublin. He was awarded an EMBO long-term fellowship to undertake research on African trypansomes at the Université Libre de Bruxelles in 1984 and in 1987 he moved to the International Laboratory for Research in Animal Diseases, Nairobi, Kenya (now ILRI). Between 2001 and 2005 he was a contract lecturer in the Department of Genetics in Trinity College Dublin, before moving to NUI Maynooth. The molecular parasitology group that Noel headed in the Institute of Immunology undertakes research on African trypanosomes. Current research is focused on elucidating the molecular processes by which these parasites communicate with each other to control their population size, proliferation and differentiation status.
Subscribe to Newsletter
Sign up to become a member and receive our weekly updates