Access to Medicines Conference: April 16, 2019
February 26, 2019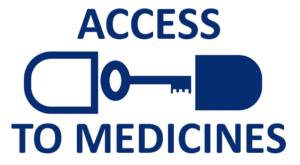 The third Access to Medicines conference will take place in the Royal College of Surgeons in Ireland (RCSI), Dublin on April 16, 2019. It is being organised by Access to Medicines Ireland with support from RCSI, Comhlámh, Irish Forum for Global Health, Just Treatment and Médecins Sans Frontières.
The conference is gathering a range of leading global experts working to reform the current model of drug commercialisation which leads to overpriced medicine that is profitable to manufacturers but unaffordable for many patients in desperate need across the world.
It will explore proposals to reform the current medicines innovation model in order to develop drugs with public health and accessibility as the priority. This year's conference is being underpinned by the themes of 'Affordability and Innovation'.
Health systems across the world are faced with the challenge of delivering safe and effective care in the context of limited budgets. This challenge is compounded by spiraling medicines costs and the ever-increasing demand for access to new, high-tech and innovative medicines for patients in need.
It is clear that unless addressed, the current system of medicines development and commercialisation will continue to heap financial pressure on already-strained health systems. It will also continue to deny patients in desperate need access to vital, in some cases life-saving, medicines.

Conference Speakers
Professor Michael Barry, Clinical Director of the National Centre for Pharmacoeconomics
Mr James Love, Director, Knowledge Ecology International
Ms Els Torreele, Executive Director, Médicins Sans Frontières, Global Access Campaign
Mr Diarmaid McDonald, Just Treatment UK
Mr Bas Leerink, Chairperson of Committee which prepared the report of the Dutch Health Council, Development of New Medicines: Better, Faster Cheaper
Ms Kay English Curtin, Patient Expert
Professor Mariana Mazzucato, Video Link- Institute of Innovation and Public Purpose, University College London
Representative of The Irish Pharmaceutical Industry– To Be Confirmed
Subscribe to Newsletter
Sign up to become a member and receive our weekly updates