Irish Global Health Network Conference 2022 – Humanity and Health: Global Imbalance and Social Inclusion
October 26, 2022
-
October 27, 2022
The Covid-19 pandemic has had a massive impact on health systems and economies across the world, reinforcing pre-existing inequities and systematic weaknesses, from marginalisation of the world's most vulnerable, to failures in supply chains and national surveillance systems.
Public health measures implemented in response to the pandemic varied widely across the global north and the global south, laying bare the worldwide imbalance in the distribution of health, social and economic risks. Global health has never been more relevant in people's lives.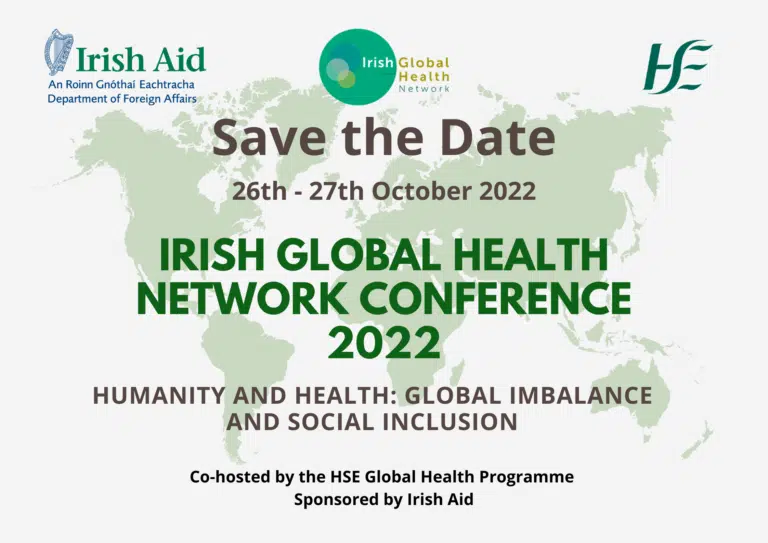 As we enter a break in history, the opportunity is upon us to address the vulnerabilities of a system that failed to serve us all equally. To safeguard all populations and maintain global health security in the long term, we must do better.
In this context, the Irish Global Health Network Conference 2022 will be convened under the theme Global Imbalance and Social Inclusion. 
Subscribe to Newsletter
Sign up to become a member and receive our weekly updates