Global Health Exchange – 2019
September 12, 2019 @ 8:00 am
-
5:00 pm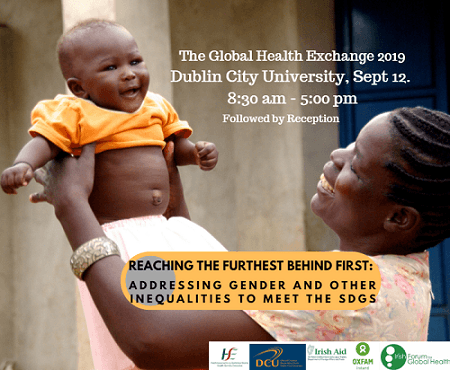 The Irish Global Health Network (IGHN) will co-host this year's Global Health Exchange Conference with the HSE, Oxfam Ireland and Dublin City University. The conference is being convened under the theme: Reaching the furthest behind first: addressing gender and other inequalities to meet the SDGs.
This flagship IGHN event is the largest annual conference in Ireland focused on global health. It brings together health professionals, academics and humanitarian and development workers whose work is centred on reaching the furthest behind first, the cornerstone of Ireland's new international development policy—A Better World.
Context of the Conference
The Irish Forum for Global Health is committed to Reaching the Furthest Behind First. In the current context of major global challenges such as climate change, increasing urbanization and air pollution, conflict and humanitarian disasters, displacement and forced migration, rising malnutrition levels globally, population growth and rising inequalities, IGHN's annual theme for 2019 is: Equity, health and the SDGs.
A central thread throughout the Sustainable Development Goals (SDGs) is: leaving no-one behind. Yet, little more than two years after they came into effect, the UN SDG 2018 report states 'Progress to ensure that no-one is left behind has not been rapid enough to meet the targets of the 2030 agenda and this necessitates immediate and accelerated action by the countries and stakeholders at all levels'.
KEYNOTE SPEAKERS
Ailbhe Smyth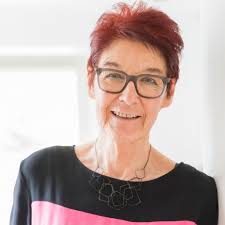 Activist and Academic, Co-Director of Together for Yes. Ailbhe Smyth is an Irish academic, feminist and activist.  Ailbhe is a long time campaigner and former head of Women's Studies at UCD. Ailbhe was a member of the Strategic Executive of the referendum campaign for marriage equality in 2015. Committed to achieving bodily autonomy for women in Ireland, she has campaigned in all of the Irish abortion referendums. In 2014 Ailbhe co-founded and is now Convenor of the Coalition to Repeal the Eighth Amendment, a broad cross-sectoral platform of over 100 organisations and groups.
Ifrah Ahmed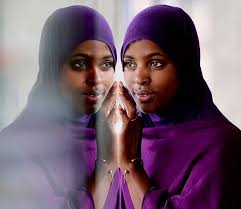 Founder, Ifrah Foundation. Ifrah Ahmed is an Irish-based Somali activist working to ban the practice of Female Genital Mutilation in Somalia where 98 percent of girls are still affected. Ifrah was appointed gender advisor to the President of Somalia, in 2016. Her foundation liaises with LAW, (Legal Action Worldwide) and all relevant stake-holders involved in the parliamentary process to advance the country's constitutional ban on FGM with legislation intended to deter practitioners. Ifrah's foundation has held and continues to hold regular high-level conferences encouraging the country's political and religious leaders to engage in national debate and clarify that Islam does not condone FGM. The foundation also collaborates with the Global Media Campaign, founded by The Guardian, on its pan-African media strategy to End FGM.
PLENARY SPEAKERS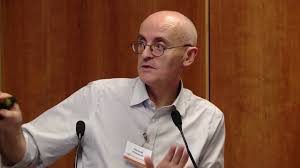 Professor Diarmuid O'Donovan
Diarmuid is Professor of Global Health at Queen's University Belfast and consultant in public health at the Public Health Agency in Northern Ireland. He is one of the founders of the Irish Forum for Global Health, now the Irish Global Health Network. Diarmuid qualified in medicine at NUI Galway and public health at the London School of Hygiene & Tropical Medicine. He has lived and worked in several African countries. His interests include global health education, health worker training, health equity and inclusion, reproductive and child health, substance misuse, communicable disease control, environmental health and sustainable development.
Dr. Mohammad Nowroz Haqmal is currently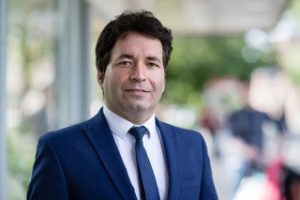 Country Representative for Afghanistan at the University Research Co, LLC and Center For Human Services. Dr Haqmal is a former public health chief in the Afghan government of international acclaim. He has developed several initiatives in his home country, including the $1 project, which provides universal healthcare in remote areas. Dr Haqmal's work is reported to have saved the lives of 2,500 mothers over an 18-month period in two districts with the poorest health indicators in the world. In May of this year, he was awarded Public Health National Hero 2019, marking the second time he has won the accolade.
Sherly Meilianti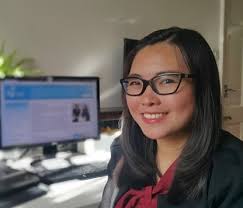 WHO Global Health Workforce Network Youth Hub – Sherly Meilianti is a registered pharmacist in Indonesia. She worked as the head of the pharmacy department in Eka Hospital Pekanbaru, Indonesia, for four years. She is currently a research associate at UCL-FIP Collaborating Centre in London focusing on the development of pharmacy workforce in Indonesia.
Annette Kennedy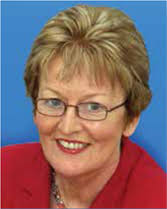 President International Council of Nurses, Commissioner on WHO Independent High-Level Commission on NCDs. The ICN is a federation of more than 130 National Nurses Associations representing the millions of nurses, working in health services, across the globe. It works to ensure quality nursing care for all and sound health policies globally. Ms Kennedy has been an outstanding nursing and midwifery leader in Ireland for the past 20 years. As the INMO director of professional development she fulfilled her mission through innovation and collaborative work with agencies both nationally and internationally. Ms Kennedy has wide experience of representing nurses, at international level, and she has, in the past, held the position of President of the European Federation of Nurses. She has an excellent track record in engaging with the European Commission, Council and European Parliament members in securing positive developments, for nurses and healthcare systems, right across the European Union.
Achieving the SDGS – Reaching the Furthest Behind First
At the heart of the new Irish Aid policy – A Better World is a focus on inequality and inclusion. In particular, the policy highlights the importance of gender equality as key to achieving all SDGs
Reflecting on Ireland's commitment to meeting the SDGs at home and abroad, this one day Global Health Exchange Conference will:
Facilitate a space that brings stakeholders together to exchange cross-sectoral and cross-disciplinary global health learning and experiences
Focus on lessons drawn from policy and programme implementation, evaluation, research and practice
Strive to inspire improved ways of working collaboratively.
Across all areas of global health, in particular we seek to emphasize:
Gender equality and women's empowerment
Sexual reproductive health and rights
Global health leadership
Health and nutrition
Inequalities that affect health (for example issues related to mental health, climate change, etc)
To register for the Global Health Exchange: click here.
Registration fee:
120 euros – general admission
15 euros students/ unwaged/ senior citizens
Group discounts for a minimum of five people are available at 20% discount
GETTING THERE
Venue: School of Nursing and Human Sciences building, Dublin City University (DCU),  Glasnevin campus, Collins Avenue Dublin 9, see
The School of Nursing and Human Sciences building is just inside the Collins Avenue entrance on the left. It is called 'Nursing' on this map.
Public transport is also available details here.
Car parking is available in the multi-storey car park around to the right from the Collins Avenue entrance, take a ticket upon entry, and pay before exit.
OVERNIGHT ACCOMODATION
Accommodation is available at Dublin City University, please email reservations@dcu.ie for details. Single occupancy rooms cost €90 per night, or €120 for doubles. Alternatively, hotels in the area include the Skylon, Crowne Plaza Santry, the Bonnington.
The Irish Forum for Global Health is grateful for the support of the hosts and supporters of this event: Irish Aid, Oxfam Ireland, the HSE and DCU.
Subscribe to Newsletter
Sign up to become a member and receive our weekly updates