7th ESTHER Ireland Partnerships Forum
ESTHER Ireland is pleased to announce that the 7th Partnerships Forum will take place on the 7th of September 2022 with the theme 'Sustaining Health Partnerships: Working together to unlock potential.'
The Partnerships Forum is an annual collaborative networking and learning event which showcases international health partnerships between health organisations in Ireland and various partners in the Global South.
This year, attendees have the option of participating in-person or online. This day-long hybrid event invites institutional health partnerships to discuss and explore opportunities to strengthen and sustain their partnerships and achievements.
The highlight of this year's Partnerships Forum will be a fundraising workshop delivered by Kevin Delaney, a professional fundraiser and non-profit leader, from Academy Street Workshop. Those attending the Partnerships Forum will have the opportunity to apply for a grant of €250 to cover 50% of the cost for a further half day workshop tailored to the partnership's specific needs. There will be a total of six grants available. This personalised workshop can be delivered online or face-to-face.
The event includes a networking session, which will serve as a golden opportunity for health partnerships to connect and learn from each other. The ESTHER Ireland team will provide a short presentation on strengthening your health partnership through using available tools and sets of principles for quality health partnerships.
More information: https://www.esther.ie/7th-esther-ireland-partnership-forum/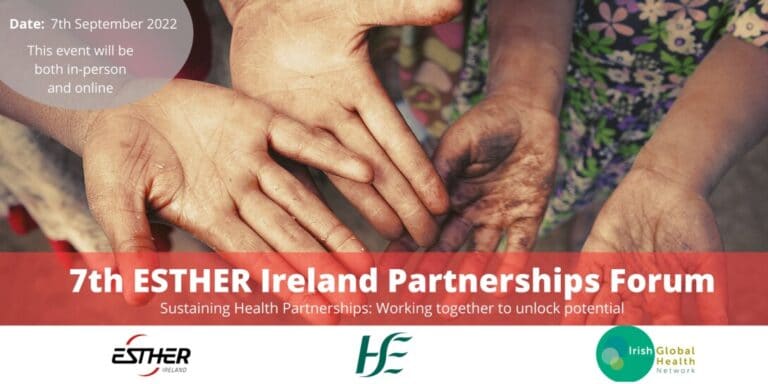 Subscribe to Newsletter
Sign up to become a member and receive our weekly updates