The Case for a 'Fortress Ireland' as Second Wave Eases Closer
September 1, 2020
By Key Correspondent with the Irish Global Health Network, Dr. Sebastian Kevany, MA MPH PhD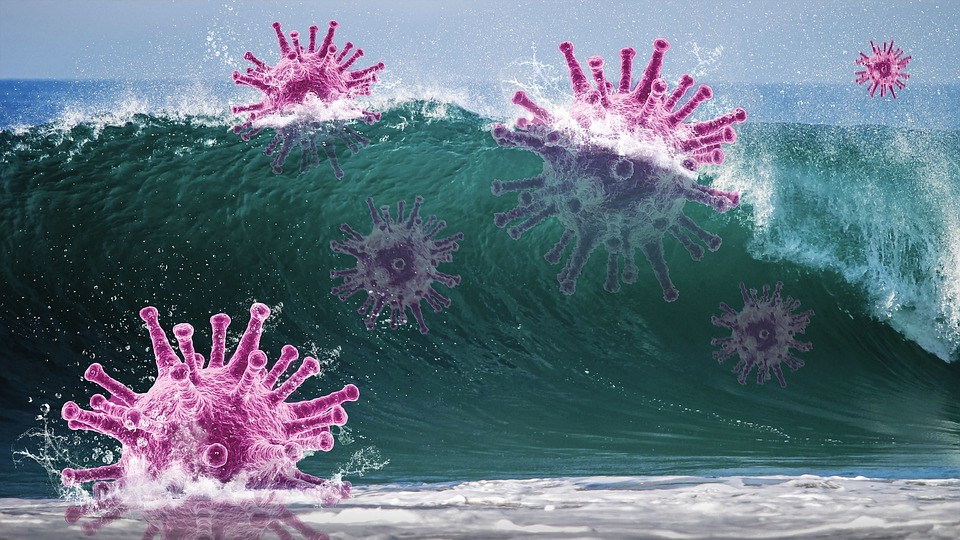 It is increasingly clear that public and government consensus in Ireland — based, also, on overwhelming local and global evidence — is tending towards the prioritisation of normal social functioning for schools, social functions, and sporting fixtures over ease of tourism and travel.
Download the Full Article Here
There appears to be a direct trade-off here – easing one necessarily exacerbates the other. Stricter border efforts – such as those employed by Iceland, or the United Arab Emirates – result in significantly lower imported infections, and are a boon to the functioning of many aspects of local, rather than international, society.
In recent months, public opinion has swayed between the two extremes. But despite our 'one in a million' chances of infection, the failure of Ireland to reach zero new cases over the summer months has, perhaps, changed perceptions again: the risk of short-term second waves over the winter now seems real, throwing plans for the normal functioning of schools in to question over the coming months. Yet ethically, not to mention in terms of practicalities, surely there can be no possibility of an Ireland in which schools and restaurants and tourism operate, but schools are closed?
Thus, the situation is perhaps no longer related to considerations of trade-offs and cost-effectiveness – rightly, epidemic control and containment, if not elimination, has become something more than that. Like many emotive issues such as national reunification, the intensity of feeling attached to infection control now rightly, in the national consciousness, defies economic analyses. Instead, it has become something deeper: a crusade and a rallying point; a matter of national pride and determination. There may well be no return to lockdown, but only because Irish society will not allow its governments to create the conditions for the epidemic to return to overwhelming strength.
On this basis, the construction of a proverbial fortress Ireland – in which, like rabies, the epidemic threat is carefully and thoroughly excluded in an orchestrated, publicised, and cross-sectoral fashion – appears, if accompanied by port-of-entry testing and aggressive and intensive contact tracing efforts, to be feasible. This will of course rely on close cross-border cooperation with Northern Ireland; adherence to European Union regulations; management of trade (particularly with the United Kingdom); and – by far most importantly – automatic testing and strictly monitored quarantine enforcement, on the entire island of Ireland, at all points of entry.
So far, so good – until one begins to legislate for the downsides. Health security can too easily be leveraged for neo-isolationism and xenophobia; similarly, tourist and travel sectors will no doubt continue to lobby for the relaxation of quarantine restrictions. While it is hard to see an easy solution for the airline issue — industries know the risks of their businesses in the free market — the hospitality sector has successfully worked to encourage domestic tourism, both providing holidays for those who need them and revenue for Irish hotels, restaurants, and guesthouses.
Yet even these limited-success scenarios, which are perhaps the best we can hope for, will require careful management for optimisation. In this regard, of primary importance is using the tools of fields such as health diplomacy and security to manage the international relations effects of a 'Fortress Ireland' position. As the country considers a long-term recalibration of border and travel policies, so too does such a scenario require vigilance to ensure that Ireland, or other countries, do not become (or are perceived as) neo-isolationist states.
Thus, in such a scenario, the role of Ireland's diplomats would be, amongst other efforts, to manage the consequences of a 'Fortress Ireland' policy: to ensure that commercial and other perceptions are protected, and that the country continues to function as a small and open economy in as many ways as it can. Increasing global health expertise at the embassy level and within the Department of Foreign Affairs can only serve both to strengthen Ireland's position and increase the chances of success of such a strategy.
This may take time to happen: fortunately, there are also other short-term solutions. Technology has made redundant many of the needs of commercial travel; international relations can often be maintained just as easily online as in person. Economically, also, arguments are also increasingly in favour of Ireland aspiring towards becoming a no-virus zone: although there are shortcomings in the immediate future regarding this goal, in the long term it may prove that such countries may profit from both an earlier return to normal societal functioning and significant health security dividends – much the same way as current zero-case countries have rapidly become rapidly desirable places to live and work.
Thus, Ireland become a fortress in a quasi-physical sense, and in a public health sense — but not in virtual or otherwise truly meaningful terms. The country, of course, should attempt wherever possible to maintain its 'Cead Mile Failte' policy – but, without any question, not at the risk of school and other closures, nor the breakdown in law and order that such events precipitate — nor at the expense of public health, as was on occasion the case earlier this year. The price of such an image, in the current global context, is simply too high.
Subscribe to Newsletter
Sign up to become a member and receive our weekly updates