Lockdown Alternatives for Ireland: A Second Chance to Get it Right
October 6, 2020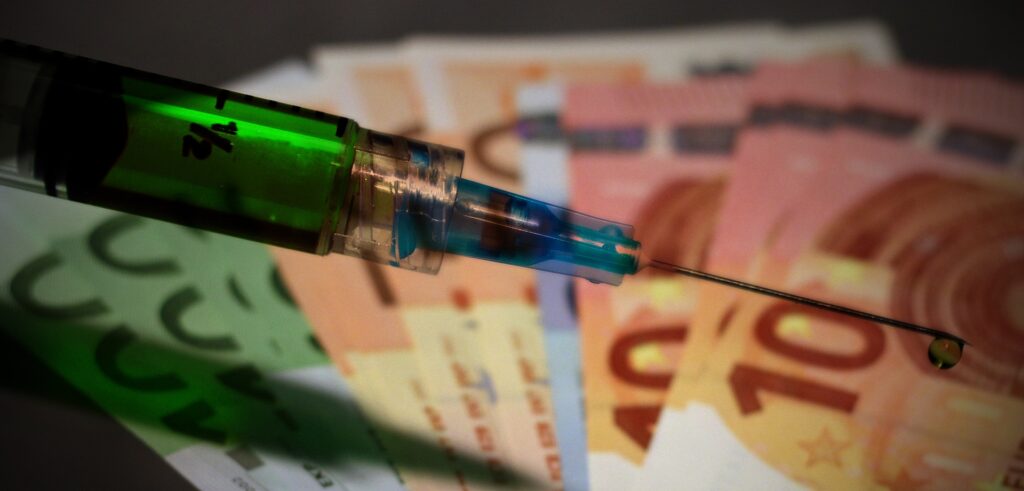 By Key Correspondent with the Irish Global Health Network, Dr. Sebastian Kevany, MA MPH PhD
Ireland has recently been faced with the divisive and largely unwelcome prospect of a second long lockdown — one that is, inevitably, going to be harder to enforce than the first. Though both governments have unquestionably tried their best to control the epidemic over the last six months — and while such a step may have been inevitable under any circumstances — the question of what progress we have made in the meantime is, perhaps, an important one.
The concept of a lockdown is part of a delaying phase in epidemic control — a period of time to allow individuals, society and government to adjust to new circumstances; to prepare. In this regard, Ireland could be said to have, in some ways, used this time wisely — equipping the country with time to ensure face mask availability (among other necessities which were initially in short supply). The gains in knowledge, and associated behavior change, have also been critically important.
The government also, of course, has to be honest with itself about the missed opportunities which have forced us in to this current difficult position. Yet there still remain public health policy options that would mitigate the need for the enormous social, economic and law and order damage done by the lockdown policy, as well as other opportunities to shift the debate and narrative in more positive, pro-active and non-lockdown directions at this critical time.
More Widespread Testing Access: The government still will not cover testing for those who believe they have been exposed but are still asymptomatic — an unfortunate policy from the public health perspective, akin to only allowing HIV/AIDS testing for those with compromised immune systems, though no doubt driven by cost concerns and the risks of people abusing the system. With the introduction of low-cost (even if less accurate) testing assays, the pool of those who transmit infections unknowingly will unquestionably be reduced.
Strengthened App Functionality: The use of tech via the Irish contact tracing app has been, to many, hugely disappointing, with data privacy and confidentiality priorities overriding what could have been a very helpful epidemic control tool. In this regard, the lack of public availability of key information on the local spread of outbreaks and epidemics has unquestionably hampered societal efforts at infection control. Reconsideration of government policies around protected health information (PHI) under these extraordinary circumstances represents a further non-lockdown option for epidemic control that the government has not yet utilized.
Port-of-Entry Testing: Though complicated by the Northern Irish border, the government also appears to have deliberately chosen not to introduce mandatory port-of-entry testing (along the lines of the Icelandic, antipodean, or United Arab Emirates models) on the grounds of tourism, commerce, convenience and logistics. We may yet regret this missed opportunity to build borders, and international health security systems, that are much more effectively sealed against the importation of disease.
A Narrative Pivot to Vaccine Preparedness: Though not an alternative to lockdown policies per se, a shift in the governmental and media narrative towards prospective vaccine availability may be an important one. To date, Ireland's vaccine preparedness policy has been conspicuous by its absence: with a pivot in the governmental and media narrative towards this prospect, announcements related to which may be upon us in a matter of weeks, lockdowns and associated regulations could be framed in this context. This would also provide valuable timelines for the public to work and plan around; enable the preparation of supply chain and logistical systems; provide key dates for public and policy planning; and initiate the challenging and refutation of anti-vaccine disinformation at the societal and individual levels. Most importantly, it would also make short-terms lockdowns more palatable, and thus improve compliance, rather than risk rebellious reactions to fears of ad infinitum suspensions of services and freedoms that characterized policy earlier this year.
All of these strategies unquestionably entail risks, costs and trade offs against other policy objectives and principles. And yet they appear to be the only way to avert further lockdowns: in March, no one could have seen the future, but perhaps if we had appreciated that this is a global and not a national problem — that the Irish epidemic is not over until the international pandemic is over — we would by now have been closer to the New Zealand model in which schools, pubs, hospitals and sporting events can function in relative normality. Should, as a last resort, we now have to go through the whole unpleasant process again, the government will have to demonstrate that it has embraced this second chance to get priorities right.
Subscribe to Newsletter
Sign up to become a member and receive our weekly updates