Anti-Vaccine Campaigns: How Do We Respond?
January 21, 2021
By Sebastian Kevany, Key Correspondent with the Irish Global Health Network
Date: 18th Jan 2021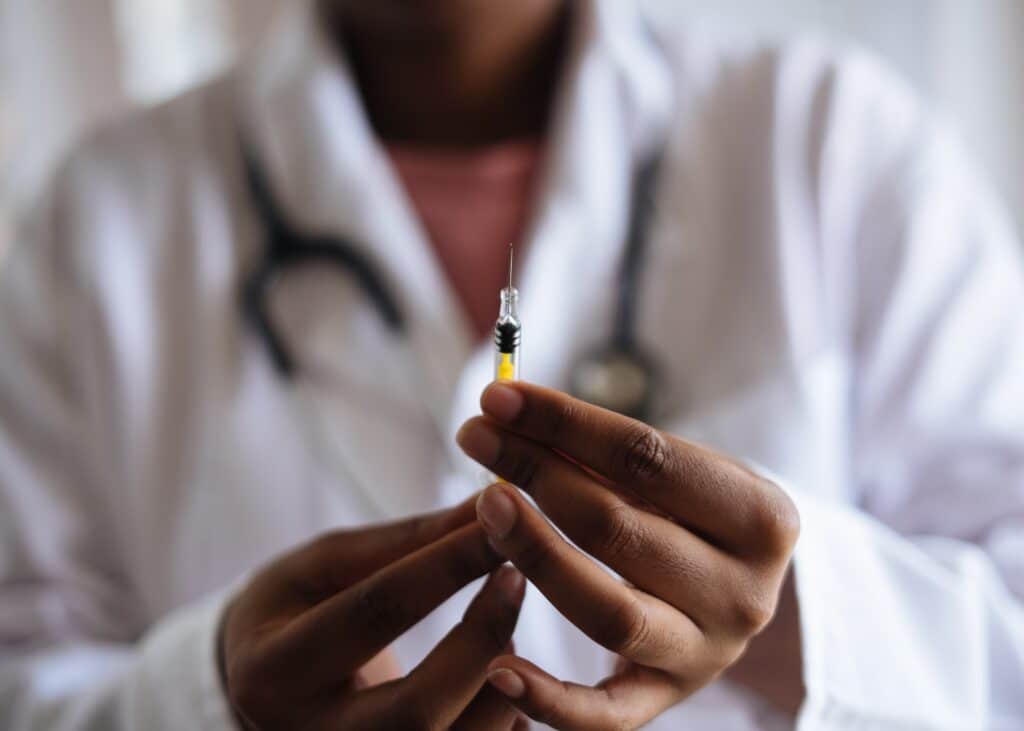 The Irish philosopher Edmund Burke tells us that all it takes for evil to triumph is for good men to do nothing. But how can we interpret this statement in the contemporary public health context? Perhaps the best place to start is with the premise that proven, safe and effective curative treatments, approved at the highest national and international levels, are a force for good in our society. If this premise is accepted, and we are dependent on successful vaccination campaigns to return to normal societal functioning – ending a miserable period for many people, particularly the elderly and vulnerable populations – then, one might well ask, wherefore the evil?
Yet, in Ireland as elsewhere, there is the risk that far-right political and social movements may threaten this force for societal good. Through high-profile anti-vaccination campaigns that make use of alarming rhetoric and inaccurate statements about vaccine safety and effectiveness, the national effort to rollout vaccines safely and efficiently is under threat.
As we are all aware, we live in an era of fake news and, not least thanks to the proliferation of internet platforms, the promulgation and presentation of opinions as facts is rife. It is almost impossible for many of us to distinguish between the two, and this situation is compounded when scientific evidence is presented as being false. The end result, to say the least, is confusing.
Yet, to return to Burke, what can the individual or community actually do in the face of such threats? Such organizations thrive on publicity, of any kind, and therefore, to many, even challenging them merely feeds their energy and draws attention to inaccurate public health statements. Many people, with this concept in mind, will choose to look the other way. Further encouragement to do so is provided by the culture of fear and the threat of being subject to public ridicule or censure.
The far right, in the public health context, is also rightly protected by the law. As long as they stay within the realms of jurisprudence, they are, rightfully, allowed to express themselves in any way they choose. This key feature of liberal democratic societies is, of course, unimpeachable and beyond question.
Yet, despite all of these challenges to confronting public health misinformation, there is much that we as communities, individuals, and society as a whole can do to voice alternate opinions. Just as Ireland essentially ignored the rise of local fascism in the 1930s, there is power in avoiding, disdaining, and isolating these forces. Freedom of movement, speech and expression is therefore maintained.
But, a show is nothing without an audience: if the disinformation presented to Irish society by extremist groups, via the morally abhorrent tactic of threatening the public health for political or personal gain, is exposed for what it is – at best, the selective use of facts (which is itself is little more than dishonesty), and the manipulation of statistics, then interest will quickly fade away as such groups are exposed as, at best, fringe elements.
Burke's statement is echoed by another: Alexander Pope's sentiment that a little knowledge, in the wrong hands, is a dangerous thing. No doubt Ireland's extremist groups will want to draw attention to the occasional failure in vaccine effectiveness: in point of fact, current success rates, while magnificently high, is inevitably going to have, as with any treatment, a proportion of patients for whom it is ineffective. But to present these isolated case reports as the status quo through selective reporting and sensationalist overage, with all the associated viral transmission of such news by the susceptible, is simply wrong.
The political forces that have produced political upheaval in the United Kingdom and elsewhere in recent years, amongst other places rely on such susceptibility, just as they rely on the internet and technology for the rapid transmission of semi-or selective facts before they can be verified. We are, collectively, waking up to this trend – just as the era of television initially produced Cold War paranoia, which faded as people lost faith in the medium, so too may we be living in such a tech-driven era of hysteria which has been exploited by the Irish fringe. If we are to believe that the goal of such groups is to undermine organizations such as the World Health Organization and the supranational constructs, order, and checks and balances that they represent, then vigilance has to start at home, for each one of us.
Subscribe to Newsletter
Sign up to become a member and receive our weekly updates